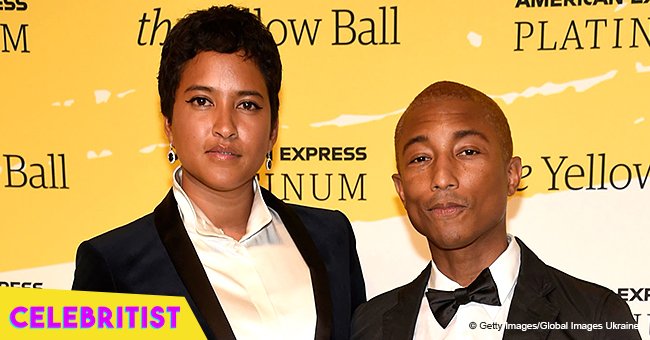 Pharrell Williams speaks out on raising triplets during rare public appearance with his wife
Rapper and singer Pharrell Williams and his wife, Helen Lasichanh, attended the first Yellow Ball at the Brooklyn Museum. They wore eccentric outfits.
The 45-year-old man put on black shoes, long white socks, black pants that seemed too short as his socks were visible, a white shirt, and a black blazer. The final touch of his outfit was a black bowtie that was slightly tilted to the side.
Helen also chose black as the predominant color of her clothes. She put on high heels, pantyhose, a high skirt, and a blazer that she paired with a white shirt. The couple's outfits were very similar, and both of them looked wonderful.
According to People, Pharrell teamed up with American Express to throw the Yellow Ball, which was the first even with that name, on September 10.
WHO GOT THE BENEFITS?
The group that got the primary benefit out of the event was the Young Audiences Arts for Learning, which is the largest arts-in-education network in the United States.
During a short interview Pharrell had with People, he addressed the cause of the event, and his thoughts about why protecting young artists was so important.
WHY PROTECTING THEM?
"Waking up one day and realizing that there's something that you love to do — we need to protect that. We want people to recognize that you have to protect the artist at all costs," admitted the rapper.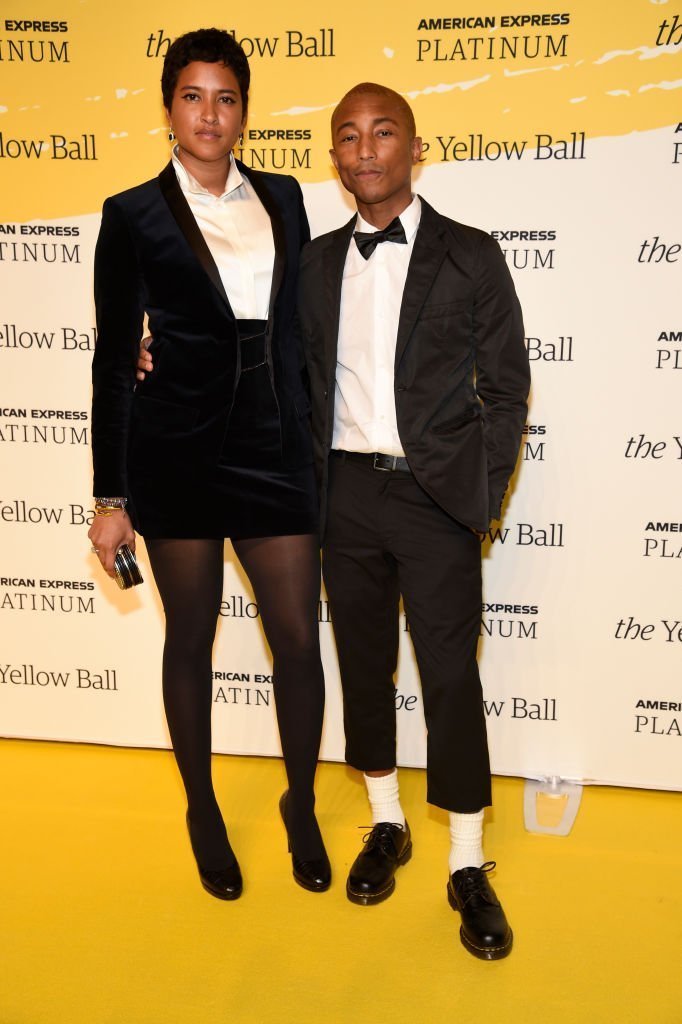 Source: Getty Images
Pharrell added that people have to protect the preservation of those worlds that foster arts education. "Everything that's man-made was someone's epiphany, and that process has to be protected."
HOW MUCH WAS RAISED?
American Express introduced during the event a special yellow credit card for members of the Young Audiences Arts for Learning. Apart from that, they donated $1 million to the cause apart from the more than $300,000 raised from ticket sales.
THE SINGER'S TRIPLETS
That event was held months after Pharrell and Helen welcomed to the world triplets. During an interview he had with Jimmy Fallon, the rapper confessed that his house was like an assembly line and that the babies even harmonize when they cry.
In a different interview he had with "Good Morning America," Pharrell revealed that he and Helen had around 12 nurses to help them take care of their babies, apart from their family members who also give them a hand.
Please fill in your e-mail so we can share with you our top stories!