Exclusive: Tamera Mowry on Holidays during the Quarantine, the Importance of Faith & Enjoying Her 40s
Tamera Mowry, like many of us, had a hard time getting used to the "new normal" after COVID-19 hit.  AmoMama recently talked with her about the things that have kept her moving forward, and food was the star.
Back in March, when the lockdown to stop the spread of the novel coronavirus first hit, people went crazy searching for activities to keep themselves entertained and busy between the walls of their home.
For Tamera Mowry-Housley, cooking became the perfect activity, not only to keep her kids entertained but to unwind from the constant negativity and fear that was being spewed all over the news.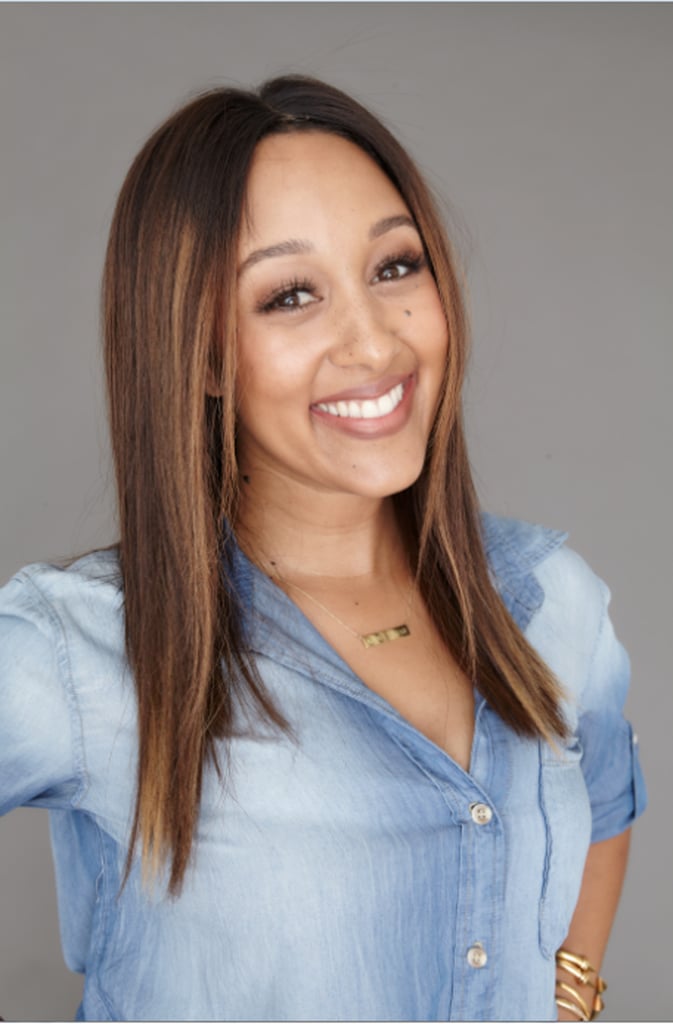 We talked with Tamera as she promoted her new partnership with Birds Eye frozen vegetables just in time for the holidays.
Amid many other things, the "Sister, Sister" star got candid about her struggles as a working mom, her upcoming movie, and the best thing about being in her 40s.
TAKING IT DAY-BY-DAY
For Mowry-Housley, some days are better than others, but she has been reflecting on the world's current situation and how we're living through a moment that will make it to the history books. She said:
"It's crazy thinking and looking back at pictures throughout history when the world went through the first flu and now experiencing something like that..."
"It feels sometimes like an out of body experience. We are a part of history right now," she continued, "and it's crazy to see how the world definitely had to come together to get through this." 
Mowry also believes the situation is teaching us a lot "as a family, as humans, and as a society," about "the importance of adjusting and persevering and helping other people."
ON THE IMPORTANCE OF FOOD
In persevering and keeping it positive, food has become a safe escape for Tamera and her family. She started cooking at 8, and now having her son, Aden, 8, and her daughter, Ariah, 5, helping her in the kitchen has been a full-circle life experience.
Ariah, Mowry says, even has her little kitchen tools and wants to become a chef now.
"Cooking has been a way to keep everyone kind of like together doing things and food obviously makes all of us smile because we love it," she said. "So that's what we've been doing, we've been cooking up in the Housley household."
For Thanksgiving, Mowry made some mouth-watering dishes with Birds Eye ingredients like Green Bean Casserole and Quick Zucchini Spirals. 
Given her hectic schedule, she appreciates how they are available in easy-to-use varieties, can be ready in minutes, and create all types of meal possibilities that her family absolutely loves.
She also baked some turkey and ham, but she's already thinking of making a pot roast, which is very seasonal for her for Christmas.
CHALLENGES OF A WORKING MOM
Mowry recently surprised fans when she announced her departure from the talk show "The Real" after six seasons. But still, her schedule has been as busy as ever.
As a working mom, finding the balance and knowing when to say "no" to certain projects has been a significant development for Mowry, and she added:
"And the projects that do I say yes to are projects that make my time away from my family worth it."
Tamera says her kids are now "aware of what mommy does," and they have been watching her older shows and her newer shows, "and they love it!"
Of course, it helps that Tamera's husband, Adam Housley, is a very hands-on dad. And Mowry believes it takes a village to raise the kids.
The star has a group of close friends she can rely on whenever she feels like she might be failing in the parenting department, as she explained:
"You have these moments as parents like 'oh gosh did I do the right thing?' I can count on them [her friends] and they let me know that I'm not alone."
MISSING HER FAMILY
It's not a secret that for Mowry, family is her number one priority. Still, she hasn't seen her sister Tia or the rest of her family in Los Angeles in a long time.
Every time Mowry and her husband make plans to head down from Napa, there's a new spike of the virus, and the lockdown is reinforced. She told us:
"We were on our group chat [in Thanksgiving], just expressing how much we miss each other and how much we do have our sad moments. This is the longest time I haven't seen them, we're very family-oriented."
Mowry, who admitted she and Tia might cry when they see each other in person again, said the situation it's frustrating, but her family is looking at the bigger picture:
"This isn't going to last forever, so we have to do what is right for the sake of our parents, [since] they're older." 
"We don't know what kind of effect [COVID-19] may have in some of our family members so we just have to be safe," she also stated.
HER HALLMARK MOVIE
One of the projects Mowry took during the quarantine—and that had her shooting in Canada for a few months away from her family—it's the upcoming Hallmark movie "Christmas Comes Twice."
The film is a magical love story about second chances where Mowry shares the screen with Michael Xavier and Sheryl Lee Ralph. About the movie and what she loved the most about it, Mowry said:
"I really love the story, it's magical. 'Twitches' was a very magical film that I did with my sister, it's one of my favorites, and this is my second that it has that magical element to it."
"And the cast, and the director, they were all just wonderful, we had a very pleasant experience on set," she added.
ON THE IMPORTANCE OF FAITH
For Mowry and her husband, raising their kids in a faith-oriented household has been of great importance, as they are both very religious as individuals.
In a recent video uploaded on their YouTube channel, the couple recounted that they had broken up one time and, without knowing it, both went to seek strength at church.
Mowry arrived late to the service, and the only seat available in the whole church was right next to Housley. They took it as a sign.
"I feel like faith in general, wherever your faith is, it's rooted in love and I feel like if you start from there, you can't go wrong," Mowry stated when asked about the importance of instilling these beliefs in their kids.
However, she made sure to emphasize that, although she and her husband are guiding their kids in their faith journey from a young age, she never wants to force anything on her children.
Mowry said she's trying to live her best every day. Still, no one is perfect, and although "forgiveness is ultimately, unconditional love," she makes sure to lead by example because she knows her kids are watching everything.
MOWRY LOVES BEING 40
"I feel like everything that has happened to me up to my 40, has made me who I am today," Mowry admitted. "Of course, when you're living in those moments you're like 'ugh,' especially in my twenties."
This is why, Mowry confessed, she "would rather be 40 than be 20 any freaking day." For her, being in her forties has brought a new sense of confidence, and she has gotten to a place where she can finally say, "This is Me."
"I worked hard to be who I am right now, and I love it," she said, adding that another thing she has learned is that someone not "vibing" with you it's okay. It doesn't mean you're a bad person. It's just a matter of "you do you and I'll do me."
In short, Mowry's advice for women going into their 40s is that "you have a bigger fish to fry, you have different priorities than you do when you're 20. Being in my 40s, I love it."