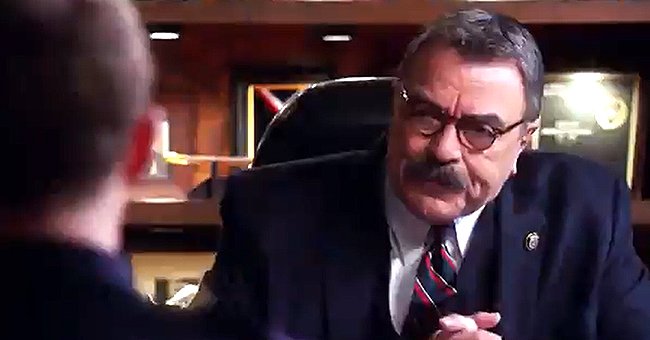 Twitte/BlueBloods_CBS
'Blue Bloods' Fans Disappointed with Season 11 Premiere, but Still Can't Wait for 2nd Episode

"Blue Bloods" posted a short trailer for the second episode of its eleventh season, and some fans said they were disappointed with the season premiere.
"Blue Bloods" Season 11 premiered on December 4, with its second episode expected on Friday, December 11. Hence, the series' official Twitter page posted a short trailer of what to expect in that episode, writing:
"The truth may just come out. All-new #BlueBloods tomorrow at 10/9c."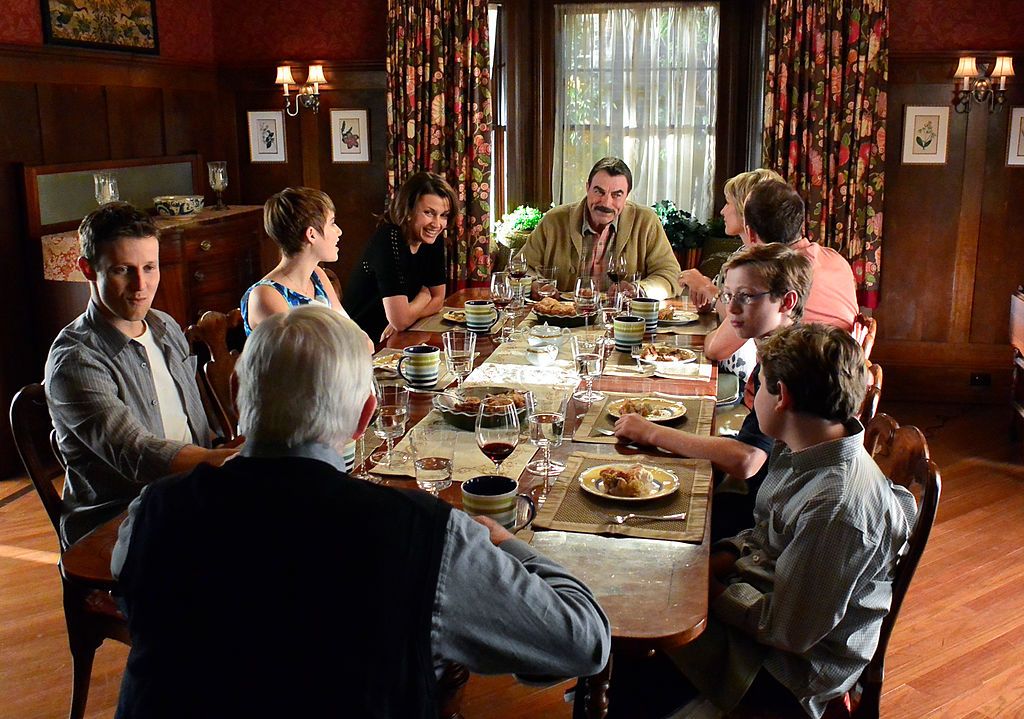 The cast of "Blue Bloods" at family dinner on September 18, 2013 | Photo: Getty Images
The tweet generated a host of fans' reactions, with some of them expressing displeasure with the season's premiere episode. One fan tweeted: "Hope it is better than [the] first episode!! #pitiful."
A second fan said they were disappointed with the first episode. One fan expressed disappointment after watching the season premiere, saying one of the series' actors, Whoopi Goldberg, almost made them turn it off.
Another fan said they had been waiting for "Blue Bloods" to premiere as they think it is one of the best television shows. The fan said they were disappointed to hear that Goldberg is on the first episode.
Before its premiere, the 11th season of the police drama series got fans excited due to its eye-catching trailers.
The fan further said they were yet to watch the premiere episode but that if Goldberg is going to be a regular on the show, they would be saying goodbye to it.
However, while some fans expressed disappointment in the first episode, others said they could not wait for the second episode. One fan said they love the show and were anxious for the next episode.
"Blue Bloods" season premiere featured some salient reflection on police brutality, serial-killer scares for Baez and Danny, and hinted that one Reagan would be making a major life change.
Meanwhile, the second episode will see Danny and Jamie working together to convict a notorious drug lord. Before its premiere, the 11th season of the police drama series got fans excited due to its eye-catching trailers.
However, some fans remained on the fence due to the major casting changes for the season. Goldberg returned to the show, maintaining her role as City Council Speaker, Regina Thomas.
While some fans loved her return, some others felt her presence felt like too much of a star-studded diversion from "Blue Bloods" original cast. Hopefully, the show's second episode, will not leave fans disappointed.
Please fill in your e-mail so we can share with you our top stories!