ET: Kristen Wiig Opens up about Motherhood in a Candid Interview
Kristen Wiig recently opened up about how she feels about motherhood in a candid interview with ET— the proud mother is certain being a parent changed the lens through which she saw life.
Kristen Wiig recently made some intense revelations about motherhood in an interview with ET's Rachel Smith. The proud mother welcomed twins with her husband-to-be, Avi Rothman, in January.  
Wiig had been enjoying her life as a mother, and in the interview, she opened up about how being a mom feels after trying for so long to procreate.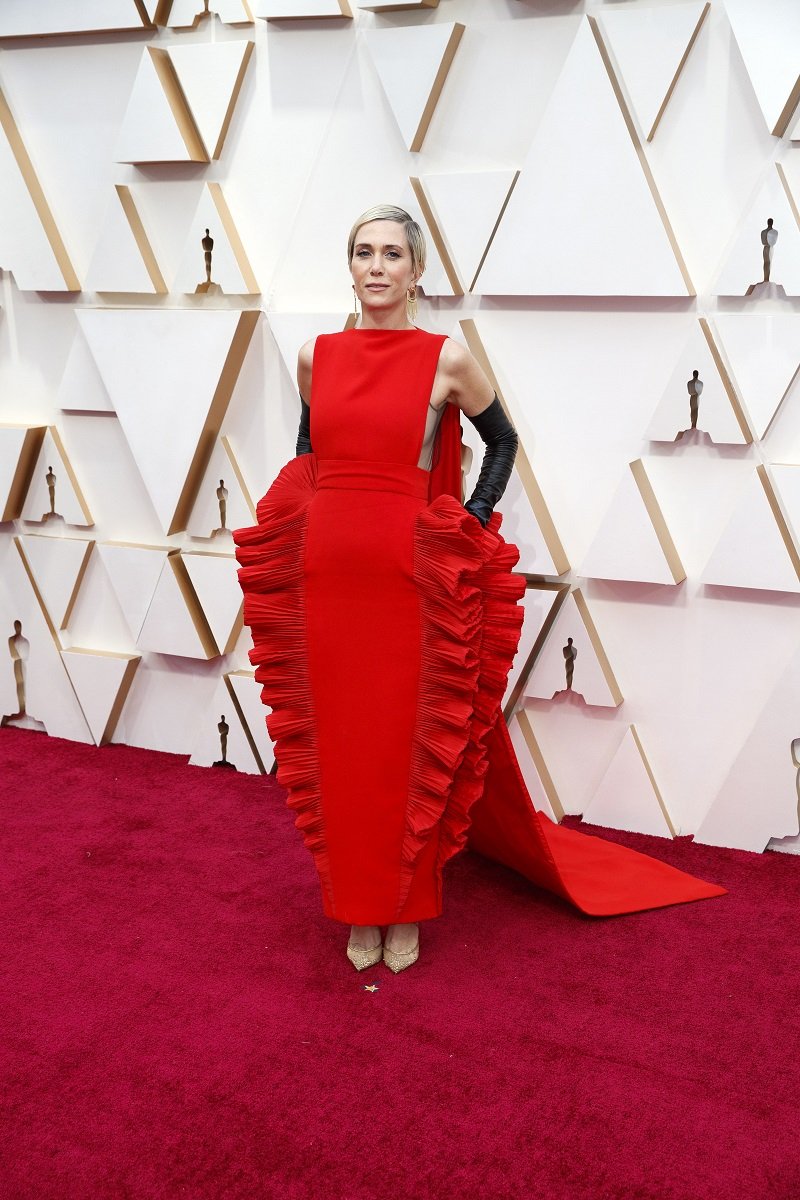 Wiig and Rothman started trying to have kids after their second year of dating. They spent three years trying everything, including numerous attempts at IVF.
After the twins were born, the talented actress started opening up about her struggles in an effort to comfort helpless women in her position. Speaking about the intense effect becoming a mother had on her, Wiig said,
"Just having these two other little beings that I get to take care of is so amazing and, even though it's hard, I feel more relaxed in a way..."
Wiig is obviously in love, and even though she has two movies set to premiere in a couple of months, all the doting mother cares about is her newborn children. 
They somehow managed to keep their relationship under wraps until they revealed their engagement.
Still, she is looking forward to the debut of "Wonder Woman 1984" this Christmas—mostly because of the work she put into acting Barbara Ann Minerva, aka "Cheetah," one of Wonder Woman's most dangerous foes.  
Filming was strenuous for Wiig, who had to train to get her body in shape for the fight scenes; however, being there at all was enough for her to know it was a dream come true.
Like Barbara, Wiig is soft-spoken in reality and had attempted to keep her private life protected from the prying eyes of the public; however, some things cannot be hidden, especially when it's as huge as a marriage. 
Between 2005 and 2009, Wiig was married to actor Hayes Hargrove— she has refused to discuss the relationship publicly. In 2019 she suddenly revealed her engagement to longtime boyfriend, Avi Rothman. 
The two were first spotted together in 2016; however, they managed to keep their relationship under wraps until they revealed their engagement. It was a pleasant surprise, now fans wonder when they will take the next step.