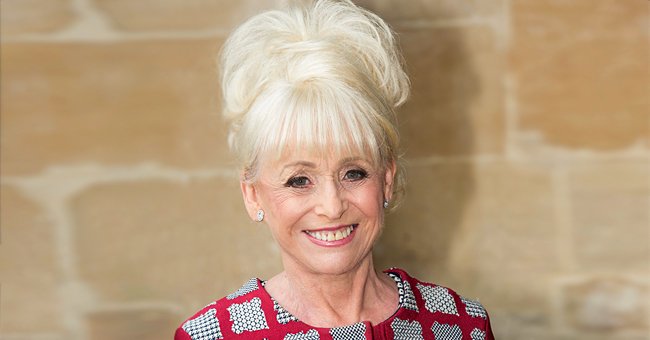 Getty Images
Beloved Actress Dame Barbara Windsor Dies Aged 83 — Look through Life of the 'EastEnders' Star

Dame Barbara Windsor passed away peacefully at the age of 83 on December 10, 2020, with her husband, Scott Mitchell by her side.
"EastEnders" Barbara Windsor has passed away at the age of 83 from Alzheimer's. She went peacefully on December 10 with her husband Scott Mitchell lovingly by her side.
The "EastEnders" Twitter account wrote a moving 2-part tribute to the actress, describing her as a little lady with a big presence. The tweet was alongside a photo of the actress from the show.
Prime Minister of England Boris Johnson too wrote a tribute to the actress to honor her in her death, however, he was criticized by many fans for getting details about her wrong.
Diane Parish who plays Denise Fox on the hit British show had written the obituary tweet on the shows Twitter account, she wrote that Windsor had made an effort to say something meaning full to each person the last time the cast had seen her,
"She made the special effort to spend time and say something meaningful to each and every person the last time we saw her at work."
Windsor came from humble beginnings. She was born in Shoreditch, London in 1937 on August 6 to her parents who were a fruit and veg street seller and a dressmaker.
Her mother had originally wanted to see the actress go to university. However, Barbara was able to persuade her mother after she saw her in a school show. She attended Aida Foster School in Golders Green.
In 2018, it was confirmed that Windsor had been diagnosed with Alzheimer's.
She leaves behind her husband, Scott Mitchell. He is a recruitment consultant and former actor. He was Windsor's third husband. They were wed in 2000. The couple had met in 1992 when she was 55 and he was 28.
He had once spoken about his relationship to the Sun Online, discussing how people thought he was a gold digger because he was much young than the actress, but it was not the case as he said,
"Little did they know that after the breakdown of Bar's second marriage, she was £1million in debt and we were talking about her coming to live in my two-bed flat."
In 1964 she was cast in the 9th film in the successful comedy franchise, "Carry on Spying". It was the last of the franchise to be shot in black and white. She had played a nurse in the films. It consisted of a total of 32 films.
She was most famous for her no-nonsense and very beloved character, landlady Peggy Mitchell, from East Enders, which completely boosted her career in 1994.
In 2018, it was confirmed that Windsor had been diagnosed with Alzheimer's. And her husband had to make the heartwrenching decision to put her in a residential care home full time.
On December 10 she passed away peacefully with Scott by her side. He said in a loving and moving tribute that he had lost his wife, best friend, and soul mate. Her final weeks were described as being full of humor, drama, and her fighting spirit.
Please fill in your e-mail so we can share with you our top stories!