Check Out Sylvester Stallone's Dance Skills in This Video with His Daughter Sistine
Legendary actor Sylvester Stallone showed off his impressive dance moves in a hilarious Tik Tok upload with his second daughter, Sistine Stallone.
Sylvester Stallone recently showcased his impressive dancing skills and the sweet bond he shares with his daughter, Sistine Stallone. Yesterday, Sistine surprised her over 600,000 Tik Tok followers with a sweet cameo from her famous father.
The father-daughter pair lip-synced to Mike Posner's song, "Cooler Than Me," while giving fans a glimpse of their home. The clip taken in their massive kitchen kicked off with a dolled-up Sistine twirling around to reveal her father.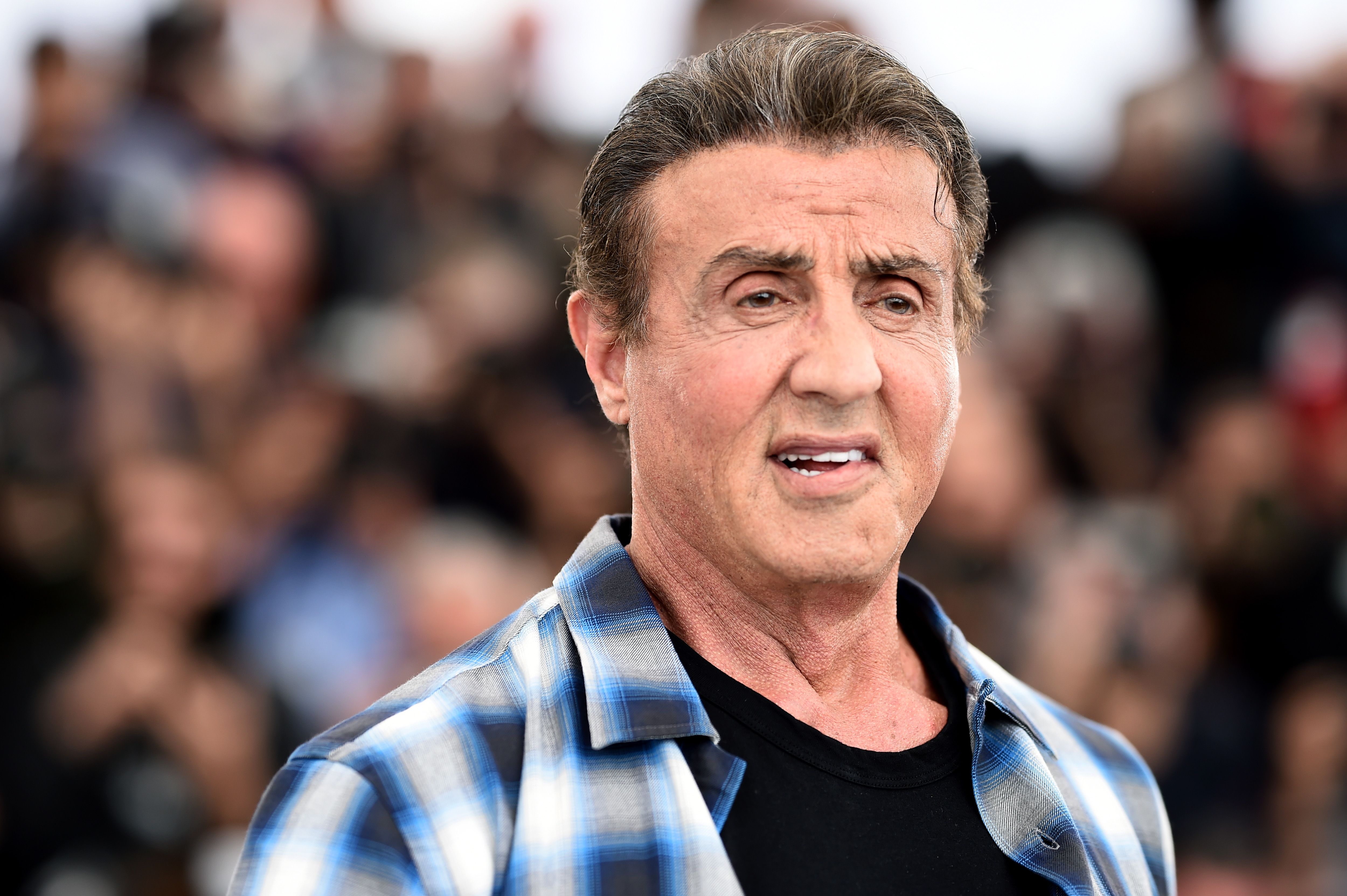 The actor was seen mouthing the song's lyrics while dancing towards the camera. The clip alternated between Sistine and Sylvester, with each person mouthing different parts of the song.
Earlier this month, the look-alike father-daughter duo were seen running errands in Los Angeles.
The "Rambo" actor gave an epic "Wakanda" dance move before the video ended with him and Sistine in the same frame. The 22-year-model looked all shades of gorgeous in an elegant and casual ensemble.
It consisted of a black long sleeve top. The shirt featured a low neckline and lace strings at the bust area. She paired the simple top with a pair of jeans and black lace-up boots.
Sistine wore her hair into a half updo that flowed down her shoulders. Sylvester, on the other hand, opted for a homely and relaxed athletic look that showed off his super ripped body.
The 72-year-old flaunted his biceps, toned thighs, and an array of lovely tattoos in a simple black singlet and grey shorts. The sweet video has garnered about 3.9 million likes and over 50,000 comments.
Earlier this month, the look-alike father-daughter duo were seen running errands in Los Angeles. The award-winning actor stuck to his usual casual look of jeans and a black round neck.
Sistine put her slim figure on display in a stylish strapless red crop top that flaunted her toned abs, paired with ripped jeans and black boots. She held a large shopping bag in her hand.
Days before the Tik Tik upload, Sistine showed off her mind-blowing beauty in a mirror-selfie shared on Instagram. The "47 Meters Down: Uncaged" star looked ravishing with her brunette hair styled in a half-ponytail with loose strands curled.
Her face was well-made up with glossy, plump lips and a subtle smokey eye shadow. Sistine gave a fierce look while showing her pink bathroom. She also gave a nod to the Texas city, Fort Worth, with the words written on her shirt.
Last month, Sistine's elder sister, Sophia, made headlines when she thrilled her 1.4 million followers with her artistic skills. The 24-year-old proudly paraded her latest artwork in a four-slide post while also putting her enviable curves on display.