Sylvester Stallone's Daughter Sophia Shows off Impressive Art Skills in New Post on Instagram
Sylvester Stallone's oldest daughter Sophia Stallone showed off her impressive artwork and painting skills in a new Instagram post. The 23-year-old also put her stunning body on display in a tank top and shorts outfit.
Sylvester Stallone's oldest daughter Sophia Stallone recently gave her 1.4 million followers on Instagram something to marvel about when she showed off her remarkable art skills and her impressive body.
In the four-slide post, the 24-year-old was seen standing beside an easel with a beautiful piece already painted on it. The stunning artwork featured several graceful strokes of a combination of colors, including white, peach, yellow, aqua blue, red, and brown.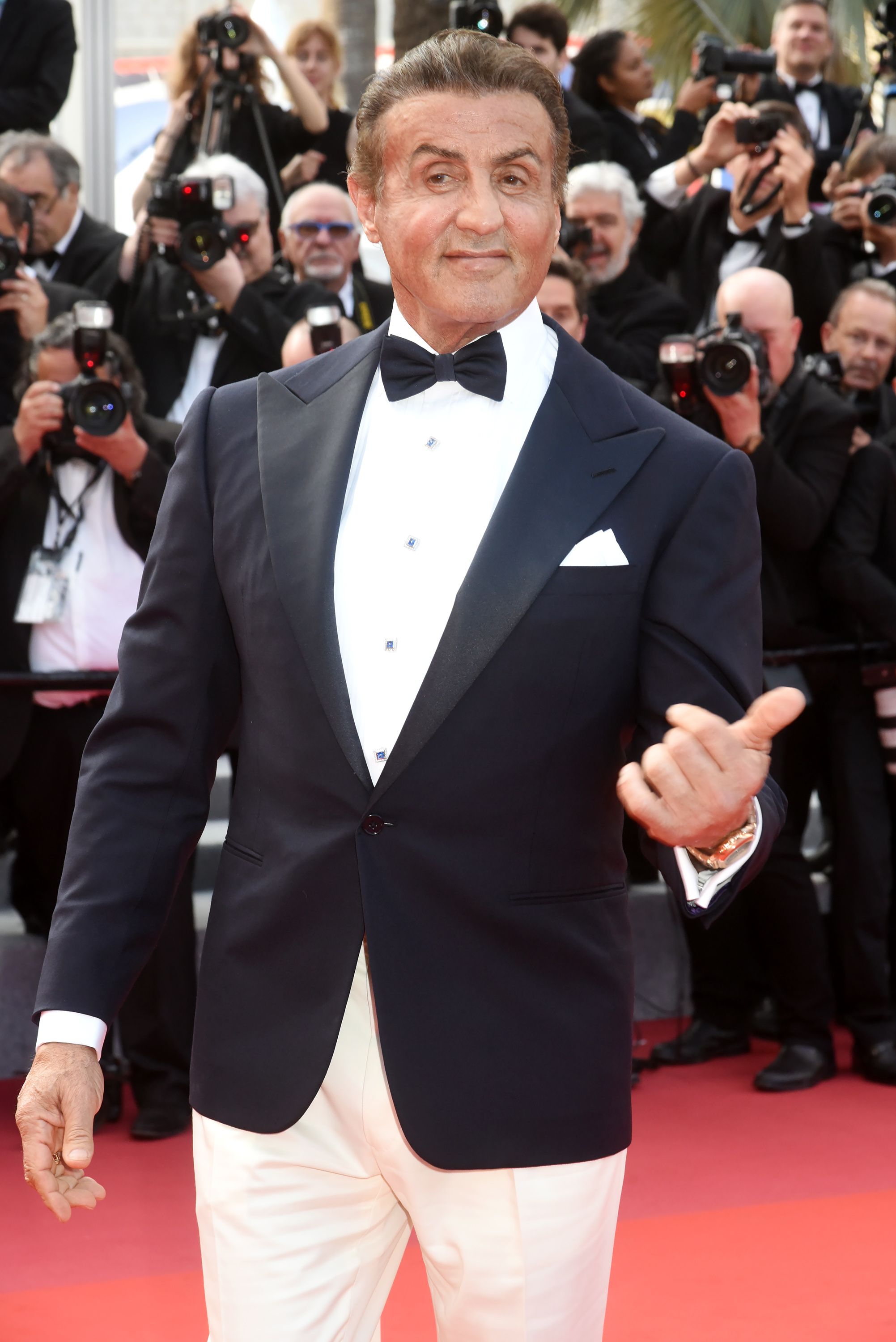 The stunning work of art wasn't the only glamorous sight to behold as the talented artist put her gorgeous body on display in a relaxed ensemble of a black daisy dukes short with a matching tank top.
Sophia is the third child and first daughter of the award-winning actor. She majored in Communications at the University of South California.
The USC graduated looked ravishing in the mid-rise denim shorts, which accentuated her lithe waist and featured loose threads at the bottom to make it stylish. The tank top, which had a low neckline, was tucked into the shorts.
Her toned arms and glowing skin were on display in the top while showcasing her perky bosom. Sophia posed with her legs slightly apart and her neck bent while her graceful jawline was faced towards the camera, showing the striking resemblance she bears to her dad.
Her face was subtly made up with nude lips and her blonde hair styled with a parting in the middle. In the other three slideshows, she showed off her extensive art tools, including brushes and paint cans. She wrote in the accompanying caption:
"Felt inspired this morning, almost done."
The post received more than 50,000 likes from fans and several inspiring comments from lovers who praised her talent, urging her to keep at it. Sophia is the third child and first daughter of the award-winning actor.
She majored in Communications at the University of South California and is a talented model. She is also an entrepreneur and is the co-host of the podcast, Unwaxed," alongside her sister.
The "Rambo" star is a proud father of five — two sons and three daughters—and loves that job more than anything in the world. Sylvester, who has been married thrice, welcomed his sons during his union with Sasha Czack.
His first son, Sage Moonblood, was born in 1976 and followed in his father's footsteps with appearances in "Rocky V" and "Daylight." He studied filmmaking and founded a company, but tragically passed away at 36 in July 2012.
He was found unresponsive by his housekeeper, and it was later discovered that he suffered a heart attack. The Golden Globe winner's second son, Seargeoh, also has some acting credits as a baby but lives most of his adult life away from the public eyes.
He was diagnosed with autism at three, and his dad frequently donates to organizations that support the cause. Sylvester's marriage to his third wife, Jennifer Flavin, produced his three beautiful daughters.
22-year-old Sistine followed in her mother's modeling footsteps and is professionally signed to IMG. The youngest, 18-year-old Scarlet, has a few acting credits and is an internet sensation with over 600,000 followers.