See Tiffany Haddish's Stunning Weight Loss Transformation as She Flaunts Her Fit Legs in Shorts
Actress and comedian Tiffany Haddish has undergone a weight loss transformation and showed off her new and incredible figure in recent posts on her Instagram Story. 
Tiffany Haddish awed her fans on Thursday when she shared visuals on her Instagram Story, showing her amazing body transformation. 
In the video, the actress stood in front of a mirror and admired herself, delighted at the changes that have already taken place in her body since she embarked on a weight loss journey.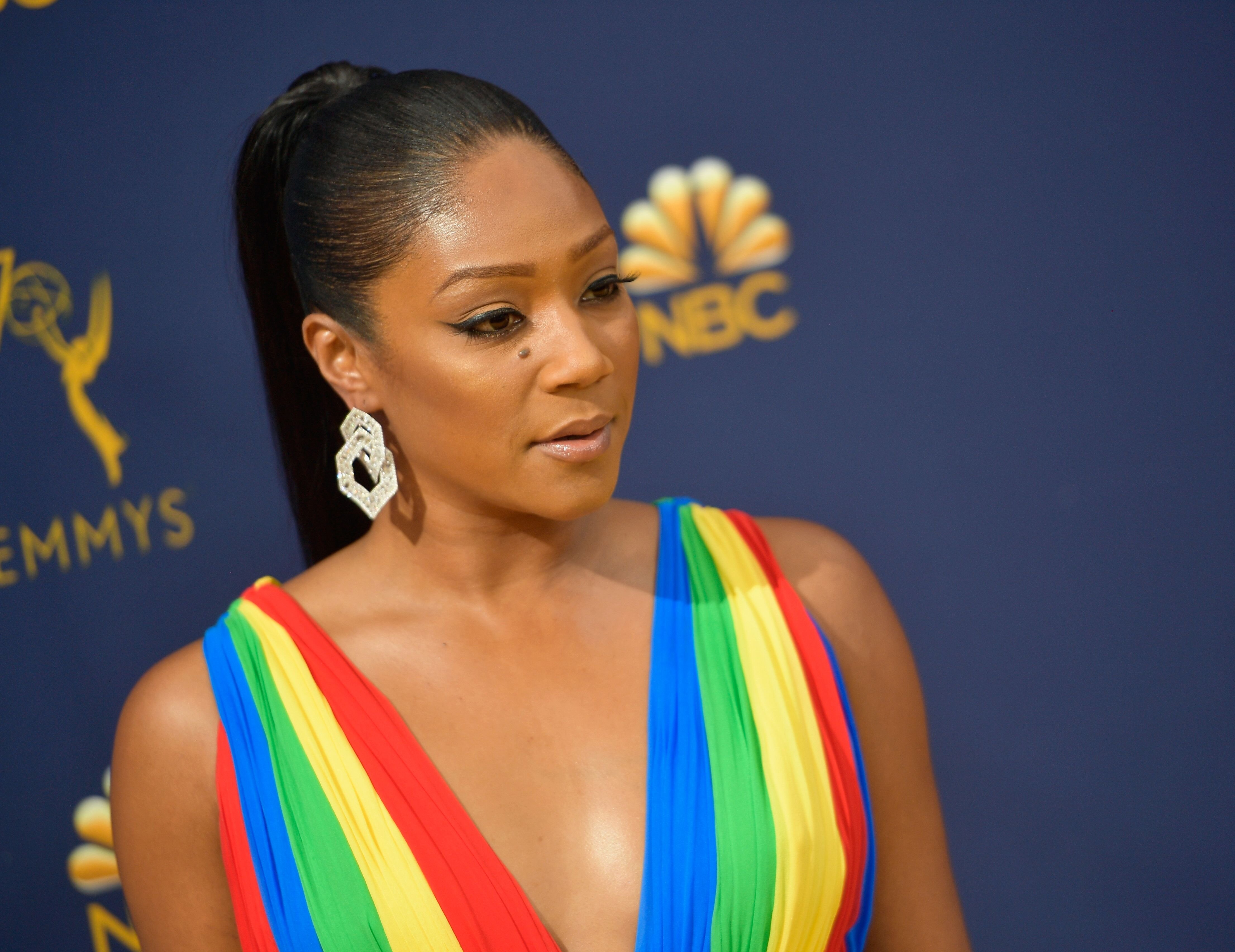 She wore a white T-shirt and pink bum shorts and stood barefoot as she used her phone to record herself. She captioned the video, writing, 
"That @30daytransformationteam is working already #she ready." 
At one point in the video, the ecstatic actress brought her tongue out and opened her mouth wide as she gushed over her gorgeous figure. 
Haddish recently revealed she lost 40 pounds during the quarantine. Speaking in an interview, the 40-year-old explained how she managed to achieve such a feat. 
Haddish said she pulled it off by combining regular exercise and a healthy diet. She also revealed she has been keeping to a low-pressure workout routine, which keeps her exercising for about 15 minutes to 2 hours.
Haddish opened up on some of her eating habits when she appeared on Harper's Bazaar's "Food Diaries."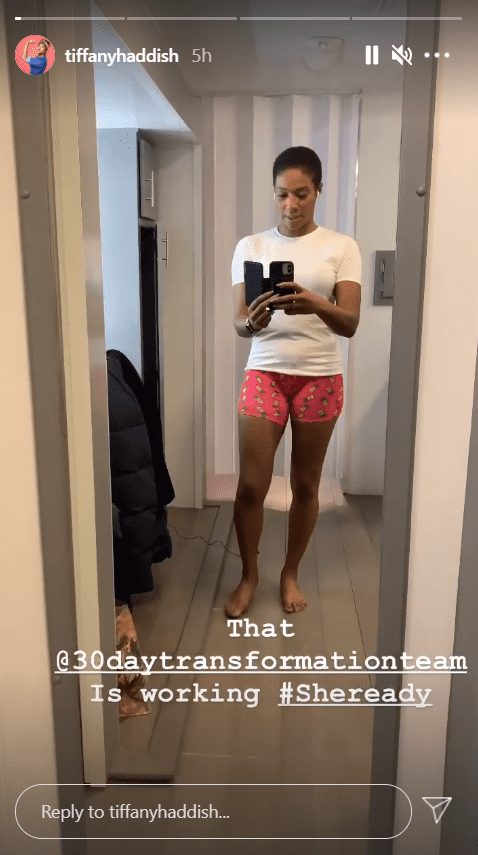 Haddish has always been keen on workouts and healthy living. While making an appearance on "The Ellen DeGeneres Show" last year, she revealed she quit smoking and began exercising. 
According to the actress, she stopped smoking because of some YouTube videos that she watched. She played the videos while sleeping, and in five days, she stopped the habit.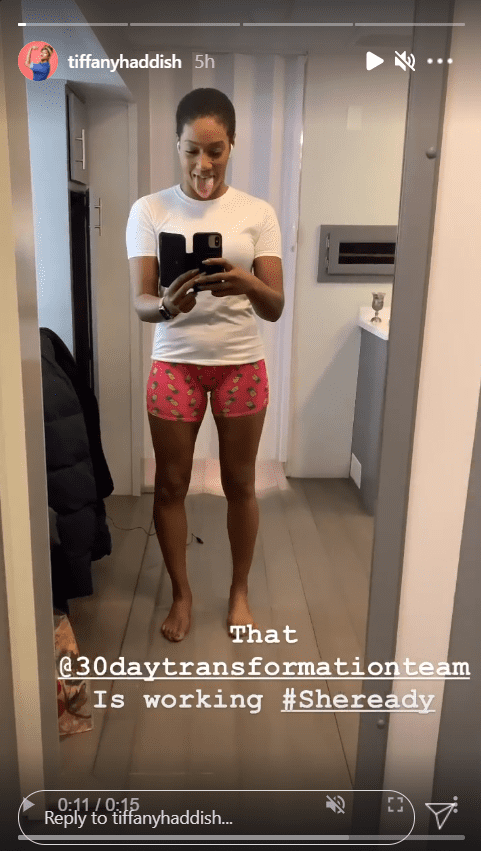 After quitting cigarettes, she started eating too much and started working out to counteract the effects of her overeating. The actress revealed she found a cheating machine that makes one work out for 20 minutes. 
However, the 20-minute workout is equivalent to working out for a whole week. Haddish revealed the machine is "rich people stuff." When Ellen DeGeneres quizzed her for more details about the mystery machine, the funny actress said she would send her the details later.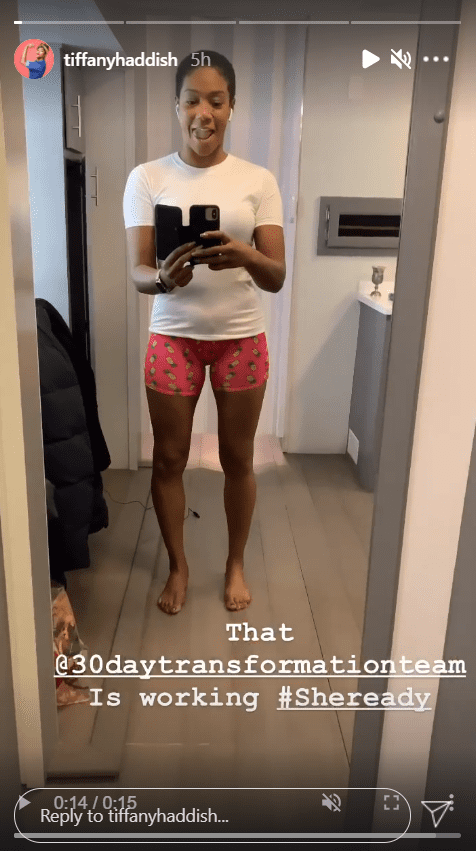 In February, Haddish opened up on some of her eating habits when she appeared on Harper's Bazaar's "Food Diaries," saying she loves big dill pickles. She also shared some delicious pickle recipes with fans. 
Haddish remains one of the most confident actresses in Hollywood. However, she was not always like that growing up as she used to change her appearance in her teenage years so that people would like her. 
Looking back, the actress revealed if she could advise her 15-year-old self, it would be to tell her to be who she is and not worry about what others think of her looks. 
It is a piece of advice that goes out to just about anyone and one that Haddish embodies with her personality, career achievements, and lifestyle.