Tracee Ellis Ross Turns Heads in Colorful Pic Wearing Tight Turquoise Dress with Fluffy Sleeves
"Black-ish" actress Tracee Ellis Ross turned heads in a recent post that she shared on her Instagram page. The star looked stunning in a tight turquoise dress that had fluffy sleeves.
The talented Tracee Ellis Ross can do no wrong when it comes to taking on the spotlight. With her stunning features and beautiful body, she looks great in just about anything she puts on.
The actress shared a beautiful snap of herself on her Instagram and sent her fans into a frenzy with her unforgettable curves in the bright-colored dress.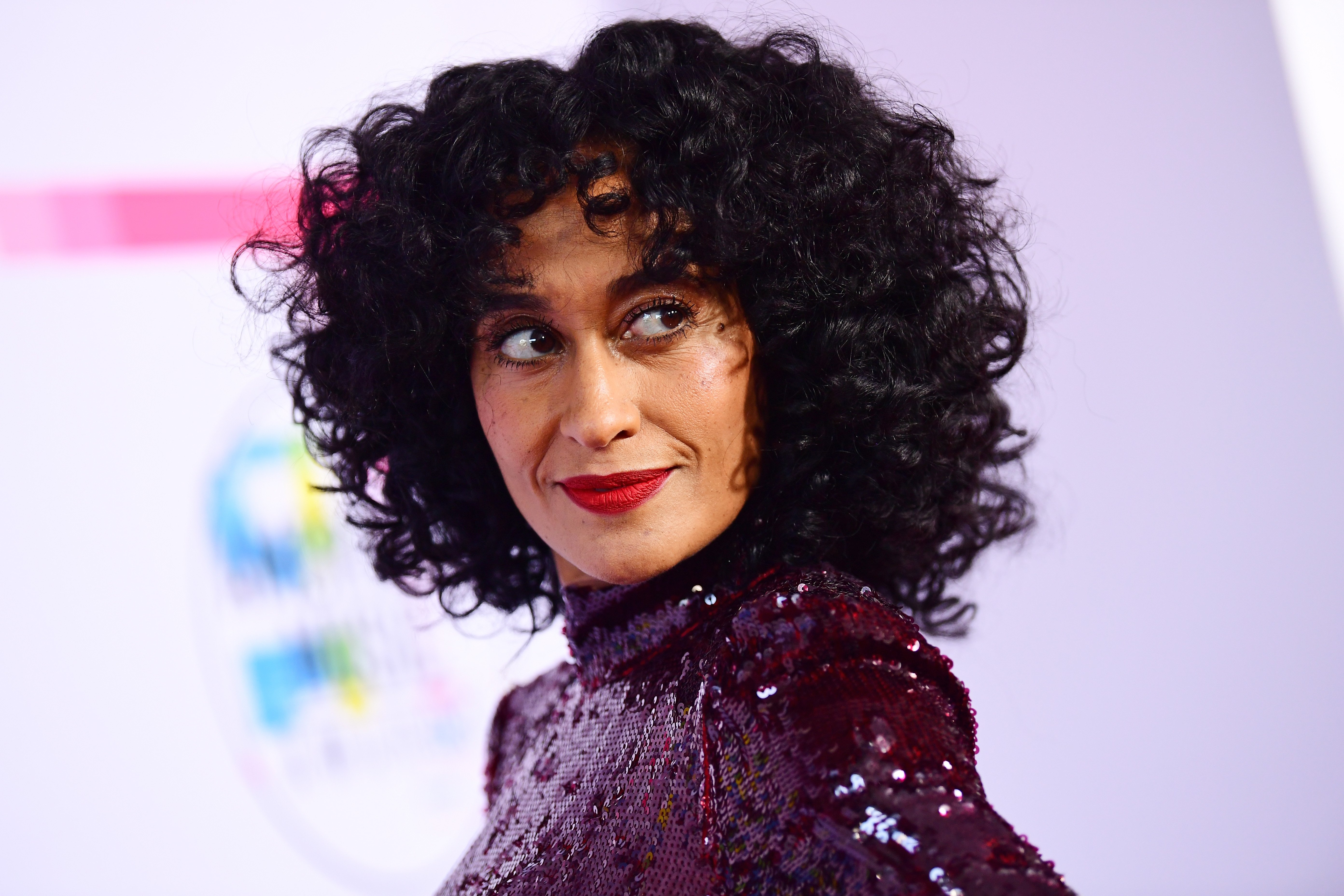 The dazzling snap was taken by celebrity photographer Micaiah Carter, who perfectly captured Ross' beautiful soul over a plain shady background.
Ross was pictured standing up tall in a beautiful turquoise and yellow-striped body-con dress with fluffy ocean blue sleeves. The Mark Fast off-the-shoulder dress hugged the actress' curvy figure in all the right places.
Ross looked gracefully as she posed with one arm on her hip and the over draped over her shoulder. Her head was held up high to accentuate her long neckline leading up to her radiant face.
With only a pair of large gold hoop earrings to accessorize her look, the "Girlfriends" actress' makeup was subtle except for her vibrant red lipstick. Her hair was styled in a neat ponytail that fell below her waistline.
Over 230 thousand fans clicked the like button to express their adoration of Ross' photo. Thousands of others took to the comments section to compliment the actress.
One fan gushed, "Just beautiful honestly the epitome of beauty, " while another added, "the dreamiest of dreams." A third fan commented, "This one is dope the [colors] are stunning Tracee."
The breathtaking pic was taken for Ross' October feature in Shape Magazine, where she opened about various topics, including maintaining her peace during the pandemic and life as a single woman. She said:
"I have learned to have a productive relationship with loneliness and an intensely juicy relationship with my joyful solitude."
The "Read Between The Lines" actress admitted that although she was happily single, she was still open to finding a partner, but in the meantime, the actress enjoys her own company.
In any case, Ross has been fully occupied this year with the release of her latest film, "The High Note" which introduced fans to her beautiful voice.
As the daughter of the iconic singer, Diana Ross, fans may have expected her to have the courage to go on stage, but the actress admitted that it was always one of her biggest fears.