Olivia Newton-John Joins 'Elf on the Shelf' Challenge — Which 'Grease' Co-star Did She Use?
Iconic actress Olivia Newton-John is in full holiday swing. She recently took to her Instagram page to join the viral "Elf on the shelf" challenge with a hilarious "Didi Conn on Newton-John" post.
The holiday season is finally here, and fans are already getting some fun ideas for the Christmas festivities from some of their favorite celebrities, who are too willing to share the family Christmas traditions.
Besides sharing their holiday traditions, celebrities have created a social media frenzy with the viral "Elf on the Shelf" challenge, and fans are loving every bit of it.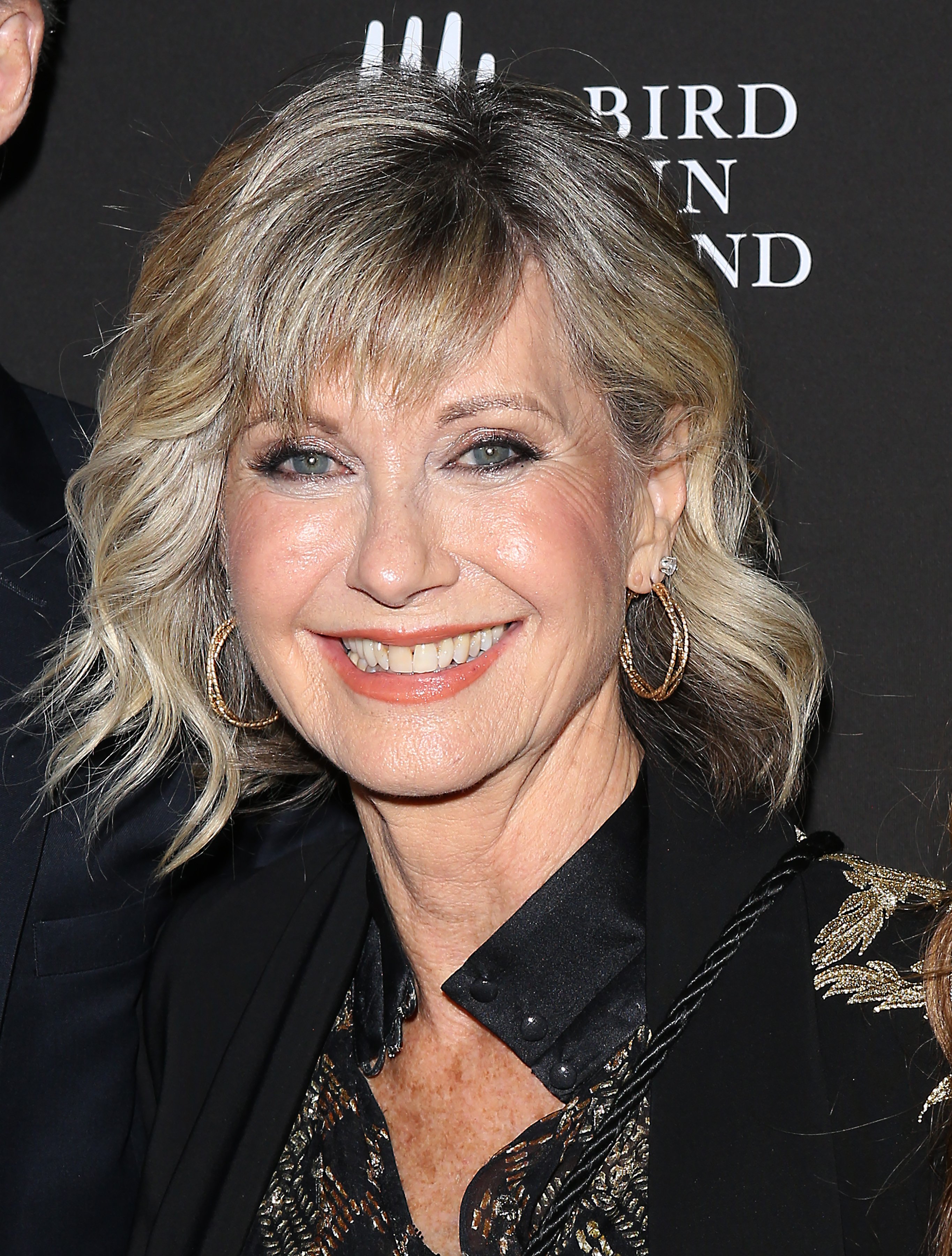 A host of celebrities have already joined the hot social media trend, and veteran actress Olivia Newton-John recently joined the challenge with her beautifully edited photo.
The image showed Newton-John in a black top and smiling from cheek to cheek. She completed the challenge by superimposing a smaller picture of "Grease" actress Didi Conn resting on her shoulder. She captioned the photo:
"@reesewitherspoon - I love "Grease on Reese" - hilarious. I'll play along with my friend @didiconnofficial with "Didi Conn on Newton-John."
Newton-John's Instagram post was a response to actress Reese Witherspoon's entry, which featured a photo of Grease's Sandy and Danny dancing on her shoulder.  
The "Elf on the Shelf" holiday craze has gained popularity amongst parents in recent years, and this year is not any different. 
Newton-John's daughter Chloe Lattanzi was slammed for being a hypocrite after she revealed she did not believe in vaccines.
The Christmas tradition entails parents using toys "from the North Pole" to spy on their kids during the festive period in a bid to encourage kids to behave themselves.
Parents move Santa's little helper around the house throughout the holiday season, thereby creating the illusion that it is popping up somewhere new and reporting back to Santa.
The craze started in 2005 after Carol Aebersold and her daughter Chanda Bell published a children's book of the same name. The book detailed their own family Christmas traditions, which began in the 1970s.
And thanks to Instagram and "The Real" co-host Garcelle Beauvais, 54, a new meme challenge has been introduced. The talented actress began the viral celebrity challenge after sharing a tiny image of herself atop singer Pharrell Williams' shoulder.
Following Beauvais's hilarious image, several celebrities have taken up the challenge, including Elizabeth Banks, Mark Ruffalo, Kerry Washington, Ryan Seacrest, and Mariah Carey.
In other related news, Newton-John recently opened up about her difficult battle with breast cancer while paying tribute to actor John Travolta's wife, Kelly Preston. The latter died in July following a private two-year battle with breast cancer.
More recently, Newton-John's daughter Chloe Lattanzi was slammed for being a hypocrite after she revealed she did not believe in vaccines and erroneously claimed face masks were dangerous in a now-deleted Instagram post.
While Newton-John is an advocate of natural medicine, she is not getting caught up in the media firestorm with her daughter. For now, she is all about bringing fun and cheer to the holiday season.