Jessica Simpson Posts Sweet Pic of Her Husband & Their Three Children — See the Singer's Family
The singer shared a picture of her adorable family along with the announcement that she will be returning to the entertainment industry soon.
Jessica Simpson, 41, is a beloved singer, songwriter, and actress in the entertainment world. After several years away from the screen to dedicate herself to her family and to improve personal problems, she will soon be back on the TV.
This bombshell announcement was made by the singer at the same time that she shared a tender photograph of her beautiful family on her Instagram account. In the black-and-white image, Simpson appears alongside her husband, former NFL player Eric Johnson, and her three children.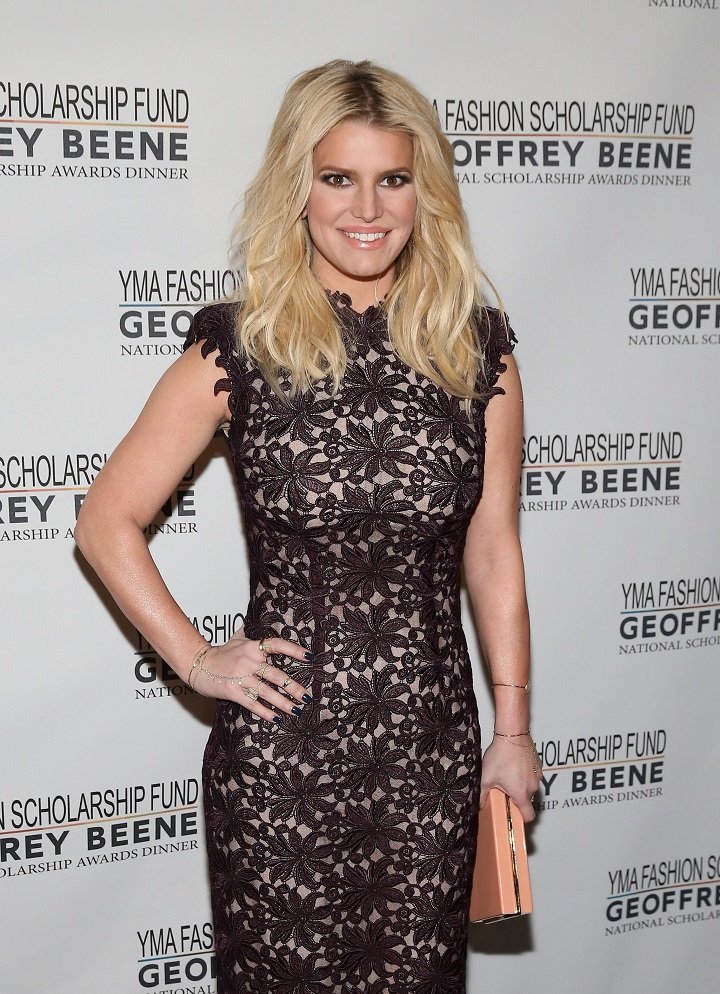 The family poses outdoors and the singer shows off her spectacular figure in narrow jean pants and boots, while she carries her youngest daughter in her arms. The other two children of the couple appear standing next to their parents.
She wrote: "My tears of joy are unstoppable after yesterday's announcement of my partnership with Amazon which is my return to the entertainment business after so long!! Thank y'all so very much for all of the congratulatory enthusiasm and encouragement over my new upcoming projects."
GRATEFUL FOR THE SUPPORT
In the post, Simpson thanks her followers for cheering her on during this time that she was retired from the show. She also thanks you for sharing her inspiring stories with her, which motivated her to move forward in her struggle to recover from it. 
"Hearing your stories of struggle, triumph, and resilience inspires me to continue to deliver my vulnerable truth with all of my heart without an ounce of hesitation. The answers are inside of us. The discovery of the hidden places is beautiful to move through," she wrote.
FAMILY AND STRENGTH
After a divorce and several failed romances, Simpson finally found her happiness with her second husband, former NFL player Eric Johnson. The couple finally got married after several years engaged.
Simpson and Johnson share three children together: the first of their daughters Maxwell Drew Johnson was born on May 1, 2012. A year later, they welcomed their first son Ace Knute Johnson on June 30, 2013.
UNEXPECTED SURPRISE
In an interview, the singer-songwriter said that she and her husband were satisfied with the two children they had and that they would not have any more babies. Although her statements were very determined, they were surprised with a new pregnancy.
In late 2018, Simpson announced that she was expecting her third baby. However, this pregnancy brought her several health problems, of which she kept her followers informed on her Instagram. Birdie Mae Johnson, was born on March 19, 2019, to complete the blessing of the Johnson-Simpson family.
BEST FRIEND AND HUSBAND
The singer left her sweetest words of gratitude for hers most loved by her: her husband and her children. She and Johnson met in 2010 and were seen passionately kissing on the singer's 30th birthday. Johnson was still married to his first wife and in the process of a divorce when he began dating Simpson. 
Things between them were going very well and she did not want to separate from the singer so he left his university studies and stayed by her side. Simpson has declared her unconditional love to him as her best friend and soul mate.