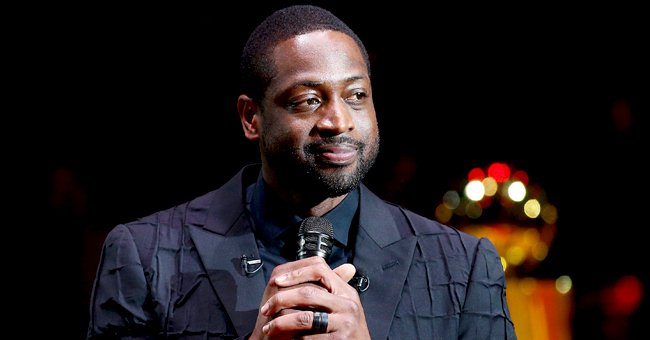 Getty Images
NBA Star Dwyane Wade Fathered Son from Affair during Break with Gabrielle Union — Meet His Boy

Former Miami Heat star player Dwyane Wade put his relationship with his current wife at risk when he had a brief affair with another woman ahead of their marriage, which resulted in a child.
38-year-old former professional basketball player Dwyane Wade has been married twice, which has resulted in him fathering three children. Also, during a brief split with his second wife, actress Gabrielle Union, he had a non-marital child.
Even though we don't get to see Wade's aforementioned son Xavier, now seven, the former NFL star reportedly keeps a close relationship with him, and he has been seen at least during the child's last two birthday celebrations.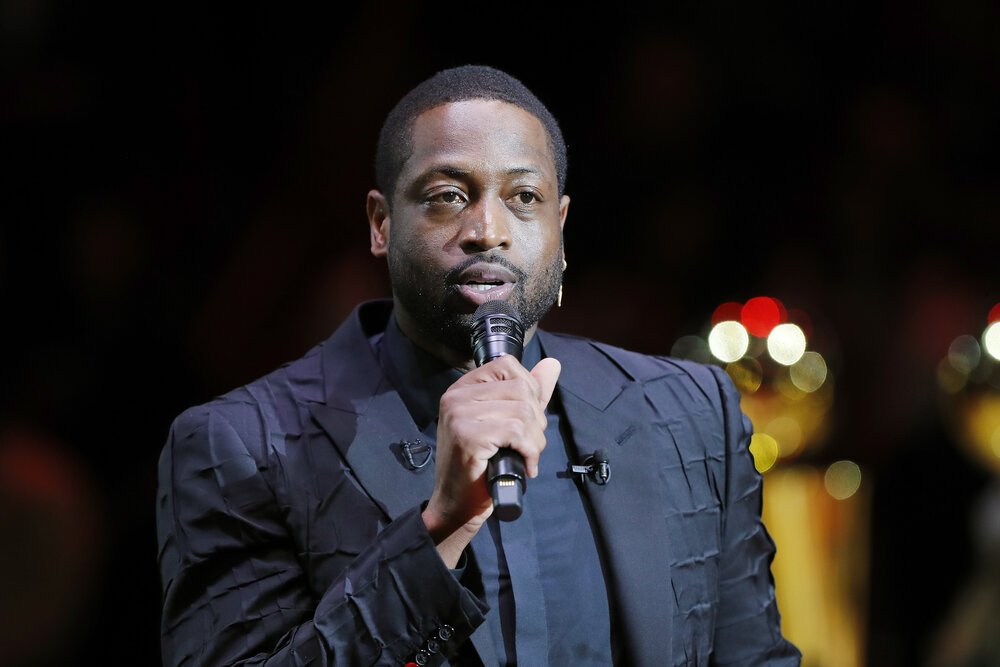 Dwyane Wade during his jersey retirement ceremony at American Airlines Arena in Miami, Florida, in February 2020. | Image: Getty Images.
THE HARDEST THING TO DO
It was only recently that Wade opened up about having fathered a son with another woman during a brief split with Union in 2013, one year before the two married after dating for six years.
Wade addressed what he recalls as the hardest thing to do, telling Union about his son Xavier, on his recently-released documentary film "D. Wade: Life Unexpected," sharing that he couldn't sleep or eat until he told her.
The mother of Wade's non-marital son is the former "Basketball Wives" star Aja Metoyer, and right after he learned of the unplanned pregnancy, he feared that the news was going to reach Union any minute, and he wanted to tell her first.
Fortunately, Wade and Union managed to overcome this difficult moment in their relationship, and the couple's relationship only grew stronger after they went through a fertility journey together that culminated in their first daughter together.
DAUGHTER KAAVIA
Wade and Union welcomed daughter Kaavia via surrogacy in November 2018, after years of trying in vain to have a child, with the couple later sharing that Union went through several miscarriages.
While the couple initially didn't have any plans of having children together, after years of co-parenting Wade's children from previous relationships, they felt the need to share their own, only to face infertility issues.
After failing to see a pregnancy come to completion even with the help of in vitro fertilization, Wade convinced Union to stop trying that way, which was taking a toll on her health, and they opted to use the help of a surrogate.
Union recalls having had to overcome her own doubts about surrogacy, later confessing that she feared that it wasn't going to let her be a "real" mother, but now she is without a doubt the proud mother of an Instagram celebrity.
PARENTS TO A TRANSGENDER CHILD
Wade and Union have also gone through the learning experience of parenting a transgender child, with Wade's daughter and Union's granddaughter Zaya coming out as a transgender girl at the age of 12.
Wade, who shared that he never knew about anybody that identified as gay or transgender as he grew up, admitted to having had to educate himself about sexuality and gender, and he thanks his daughter for this.
Please fill in your e-mail so we can share with you our top stories!