RHOC Star Braunwyn Windham-Burke's Daughter Seemingly Agrees That Her Mom Needs Rehab
Rowan, the daughter of "Real Housewives of Orange County" star Braunwyn Windham-Burke, may have meant that her famous mom needs rehab after liking a tweet saying as much.
On December 4, Rowan appeared to make her sentiments about her mom's alcohol abuse clear. She liked a tweet from a fan who wrote that her mom "needs to be in a rehab facility."
The fan also called for Braunwyn Windham-Burke's husband, Sean Burke, to be granted full custody of their children. "Braunwyn is not stable," the fan added.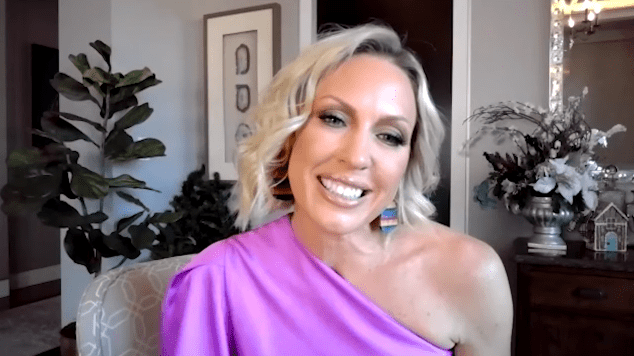 ROAD TO RECOVERY
Braunwyn has been vocal about her battle with drinking. On the recent episode of "Real Housewives of Orange County," the reality star opened up about her road to recovery.
Braunwyn has had a complicated relationship with Rowan. Their issues are not restricted to her drinking past, her decision to date a woman, or her "modern marriage" with her husband.
HER MARRIAGE STATUS
In September, Braunwyn and Sean started split speculation after the television personality posted about "coparenting and divorce" on her social media page.
Braunwyn recently explained her marriage status while responding to a comment of a fan, who asked whether she was staying married to Sean or moving forward with her life.
It has taken her more than four decades to say that she is a member of the LGBTQ+ community.
MIGHT BE IMPOSSIBLE
"We are trying to do both," Braunwyn replied. "He's my best friend and family. We know it might be impossible, but we're going to try and make this 'open' marriage work."
On December 8, the Bravo star also took to social media to share a photo of herself and Sean. In the caption, Braunwyn wrote that she and her husband of 20 years are sorting it out. 
Braunwyn came out as a lesbian during an interview with the Gay & Lesbian Alliance Against Defamation (GLAAD.) According to the star, she liked women and that she is gay.
It has taken her more than four decades to say that she is a member of the LGBTQ+ community, Braunwyn said. However, she is very proud of where she is right now, she added.
In a social media post, the 43-year-old declared her new status while also revealing that she is dating a woman. She said that it feels so great to be living her truth finally.
Braunwyn tied the knot with Sean in 2000. Aside from Rowan, the couple is also doting parents to Bella, 20, Jacob, 15, 7-year-old twins Caden and Curren, Koa, 5, and Hazel, 2.