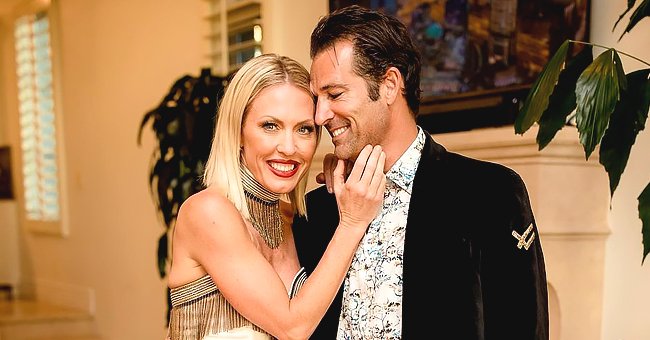 instagram.com/braunwynwindhamburke
RHOC Star Braunwyn Windham-Burke & Husband Sean Try to Make It Work with an Open Marriage

Braunwyn Windham-Burke, one of the stars of "Real Housewives of Orange County," admitted that she's trying to make her open marriage with Sean Burke work.
The TV personality and doting mother of seven children made headlines on December 2 after coming out as a lesbian. Apart from that, she said she's dating a woman.
On an Instagram post, Braunwyn confessed that finally living her truth felt "good." She wrote that she accepted herself at 43 and that there were no rules about when someone should come out.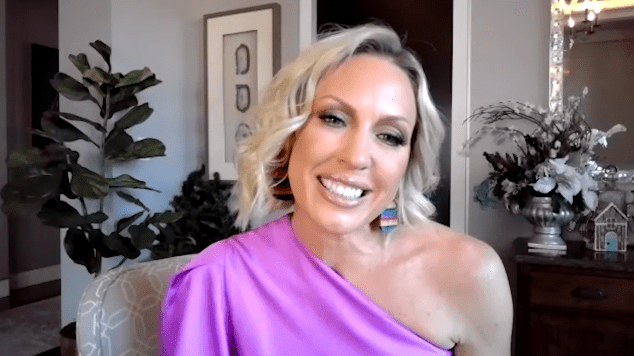 "Real Housewives of Orange County" star Braunwyn Windham-Burke during an interview with GLAAD in December 2020 | Photo: YouTube/GLAAD
BRAUNWYN COMING OUT AS LESBIAN
Four days later, Braunwyn uploaded another photo on Instagram rocking a stunning black dress and urging people to write their thoughts on her come-out decision in the comment section.
One netizen wondered whether she planned on staying married and in a relationship with Sean or if she wanted to move forward with her life.
Hours after Braunwyn officially came out, she posted a photo of who appears to be her girlfriend.
Braunwyn confessed that they were actually trying to do both things. The TV personality pointed out that Sean was her best friend and family, and added:
"We know it might be impossible, but we're going to try and make this 'open' marriage work."
SEAN IS SUPPORTING BRAUNWYN
It is important to point out that Sean, Braunwyn's husband of 20 years, is on board with her decision. He uploaded an Instagram Story saying that he loved, supported, and was proud of her.
In October, before coming out, the "RHOC" star revealed that she was seeing a "new and special" person. However, she was not ready to go public with their relationship at the time.
Only hours after Braunwyn officially came out, she posted a photo of who appears to be her girlfriend, Kris, to her Instagram Story, adding a rainbow flag emoji and a pink heart emoji.
Although Sean has been entirely supportive of Braunwyn with her decision to come out, their relationship has not always been as smooth as one would expect.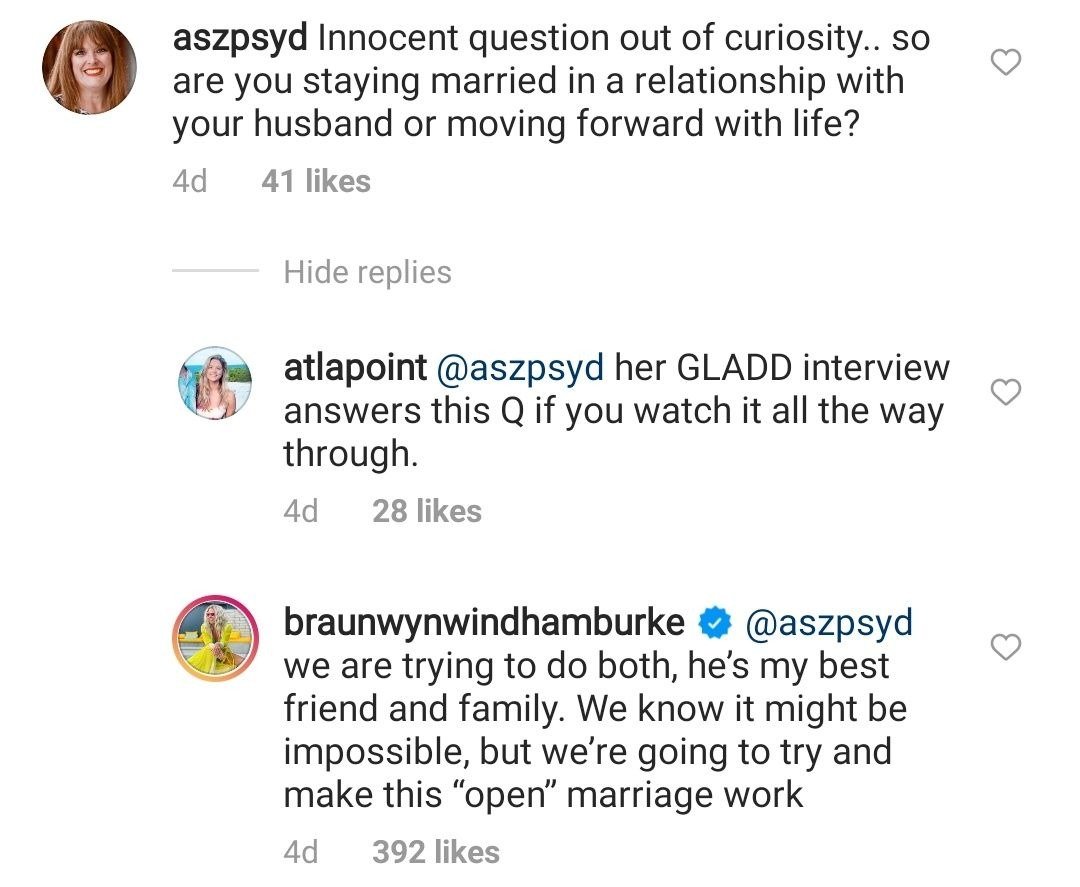 Comment of an Instagram user on one of Braunwyn Windham-Burke's post | Photo: Instagram/braunwynwindhamburke
Before the couple welcomed their twins Koa and Hazel, their youngest daughters, they parted ways for a short time. Things got so bad that they almost got divorced.
However, and despite going through infidelity, they "fought" for their family and came back stronger. Only time will tell if they can pull off an open marriage.
Please fill in your e-mail so we can share with you our top stories!