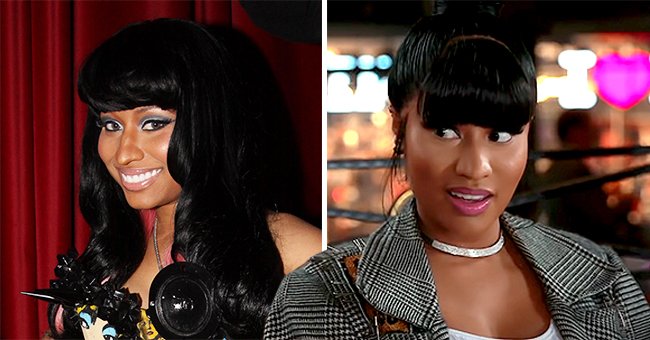 Getty Images | youtube.com/The Tonight Show Starring Jimmy Fallon
Nicki Minaj Once Admitted She Was Fired as a Waitress from Red Lobster — Here's What Happened
Before rising to her great musical heights, Nicki Minaj worked as a waitress in Red Lobster Seafood Restaurant but was fired from the job.
Nicki Minaj is one of the biggest rappers to have ever graced the female rap scene. Since her emergence, she has held her fans with her talent, style, and personality.
However, before stepping out into the limelight, Minaj worked as a waitress at Red Lobster. She made this revelation during her appearance on "The Tonight Show Starring Jimmy Fallon" on June 27.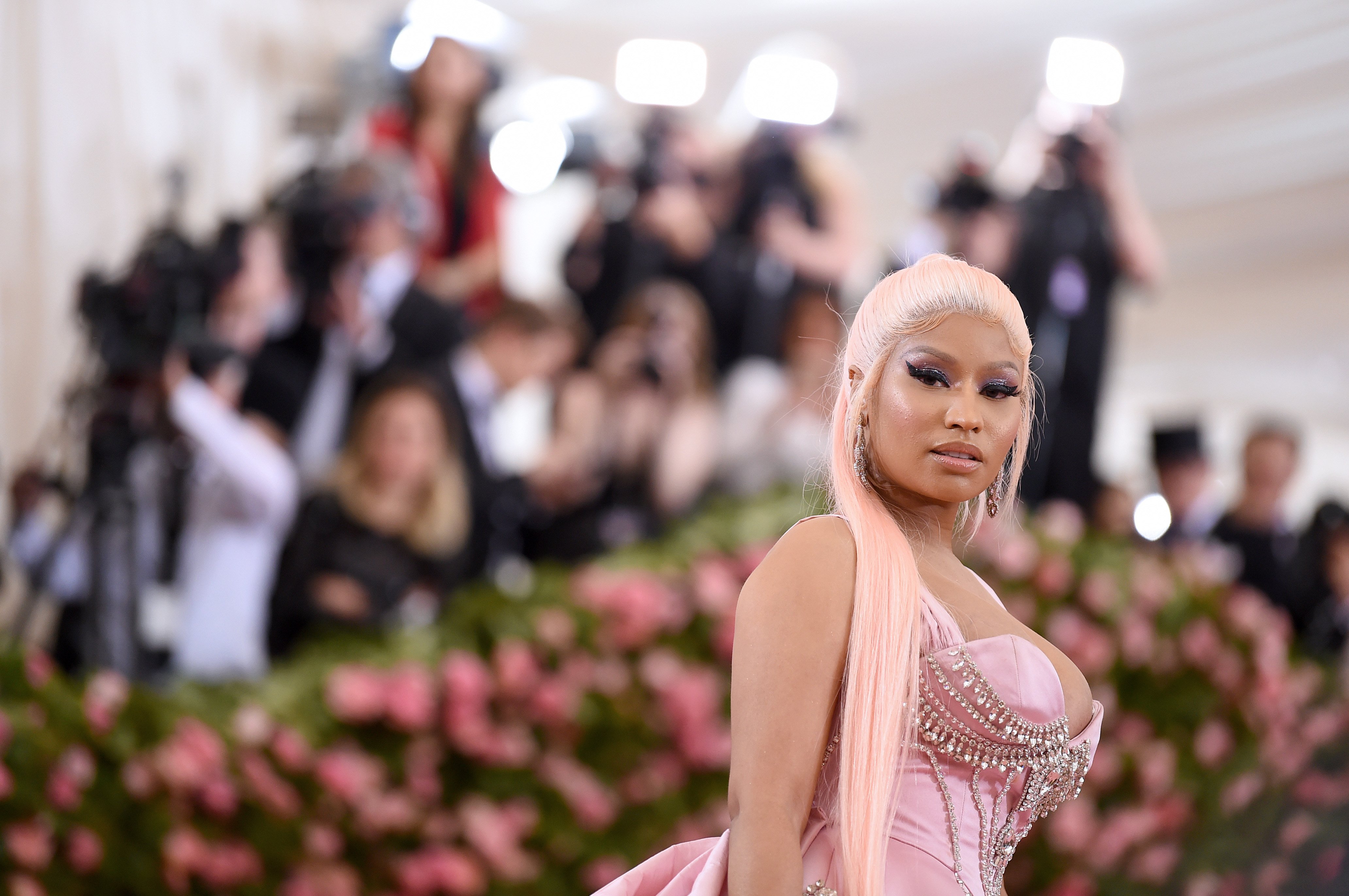 Nicki Minaj at The Met Gala in New York City on May 06, 2019 | Photo: Getty Images
On that episode of the show, Fallon and Minaj went on a dinner date to Red Lobster, where the former had never been before. On their way, Minaj disclosed she had worked at several of its locations and got fired from every one of them.
They went to the dinner date in a pink Hummer limousine and arrived at Red Lobster's location at Times Square. There, Minaj introduced Fallon to some delightful cuisines, including Lobsteritas and Cheddar Bay Biscuits.
She revealed the Lobsterita is her second favorite drink at the restaurant, coming second to the red "Passioncolada." Minaj explained the restaurant no longer had red Alize, meaning she could not have the Passioncolada.
Minaj also gave more insight into the Cheddar Bay biscuits. She said she used to work at Red Lobster and knows about all the food there. According to her, a bunch of African people in the back make the biscuit with their hands.
Minaj revealed why she was fired from Red Lobsters. She chased over a couple who left the restaurant with her pen...
Fallon became obsessed with the biscuits, and Minaj warned him not to ask for another biscuit, saying she would slap him if he does. Later on, the television show host offered the rapper a chance at redemption.
He told her that they should go upstairs to the main restaurant, change into work clothes, and serve some guests, which she agreed to. While waiting on some guests on a few tables, Minaj shared some biscuit etiquette with a customer.
She reprimanded the customer for eating a biscuit with a fork and knife, noting it was too classy for the restaurant. Minaj also chastised Fallon for eating some customer's biscuits.
The rapper also met with some customers who said they were from her native country, Trinidad and Tobago, which pleased her very much.
Earlier on the show, Minaj revealed why she was fired from Red Lobsters. She chased over a couple who left the restaurant with her pen and without tipping her.
She walked to their car and banged on their car window, asking them to give her her tip. Her manager fired her on the spot when she repeatedly flipped at the couple.
At the end of the show, Fallon surprised Minaj by presenting her with a Red Lobster card that allowed her to have free Cheddar Bay biscuits for the rest of her life. He also gave her a basket of biscuits and a pen to replace the one the couple stole.
Minaj moved to New York at five years old from Trinidad and Tobago. She graduated from Manhattan's Fiorello H. LaGuardia High School. It was at the school her passion for performing arts grew.
She rapped with a New York-based quartet, "The Hoodstars," for a while before going solo. Since releasing her first mixtape, "Playtime is Over," in July 2007, Minaj has continually made hits in what has been an inspiring career thus far.
In September 2019, she announced that she was retiring from her music career to have a family. Her announcement came ten years after she released her first album, "Pink Friday," in 2009.
Minaj is married to Kenneth Petty. The couple tied the knot on October 21, 2019, a year after they started dating. The couple welcomed their first child, a son, on September 30, 2020.
Please fill in your e-mail so we can share with you our top stories!