Proud Mom Nicki Minaj Lets Fans Hear Her 2-Month-Old Son's Voice — Listen for a Dose of Cuteness
Grammy-nominated rapper Nicki Minaj has shared something cute with her fans and it made their day extra bright. The new mother let her fans hear a record of her son's cute voice. 
Nicki Minaj is used to sharing her fast-rapping skills online as well as her remarkable music videos of her dancing to hip-hop beats. But her online platform was recently invaded by her two-month-old son. 
Minaj is a proud mother to the little boy, whom she shares with husband Kenneth Petty, 42. Though she has yet to reveal her son's name, she shared on Twitter her son's voice.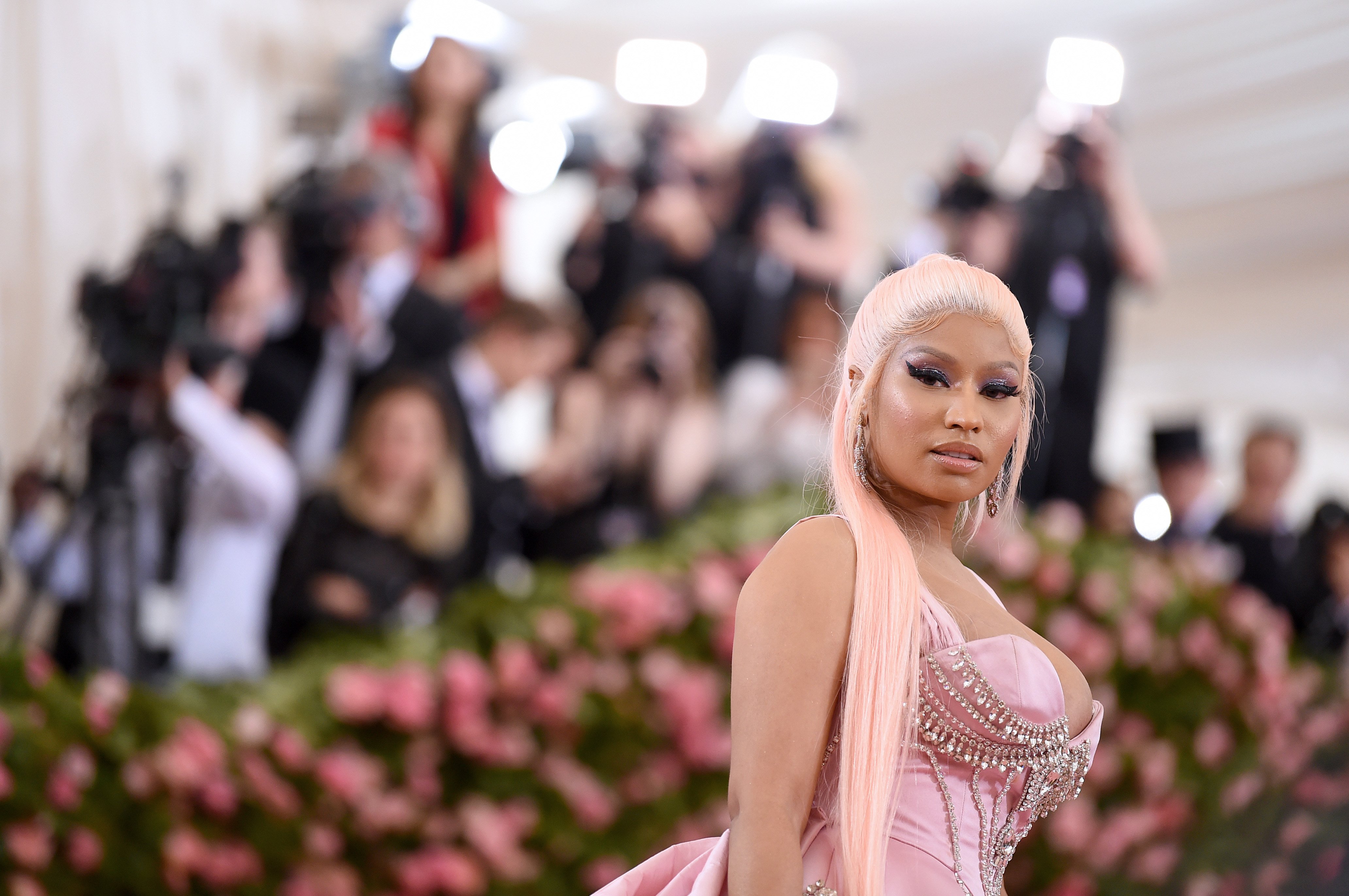 MOTHER-SON TIME
The "Superbass" singer shared a 27-second voice recording of her son on November 28. The adorable newborn can be heard softly cooing in the recorded clip. 
Minaj, who sounded like she was playing with her baby, encouraged the latter to say something. The infant kept cooing in the background as Minaj laughed on the side. She said:
"Aww, you said hi to the Barbz? Good boy."
Many fans' hearts melted when they heard Minaj's baby murmuring softly. A lot of Twitter users agreed and wrote under the "Bang Bang" singer's post that her baby sounded cute.
Some fans noted that they cried as they listened to the little boy's soft cooing, while others posted crying GIFs and more crying emojis. One fan wrote:
"STOP my heart can't take this cuteness."
November 28, 2020
A BED FOR HER "LIDDO BOY"
Minaj and Petty welcomed their charming little boy on September 30 in Los Angeles. The rap icon, who is of Trinidad and Tobago descent, later raved about her son and the joys of motherhood. 
Motherhood has changed her perspective in life. Minaj expressed that she is grateful for and madly in love with her son, her favorite "liddo boy" in the world. 
She earlier shared to her fans, whom she calls "Barbz" short for "Barbie," that her little son would sleep on her chest, making the rapper his personal little bed.
STOP my heart can't take this cuteness pic.twitter.com/S9TQRAMtuS

— ok? (@IiIsexythug) November 28, 2020
A HANDS-ON MOTHER
As she relishes her time with her son, Minaj revealed on Twitter that she had not hired a nanny. For her, getting help is a "difficult decision" to make.
Fans wondered why she didn't get one like most celebrities would do. Some fans, however, understand the hip hop star's decision, considering that the baby is her first child and she is extra protective of him.
The rapper's fans are delighted to see Minaj relishing her special moments with her son. Amid the nanny concerns, the "Anaconda" singer expressed that she could not wait for her son to meet her "Barbz."
Minaj has slowly opened up to social media about her life as a mother. Besides sharing her son's cooing sounds, the rapper earlier delighted her fans with a cute snap of her little boy's foot.
She shared the picture on Instagram in celebration of her and Petty's first wedding anniversary. The snap earned over a million likes and fans went into a frenzy looking at their baby's tiny foot.