Fans Remind Simone Biles to Social Distance While She Was Drinking in Black Top & Ripped Jeans
All work and no play seemed to make popular gymnast Simon Biles dull, so she hit the bar for a fun-time with girlfriend Brittani Powe while ignoring the COVID-19 restrictions.
On November 12, Simon Biles took to Instagram to share a lovely photo of herself and her friend, Brittani Powe, as they enjoyed time together at a colorful bar spot. The star wrote in the caption:
"But first, Tequila!."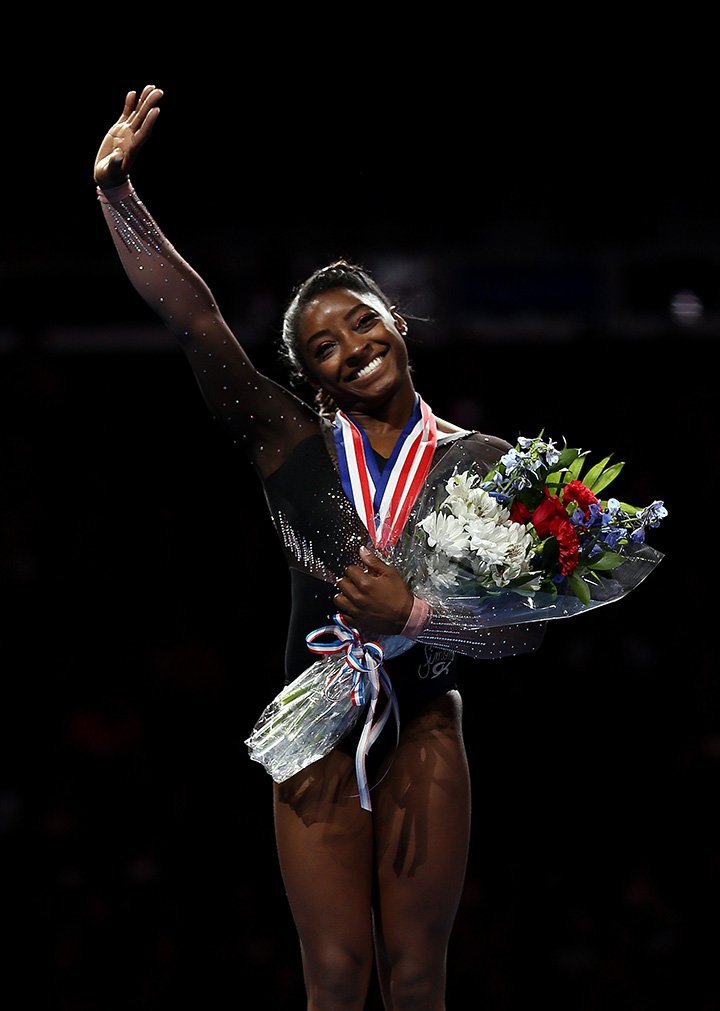 The post, which attracted over 80k likes, revealed Biles with a wide smile while holding on to her pale-skinned friend, Powe, as they posed.
A certain fan 
commented:
"But first, social distance."
The fan's comment wasn't the only reminder that Biles wasn't adhering to the COVID-19 guidelines as another fan exclaimed, "but first, COVID 19."
While other followers gushed over her post with smileys and positive comments, others felt the hangout move was irresponsible as everyone was supposed to stay home and safe.
The lovebirds, who made their relationship official in August, have consistently made followers gush...
With a background that showed some colored chairs, a Christmas tree, and a multi-colored wall, Biles rocked a pair of ripped jeans and a black top with a black belt to cap the look.

The celebrity seemed to be twinning with Powe, who wore a matching outfit with Biles, raising her glass happily. The duo, who were in high spirits, continued the black streak with the black straws in their cups.
Following the girls' night out, the COVID-19 police, noticing Biles' many unmasked group interactions, quickly called her out as the U.S death tolls for COVID-19 keeps getting higher.

Well-known for her talent, the 23-year-old has grown comfortable with being in the spotlight, and she has no qualms sharing more about her life outside gymnastics on social media.
Aside from career-implied pictures, she usually posts poolside photos with friends and her boyfriend, Jonathan Owens, a National Football League player for the Houston Texans.
After Owens got promoted from the team's practice squad, it called for celebration as his proud girlfriend Biles took to Instagram to show off her partner's new career update.
The gymnast is also making a name for herself in the industry as she had earlier graced the cover  of Vogue in a Bottega Venetta bodysuit in August 2020.
The lovebirds, who made their relationship official in August, have consistently made followers gush and seem to show each other unlimited support always.