Simone Biles Proves She's a Big Fan of NFL Star Boyfriend Jonathan Owens as She Cheered for Him
Wearing a jersey with her boyfriend, Jonathan Owens' name on it, Simone Biles cheered him on as his NFL team, the Houston Texans played against the Jacksonville Jaguars on October 11. 
It is no secret that Simone Biles adores her boyfriend Jonathan Owens. She has made her feelings known ever since she and the NFL player went public with their relationship in August. 
In many ways, the young couple is perfect for each other. Date nights are fun, sure, but Biles makes sure she is there for her man all the way and she proved it with a recent Instagram update.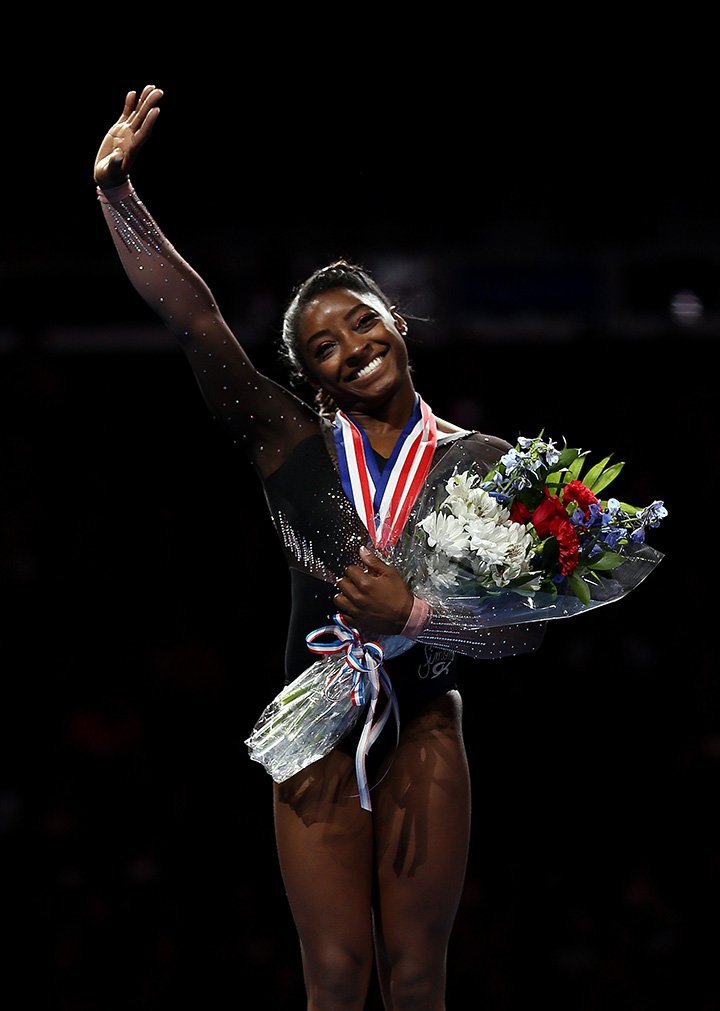 HER MAN'S BIGGEST CHEERLEADER
Dressed in a pair of ripped jeans and a jersey bearing her boyfriend's name, Biles cheered on as the Houston Texans, Owen's team, took on the Jacksonville Jaguars on the field. 
Biles donned a pair of white sneakers with the sporty outfit. A black sun hat gave a chic vibe to her look. She must have been overjoyed when her man's team won the game that day. 
JONATHAN FELT LOVED
In the comments section, a happy Owens gushed over his biggest cheerleader and confessed his love for her. Fans love how Biles supports her man and he is grateful for it. These lovebirds are the cutest!
Before the lovebirds got together, Biles was in a relationship with Stacey Ervin Jr.

HIS CAREER
Owens is a safety for the Houston Texans. He was drafted in the NFL in 2018 when he signed with the Arizona Cardinals. Unfortunately, he got a knee injury that year, and a year later, he was released from the team.
In September 2019, he was signed into the practice squad by the Houston Texans and he has been playing for them ever since. The St. Louis native was grateful to have been resigned to the team. 
SIMONE'S ROMANTIC LIFE
None of them have shared when they first met and hit it off, but Biles has been liking Owens' Instagram posts since the end of 2019. Fans had been speculating their romance ever since she paid a birthday tribute to him even before they went Instagram official. 
Before the lovebirds got together, Biles was in a relationship with Stacey Ervin Jr. They had been together for three years before the gymnast revealed that they called it quits in early March this year.
BITTER EXES
In an interview with Vogue, Biles did say that it was hard to be young and end a relationship that long, but it did not take them long to find love somewhere else. And then came the shading. 
After Biles shared a snap with Owens, Ervin left a flirty comment on a blonde's Instagram photo with fire and kiss emojis. When a fan said that he moved on quickly, he took an aim at Biles and said that he found someone better.