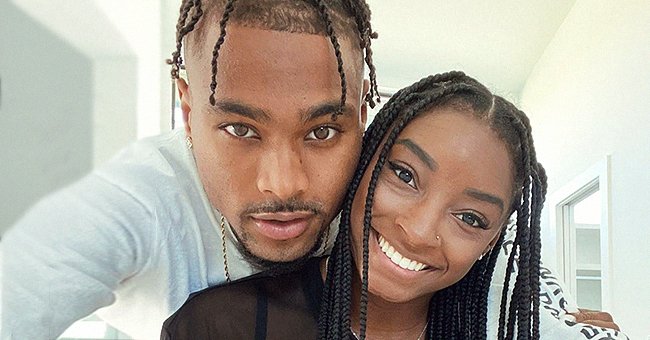 Instagram/simonebiles
Meet Simone Biles' New Boyfriend Jonathan Owens – inside His Life and Career as an NFL Player
The Olympic gymnast finally decided to tell the world she has a new boyfriend through a post on her Instagram. The news came just a few months after she revealed she had officially ended a three-year relationship.
Love has recently been in the headlines of the sports world, as 23-year-old Olympic gold medal gymnast, Simone Biles, posted on her Instagram a series of photos showing off her new boyfriend, 25-year-old NFL Houston Texans player, Jonathan Owens.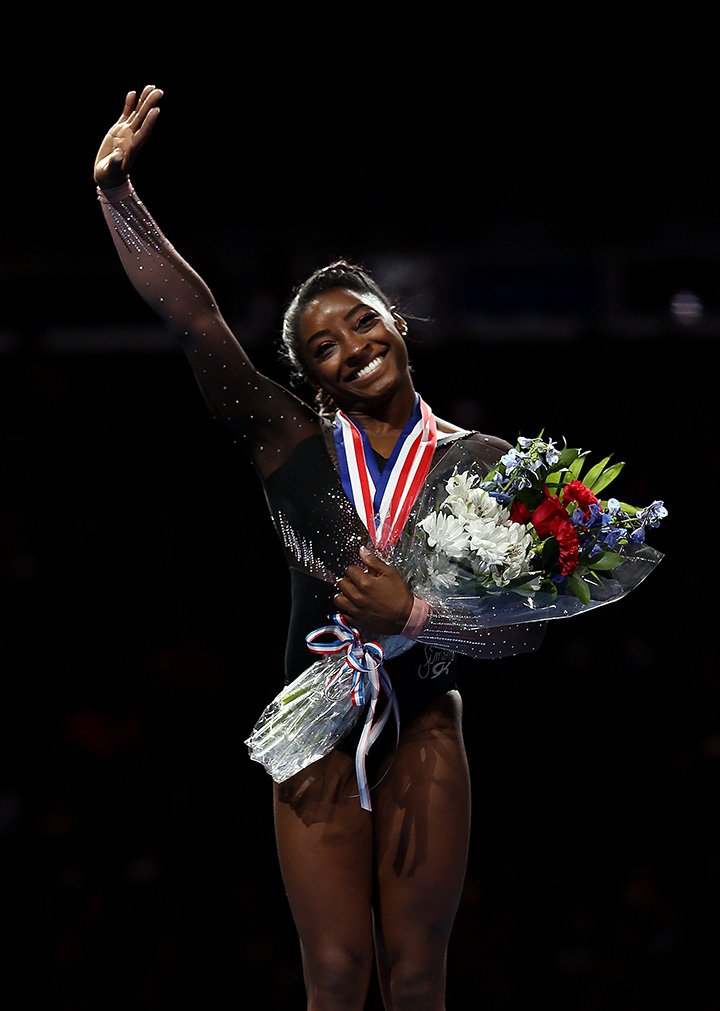 Simone Biles at the 2019 U.S. Gymnastics Championships at the Sprint Center on August 11, 2019 in Kansas City, Missouri. I Image: Getty Images.
While they both look very cute together in the pictures, the post made every fan wonder who this guy really was. Owens first played in the NFL in 2018 with Arizona Cardinals, and after being released because of a knee injury he signed with the Houston Texans last September.
Though the football player is not very active posting on his social media, we know he is from Missouri, where he played college football, and that he is very close to his mother and sister. He also is a dog lover and has a special account for his dog, Zeus, just like his new girlfriend.
NEW LOVE
The couple looks happy and all smiles in the pictures that Biles has recently posted. In the photos, the four-time gold medalist appears smiling while Owens hugs her from the back. Though it is not clear how the two lovebirds met each other, they have been sharing likes through their Instagram since November last year.
They are both living in Texas since Biles has been training at the World Champions Center in Spring. She finally went back to training in May with the focus of competing in the Olympic Games next year, which was rescheduled due to the coronavirus pandemic.
BREAK UP
Biles and Owens' news came a few weeks after she revealed in an interview in July, that in March she officially ended a three-year relationship with former boyfriend, gymnast Stacey Ervin, Jr.
Around the time of Owens' birthday, at the end of July, she posted several love-filled messages to her new love.
In the interview, she confessed that it was hard having to end a long relationship while being so young, but she felt it was the right thing to do. Fortunately, she soon found love again in the Houston Texans' number 36.
UPCOMING GAMES
Since resuming her training three months ago, Biles explained how she and other fellow gymnasts have been dealing with training amid the pandemic.
She said that they all have to be aware of the healthy measures required to lower the risk of getting the virus, and that includes taking the time to clean their equipment.
She also confessed that everything is different but she keeps training herself, hoping that she will be able to be in the Olympics in the summer of 2021.
Please fill in your e-mail so we can share with you our top stories!