Nelly's Girlfriend Shantel Jackson Is in the Holiday Mood Showing off Her Huge Christmas Tree
"Dancing With The Stars" contestant Nelly's girlfriend, Shantel Jackson, showed off her two-floor-sized Christmas tree in a new picture post on her Instagram page. 
Shantel Jackson, the longtime girlfriend of rapper Nelly, showed her Instagram fans a glimpse of her Christmas preparations with a recent post she made. 
She shared a video of her two-floor-sized Christmas tree complete with beautiful white flowers and Christmas lights. The video also showed a glimpse of the decorations in her home.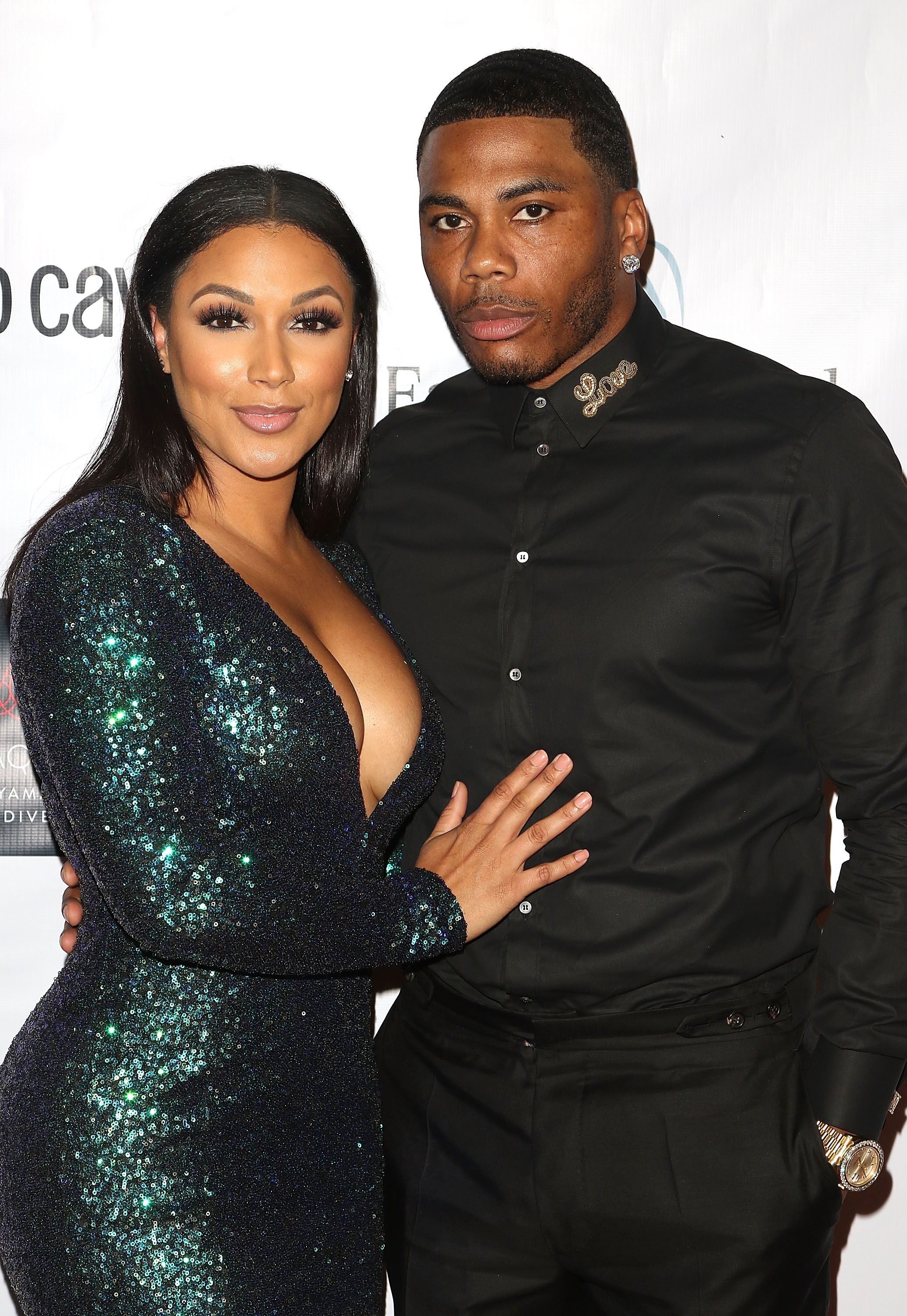 The staircase behind her had lights on its railings, while the giant door at the home entrance had big flowers behind it. Playing in the video's background was the famous Christmas song by Andy Williams, "It's The Most Wonderful Time of The Year." 
The video ended with Jackson smiling as she played with her black puppy. She wore a white long-sleeved top and sat on a white sofa with her pup. Jackson captioned the post: 
"The most wonder [sic] time of the year! ?✨ #happyholidays."
Her fans were awed by the decorations and lauded them with their likes and comments. One fan said the decorations were beautiful, while another fan expressed love for the Christmas tree. 
Some other fans gushed over Jackson's beauty, with one fan saying she looked gorgeous, while another fan commented with multiple love eye emojis. 
The rapper noted that he would like to die married than have a failed marriage.
Nelly and Jackson have been dating since 2014. Due to their having been together for such a long time, many of their fans have wondered when they would tie the knot. 
Some fans thought the time was near when Jackson tried on a massive $200,000 engagement ring during an episode of E!'s "The Platinum Life" where she went shopping with her friend, Nazanin Mandi, and tried the ring. 
Jackson also noted she would love to get married to Nelly and have kids with him but would want to get married before getting pregnant. 
While speaking on the marriage topic, Nelly said he takes it very seriously, adding that he would do it only once. The rapper noted that he would like to die married than have a failed marriage. He added that he would tie the knot if and when it happens. 
The rapper spoke to ET about what makes Jackson stand out from the rest and said she is a very supportive person. He also added that they are good with each other because they were friends before they started dating. 
While it is unclear as to when Nelly and Jackson would tie the knot, fans would be pleased that their love is intact and that they remain the power couple that they are.