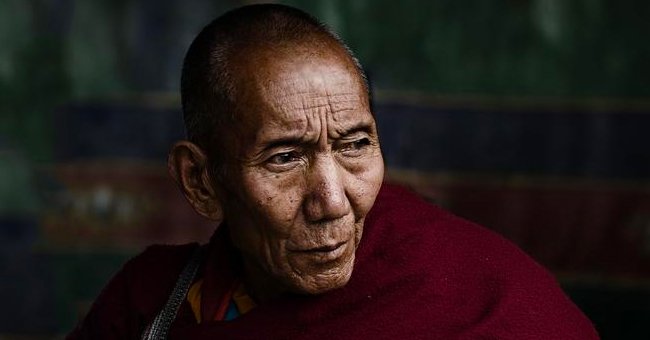 pixy.org
Daily Joke: A Monk Had Taken a Vow of Silence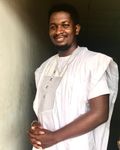 Today's #jokeoftheday is about a monk who had taken a vow of silence and could only say two words annually. He always managed to put it to good use until something happened.
A monk decided to take his religious belief to the next level and took a vow of silence to uphold his faith. He could only speak two words a year and was okay with it. At the end of the first year at the monastery, he met with the head abbot.
He finally let out his two words telling the abbot, "better food." The message was concise and clear and well-received by the abbot. By the next year, a new chef was employed, and the menu was redesigned.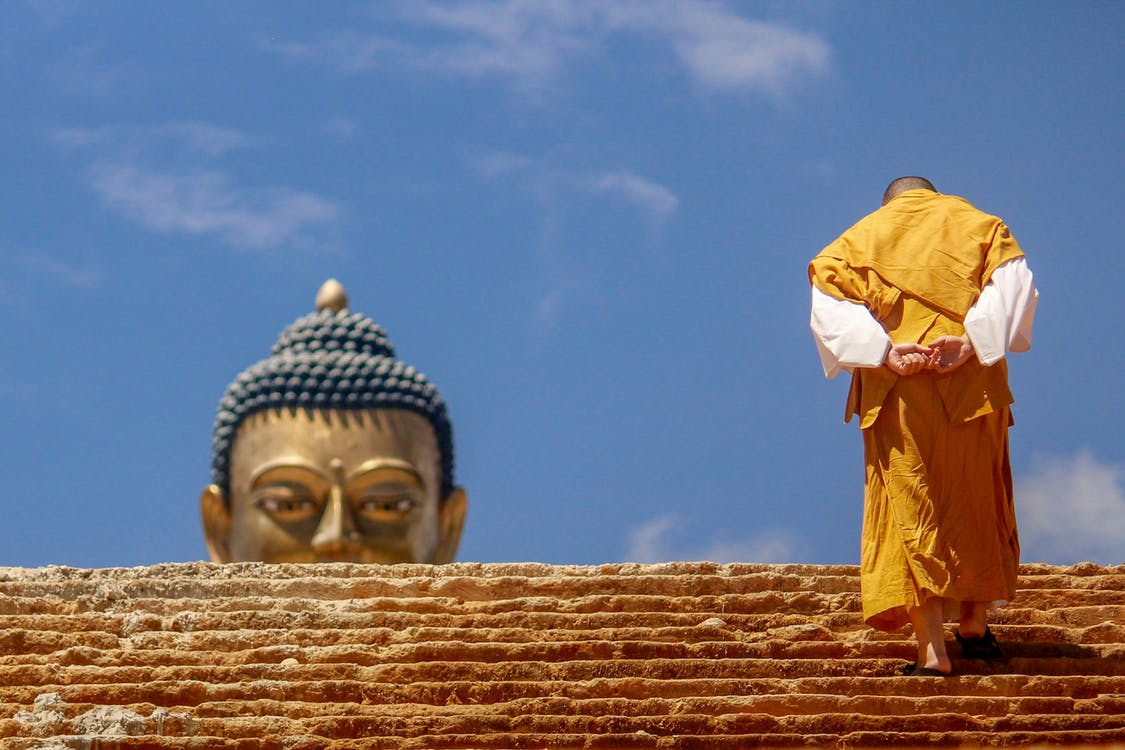 A photo of a monk walking up the stairs. | Photo: Pexels
The monastery improved the quality of the food, and everything was great and at peace. At least that was until the end of the year. Again, the monk had his usual meeting with the abbot and said his two words for the year.
This time he said, "Warmer blankets." The abbot immediately got the message and proceeded to do the needful. He bought new blankets for the monk, and all was good for that year.
The third year went by peacefully until the end, when the monk met with the abbot for a meeting. To the abbot's surprise, the monk said, "I quit." The abbot then angrily replied:
"Well, good! All you've done since you got here is complain."
Another hilarious joke is about an old married couple who had been together for 50 years that regularly sat on the couch in their home. One day, they sitting and enjoying some alone time when the wife said:
"Dear, do you remember how you used to sit close to me?"
The husband grumbled quietly and then moved over to sit close to his wife. The wife enjoyed the moment for a while before another request came to her mind.
She cleared her throat and asked if he remembered the times he used to hold her tight while they sat on the couch. The man quietly obliged. He reached over and held her closely, making her blush sweetly.
However, the wife didn't seem satisfied and went on again about something that she missed from their past. She asked, "Do you remember how you used to hug me and kiss me and nibble on my ear?"
In that instant, her husband hurriedly stood up and walked out of the living room. Startled by his response, the wife asked him where he was going, and he said, "Well, I have to get my teeth."
What do you think of these jokes? If you enjoyed them, click here to read a funny one about two elderly women staying at a hotel who met an interesting and quiet old gentleman.
Please fill in your e-mail so we can share with you our top stories!