Daily Joke: Two Elderly Widows Were Staying at a Hotel
Today's #jokeoftheday is about two elderly widows who were relaxing at a hotel during a vacation and stumbled on a fine senior gentleman that piqued their interest. 
With old age sometimes comes a lack of interest in the other opposite gender. However, for these two elderly women named Sally and Esther, the reverse for the case. They were widows and seemed ready to get back into the dating game.
After saving up a lot of money, the good friends decided to take a trip away from their city and lodge in a luxurious hotel where they could indeed be alone. Esther and Sally were having the best time until they noticed the newest arrival on their floor.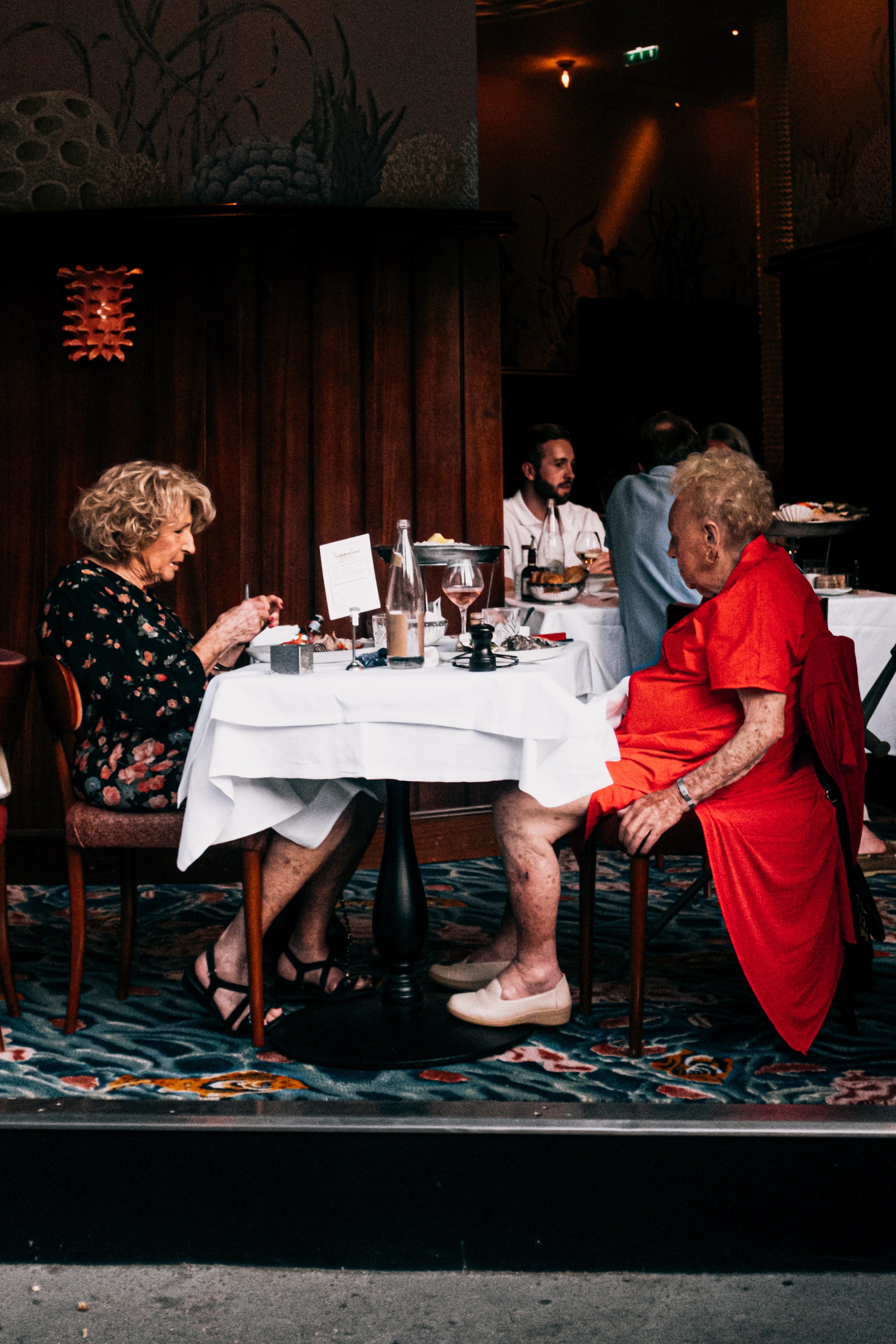 A fine-looking gentleman lodged in the hotel, and he immediately caught their attention. He kept to himself all the time and looked so easy going. As expected, the women immediately got interested in him. Esther said to her friend:
"Sally, you know I'm shy. Why don't you go over to him at the pool and find out a little bit about him? He looks so lonely."
Sally agreed to the challenge, and later that day, walked up to the gentleman when she spotted him at the pool all by himself. She cleared her throat before excitedly saying to him:
"Excuse me, mister. I hope I'm not prying, but my friend and I were wondering why you looked so lonely."
To her surprise, the gentleman admitted that he was indeed lonely as he just got released from prison after serving a 20-year sentence. She was shocked and asked what his offense was. The man said he killed his third wife. 
A curious Sally asked him what happened to his second wife, and the man answered, saying he shot her. She again inquired about his first wife, and he responded, saying they had a fight and she fell off a tall building.
Sally was lost for words. She looked at the man quietly for some seconds before turning to her friend, who was seated at the other side of the pool with an eager look, before saying, "Yoo-hoo, Esther, he's single!" 
Another hilarious joke tells the story of three elderly men who sat around and chatted about their dreams. The youngest of them, an 80-year-old, told his friends that the best thing that could happen to him was to have a good pee.
He wished he could pee straight for 20 minutes without feeling any pain. The next man, an 85-year-old, revealed that his dream was to have a good bowel movement. He confessed that despite taking several laxatives, nothing works for him.
Finally, the 90-year-old man spoke. He said that he envied none of his friends' wishes because he takes a pee every morning by 6:00 am and has a great bowel movement by 6:30 am.
However, he desired to be able to wake up before 7:00 am. Did you enjoy these jokes? Click here to enjoy a similar and funny joke about an old married couple sitting on the couch.