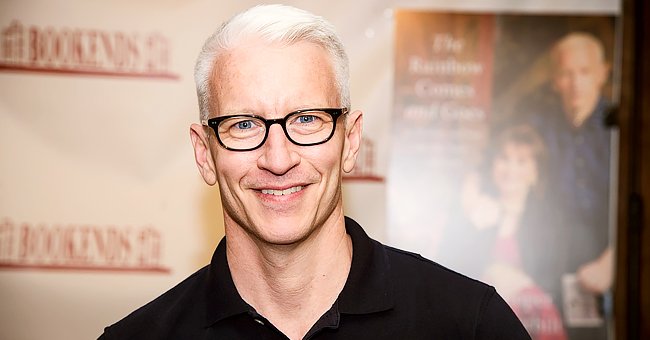 Getty Images
Watch Anderson Cooper's 7-Month-Old Son Wyatt as He Made a Sweet Appearance during CNN Special
Anderson Cooper's seven-month-old son Wyatt Morgan warmed the hearts of viewers after making a sweet appearance during CNN Heroes, leaving Kelly Ripa gushing.
Anderson Cooper's toddler produced one of the cute moments on Sunday during "CNN Heroes: An All-Star Tribute" hosted by Cooper and his longtime friend, ABC TV host Kelly Ripa.
During the broadcast, which was shared on CNN Heroes Twitter page, seven-month-old Wyatt made a cute virtual appearance, which sent the 50-year-old show host into baby-crush mode.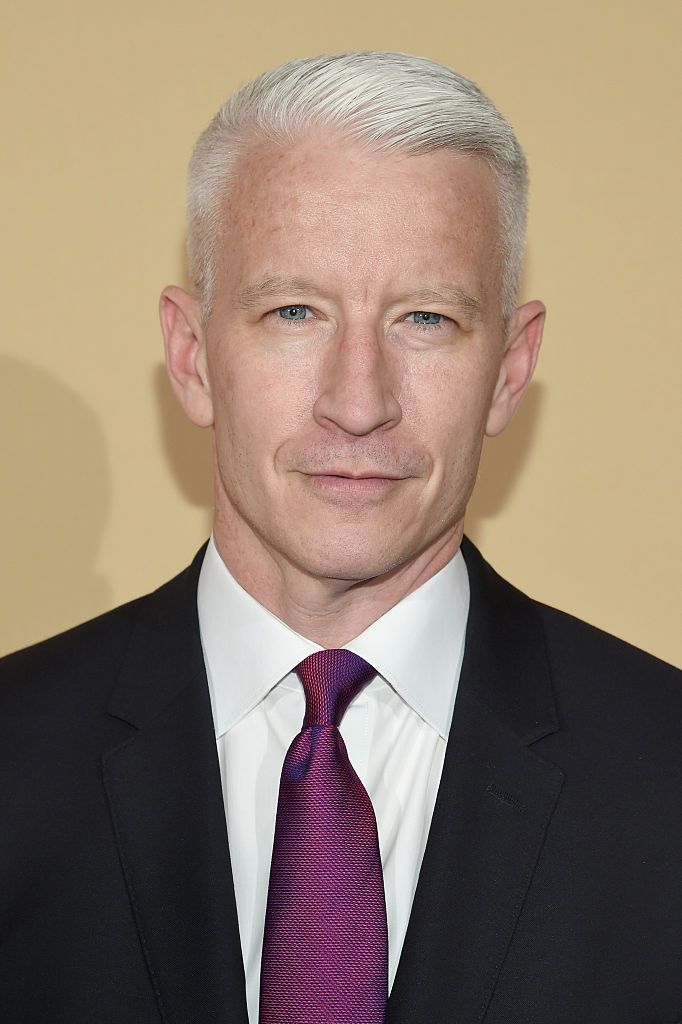 Anderson Cooper at the CNN Heroes 2015 - Red Carpet ceremony at American Museum of Natural History on November 17, 2015 | Photo: Getty Images
Wyatt appeared on a screen behind his TV personality father, Cooper, and his father's old pal, Ripa, wearing a shirt reading, "CNN HEROES, " which left Ripa gushing on the baby's cuteness.
The 50-year-old told Cooper that Wyatt is gorgeous and watching him become a dad was her favorite thing of the year. Cooper, on his part, could not stop soaking on the cuteness of his little son.
On her part, Ripa revealed that Wyatt is the only good thing that happened this year from her perspective, and he had given her a reason to wake up in the morning. Ripa reportedly said that she has decided that she is Wyatt's grandma, in place of Cooper's late mother, Gloria Vanderbilt.
Baby Wyatt was recently named People's Cutest Baby Alive.
The CNN star surprised fans when he announced that he had welcomed his son Wyatt back in late April via a surrogate mother. He revealed that he planned to co-parent his son with his ex-boyfriend, Benjamin Maisani.
Cooper said that even though he is no longer with the nightclub owner, he still considered him family and wants him to be family with his then-newborn as well; fans applauded him for his decision.
Speaking of his fatherhood experience, Cooper said he found it astonishing to think that the toddler is going to depend on him and also belongs to him. The new dad said he had always dreamt of having his own child.
Cooper said his son Wyatt's birth brought him much relief in the midst of pain and grief following the loss of his mother, Vanderbilt, last June. And also, Wyatt's birth brought so much joy in what can be termed a tumultous year.
Just like his father, the toddler has started achieving milestones. Baby Wyatt was recently named People's Cutest Baby Alive after taking the title from Andy Cohen's son Benjamin Allen who was crowned in 2019.
Please fill in your e-mail so we can share with you our top stories!