20 of the Best Christmas Gift Ideas for Children of Any Age — Check Out This Incredible List
The holidays buzz with excitement ahead of Christmas as people plan for the much-anticipated day. As it's the most magical time for kids, we put together 20 great gift ideas for young children.
Finding the perfect gift can be tricky, especially for young children. However, the following twenty Christmas gift ideas are sure winners for kids with various interests, from the, tried and tested to the new.
Additionally, all the hottest toys listed are designed for fun and serve an educational purpose, encouraging youngsters to follow and develop skills they naturally find interesting.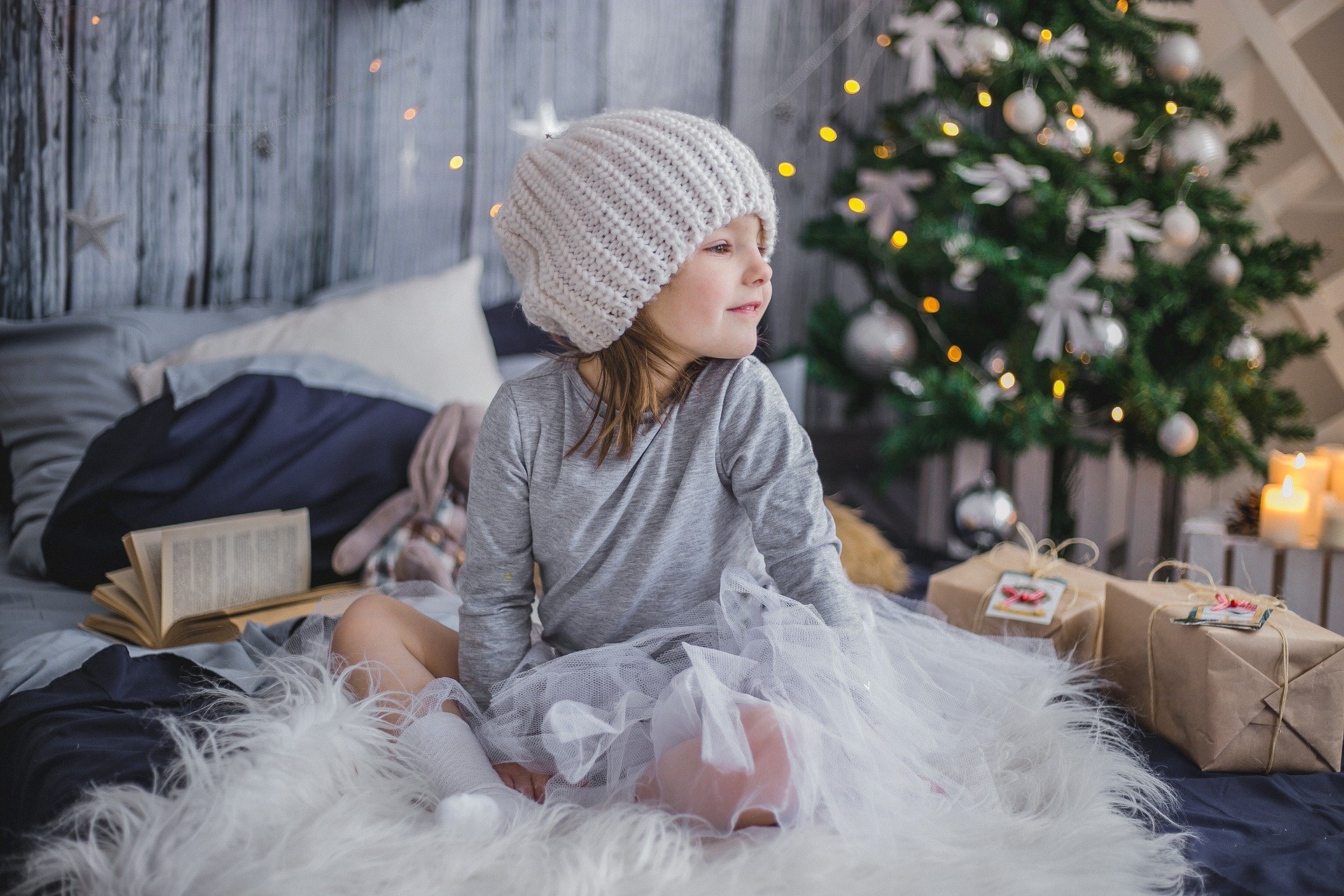 1. THE TALKING COOKIE JAR
The Learning Journey Counting Cookie Jar comes in inviting red, and it contains ten "cookies" that help your tot get a good start in math. With a funny voice set in two play modes, it is suitable for children up to the age of 2. 
2. THE BALL PIT
Bringing safe child's play indoors, the setup pops up into a play tent, two tunnels, and a ball pit. Even though the balls are purchased separately, the entire playground can be folded up into a carrying case and stored after use.
Something for the toddlers (and your wallet) will enjoy! This 3pc ball pit is under $30!https://t.co/yYkEplku6p

— Prime Deals (@PrimeDealsDaily) December 8, 2020
3. INDOOR BOWLING
For sporty tots, an indoor bowling set can provide hours of fun. The ball and pins are made of rubber to avoid injury or a never-ending cacophony of noise, and it comes with a set-up template and a clear carry case.
4. COOKIE PLAYSET
For kids who like helping mom in the kitchen, the Slice & Bake Christmas Cookie Play Set will make a great gift this holiday season. Complete with an oven mitten, dough, and a baking tray, kids can have hours of fun.
Slice & Bake Christmas Cookie Play Set Play Food
Slice and bake a dozen wooden cookies, then decorate them for Christmas!https://t.co/IpRh1JBxGr#christmascookies #LetsPlay #christmasgifts #AyCarambaBooks #childrensbooks #toys pic.twitter.com/5alf2OPcCJ

— ¡AyCaramba! Books (@AyCaramba15) December 10, 2019
5. KIDS APRON
Whether whipping up cookies with their own playset or helping in the kitchen, kids can do so in style with their own Minted apron. They come in a variety of patterns to suit individual tastes.
6. THE AWESOME BOOK
National Geographic brought out a brain-stimulating book called "5,000 Awesome Facts (About Everything!)," and with "eye candy" to keep children's attention, it's a sure winner for the enquiring mind.
5,000 Awesome Facts (About Everything!) (National Geographic Kids) https://t.co/23NznLpzJQ (via Amazon) pic.twitter.com/rnIoCDIpPa

— ScienceProjects4Kids (@SciProject4Kids) November 22, 2020
7. MAGICAL SUITCASE
The Spectacular Magic Suitcase contains 100 tricks kids would find it easy to learn. It also comes with a wand, a magic hat, and other props to keep kids in their magical wonderland for hours.
8. SCOOTING FUN
The Razor A Kick Scooter is still popular among kids, and it helps with coordination and balance. However, it is recommended that children under the age of eight use it under adult supervision. 
Razor A Kick Scooter

-Top quality aluminum construction of the Razor A kick scooter is lightweight yet durable

-Features our original folding mechanism for quick and easy carry, transport and storage between rides#Razor #Kick #Scooter pic.twitter.com/46fTzlMmqL

— ximim (@ximimGlobal) May 1, 2020
9. BEGINNER MICROSCOPE KIT
For curious children, the AmScope Beginner Microscope Kit will be more of a toy than an educational tool. The kit features a compound microscope with 52 accessories, and it's a great introduction to the sciences.
10. SCIENCE EXPERIMENTS KIT
Everyone in the family is bound to have fun with the Volcanic Eruption & Lava Lab Science Experiments Kit. Children can create their own volcanos, complete with crystal deposits, mineral pools that fizz, and more.
DOUBLE DISCOUNT
33% PRICE DROP + COUPON
Volcanic Eruption & Lava Lab Science Experiments Kit#AD https://t.co/lWfbOPjplc pic.twitter.com/8cAJP25znr

— Moms Got Deals (@moms_deals) August 3, 2020
11. THE INDOOR BOOMERANG
The original needs a fair amount of outdoor space to enjoy, but the Wicked WKIND-Y boomerang is made for indoor play. Requiring only a maximum of 19 feet, the specially engineered toy is safe and made of foam.
12. A DREAM TENT
Let a child's imagination take flight in the Peppa Pig dream tent. It comes with a comfortable inflatable mattress and twinkling lights, and it can be packed away for easy storage when not used.
Amazon : Princess Castle Kids Play Tent With Star LED Lights, Large, Pink Just $29.99 (Reg : $34.99) https://t.co/zqfV58gn1q pic.twitter.com/6yuqlO4ukv

— DealsFinders.blog (@deals_finders) February 14, 2018
13. THE CHILD-FRIENDLY TABLET
Side-stepping the need for online parental control, the Pepple Gear Mickey & Friends Kids' tablet is the ideal gift for little technology lovers. It comes pre-loaded with more than 500 games, books, and learning apps.
14. TANDEM SLED
In line with the Christmas theme, the tandem sled can provide hours of fun in the snow for children and adults alike. Durably made, it even comes with Christmas colored seats. 
15. NUZZY LUVS PLUSH PETS
Give a young animal lover a taste of Nuzzy Luvs' interactive pets. Including a monkey, giraffe, and a unicorn, there are eight pets to choose from, and they make the cutest noises to communicate their feelings.
16. THE 3-D PLAY CARPET
Designed by a mom who works as an architect, the 3-D play carpet offers five different designs such as a farm, playhouse, and mini-city children can play on. They are also available in four different sizes. 
Check out this 3-D Play carpet! Super fun for the kids pic.twitter.com/WNxo5kdRd0

— Zen Carpet Cleaning (@ZenCarpetClean) April 10, 2016
17. THE CODING ROBOT
Botley, the coding robot, has a big personality and introduces children to program coding. The screen-free robot helps children code in up to 150 steps, which they can use to make Botley move in different ways.
18. A WHIMSICAL RINGS BOX
Children that like dressing up will love a box of whimsical rings. Filled with colorful rings in various designs that are adjustable, they can fit whimsical fingers of different sizes.
19. BLOOMING DOLLS
The Skyrocket Rainbow Sparkle Surprise consists of various adorable dolls that have massive heads of hair that grow when they are watered. They come in cute flower pots that can be repurposed.
20. THE ZOOB BUILDERZ KIT
The ZOOB Mind-Building 500 piece Modeling System can create just about anything a youngster's mind can dream up. The kit includes joints, axels, and gears that snap together for hours of creating.
This special note is behind a life-changing Christmas surprise for one little boy. He got this gift from family outside Lancaster - part of a video that's gone viral. Meet Carter & family at 11 on @wsyx6 pic.twitter.com/Xkd1jopp5b

— Haley Nelson (@HaleyWSYX6) December 27, 2018
While children dream of the presents that await them under the Christmas tree, one 11-year-old boy had a holiday wish that couldn't be wrapped, and it came true.
For an unforgettable Christmas, Carter received a gift that left him in tears with gratitude when the Kiphart family gave him a note saying they've adopted him, making him an official part of their family.