'The Masked Singer' Judge Robin Thicke Reminisces about Late Father after the Birth of His Son
Robin Thicke remembers his late father in a touching tribute on Instagram to honor the 4 anniversary of his passing, two days after his son was born. 
"The Masked Singer" judge Robin Thicke shared a touching post to honor his late father's death, alongside a photo of himself and his newborn baby who was born this December. 
Thicke's father Alan Thicke passed away 4 years ago on December 13th, 2016. He shared a moving message on his Instagram sharing that he misses his dad every day. 
The memorial message is alongside a photo of Thicke and his newborn baby, Luca, laying on a bed both fast asleep and looking cozy and warm snuggled under blankets. 
In the caption, Thicke shares that he feels his father's love every time he kisses his own children in the same way his dad had kissed him, on the head. He opened up in the post and shared that he was crying while writing the post as he wrote, 
 "I'm crying a little right now. Partly because I'm sad you're not here, but mostly because I'm happy that I had you to love me, guide me, and show me the way."
Alan Thicke passed away from a heart attack while playing hockey with his youngest son, Carter. He had been 69 years old when he had died in Burbank, California. 
Alan was best known for his starring role in "Growing pains" as psychiatrist Dr. Jason Seaver. He also had his own comedic talk show during the early 80s called "The Alan Thicke Show". 
April Love and Thicke recently welcomed their third child, Luca Patrick on December, 11 this year.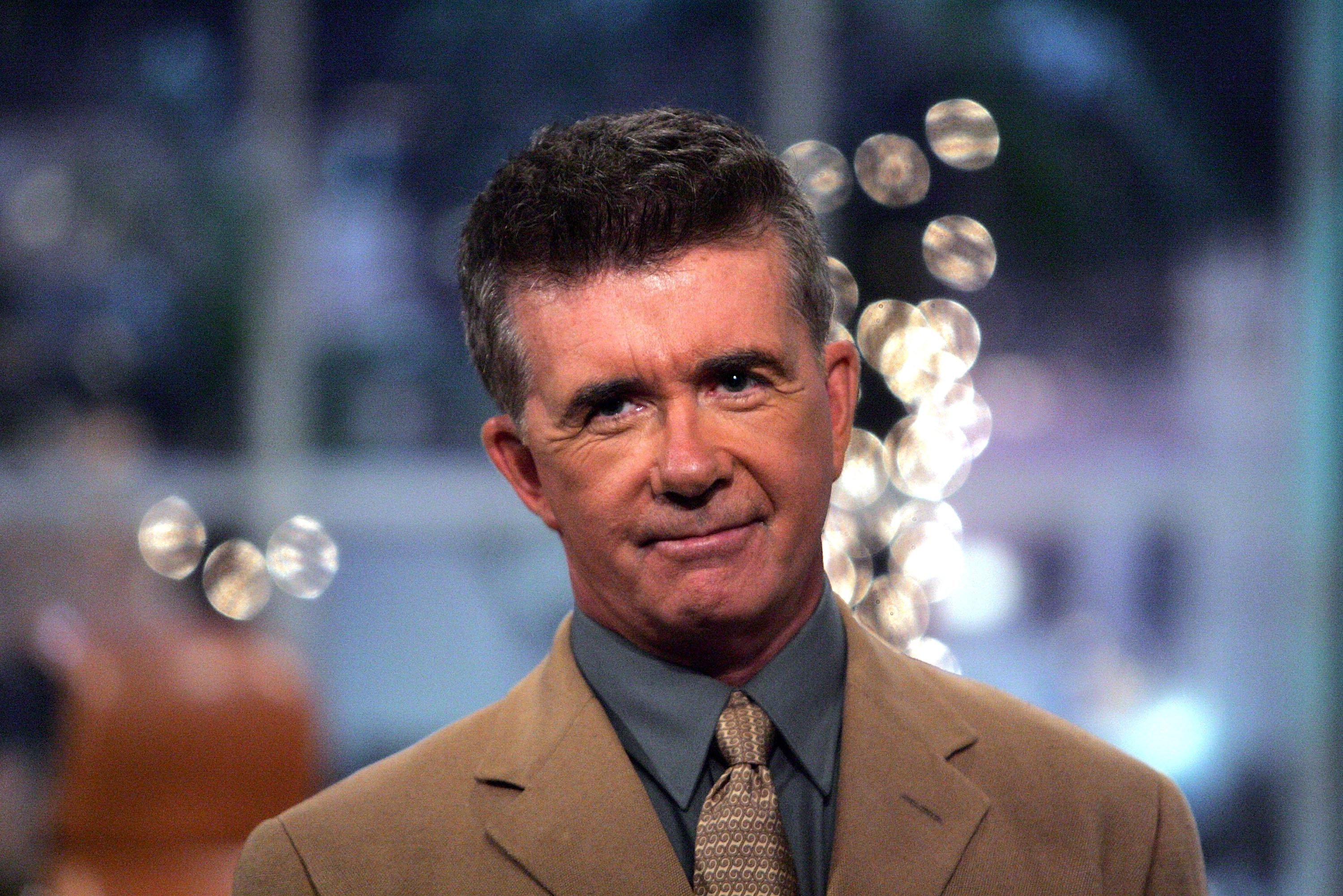 The "Blurred Lines" singer has shared that fatherhood made him feel closer to his dad saying too that he thrived in being a parent and hoped to be a dad just like his father was. 
There is no doubting the Alan is so terribly missed and loved by his son, and it is very evident in Thick's most recent post to honor his dad and to share a photo of his son, Luca Patrick. Thicke has said this about his father, 
 "He is loved and missed, and I'm trying to be the kind of dad that he was."
Thicke has 4 children. He had 3 of his children, who are all very young with his wife April Love Geary. He has a 10-year-old son, Julien who he shares with his ex-wife, Paula Patton. 
April Love and Thicke recently welcomed their third child, Luca Patrick on December, 11 this year. He joined his big sister, Mia love who is 2-years-old and his second big sister, Lola who is only 20 months old. 
This was April's third pregnancy in 3 years. She recently joked to an Instagram user who commented on her post while she was pregnant that if she looked tired it was because she has two toddlers and was pregnant, so yes she is tired and sleep-deprived. 
Thicke is a judge on the singing competition "The Masked Singer", celebrities dress in costume and the judges must guess who the artist is behind the mask.