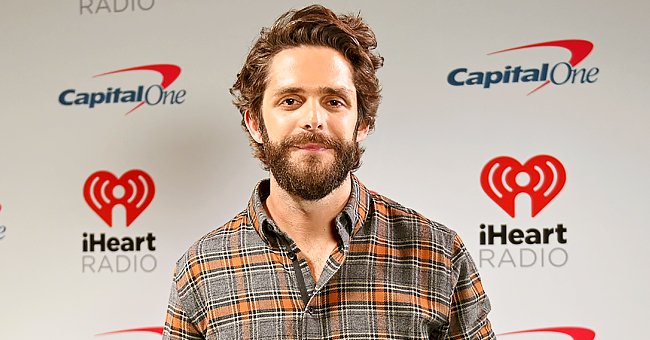 Getty Images
Thomas Rhett's Mom Paige Lankford Admits She Knew Lauren Akin Was the Right One for Her Son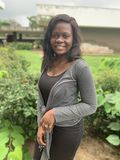 Music superstar Thomas Rhett's mother Paige Lankford gushed about her son's love story, saying she knew who his wife would be even before the "Die a Happy Man" crooner realized.
During an interview with Today's Sheinelle Jones, Thomas Rhett's mother, Paige Lankford, shared details about her son's love life with his wife, Lauren Akins. In response to the host's question about whether or not she knew Lauren was "The One" for her son, Lankford said:
"Absolutely."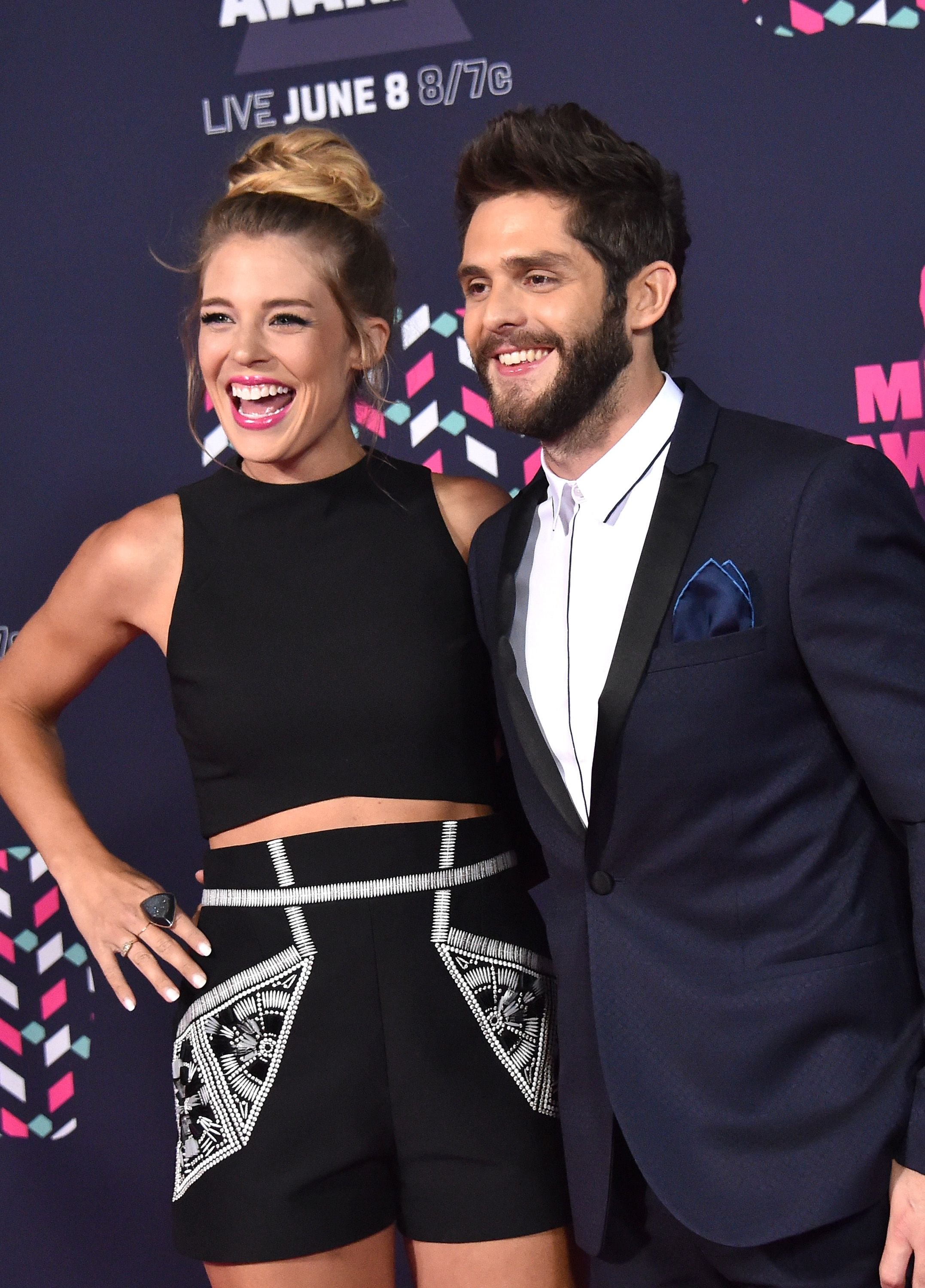 Thomas Rhett and wife Lauren Akins at the CMT Music Awards on June 8, 2016 | Photo: Getty Images
Diving into the live conversation, the celebrity's mother explained that that she always knew the two were meant for each other as they had initially dated in high school before Lauren broke the Rhett's heart.
She added that although they went on to date other people, they remained best friends through it all. Things worked out in the duo's favor when they broke up with their separate partners, and even though Rhett knew, Lauren didn't know they still loved each other until they kissed. She stated:
"... And then from that moment, it was probably six months before they got engaged.."
Their marriage was beautiful as the groom's father, Rhett Akins, told a news outlet that watching them say their vows while staring into each other's eyes made him assured the duo were meant to be.
Super proud of how responsible her son grew, the groom's mother, Lankford, reflected on how she raised her children, sharing her secret to successful co-parenting as Rhett was nine when his parents got divorced.
While processing the adoption of 18-month-old Willa Gray in Uganda in 2016, the lovely duo found out Lauren was expecting their daughter.
Even with his parents apart, Rhett never had to choose where to be for the holidays as Lankford and her husband always had a plan, including spending the holidays together with their grown-up children.
Having enjoyed a beautiful family while growing up, it was disheartening for Rhett and Lauren to have issues with conception. However, the couple refused to give up on their dream of a happy family, so they decided to try other ways of having children, adoption to be precise.
While processing the adoption of 18-month-old Willa Gray in Uganda in 2016, the lovely duo found out Lauren was expecting their daughter, Ada James, who was born in August 2017.
The Rhett family became a family of five after they welcomed their youngest daughter, Lennon Love, in February 2020. The couple consciously chose names that referenced the name of other family members.
Their firstborn, Willa Gray, is named after Rhett's grandfather, Williard, and Lauren's brother, Grayson, while Ada is named after Lauren's grandmother, Ada. The couple's love story continues amidst the support of several fans and family members, with Rhett's mother leading the train.
Please fill in your e-mail so we can share with you our top stories!