See the Sweet Messages Thomas Rhett & Wife Lauren Akins Shared on Their 8th Wedding Anniversary
Country music star Thomas Rhett and his wife Lauren Akins recently celebrated their 8th wedding anniversary, and both took to Instagram to trade sweet tributes to each other.
Love has been described as a beautiful thing worth celebrating every moment. For Thomas and Lauren, it has been eight years of staying happily married. The couple decided to mark the day by trading sweet social media messages to each other while pronouncing their love and affection.
Rhett began the exchange with a heartwarming reflection of their marriage on an Instagram post where he affectionately said that Akins makes life better for him. The "Remember You Young" singer shared a photo of Akins lying on the bed cuddled up with their three daughters.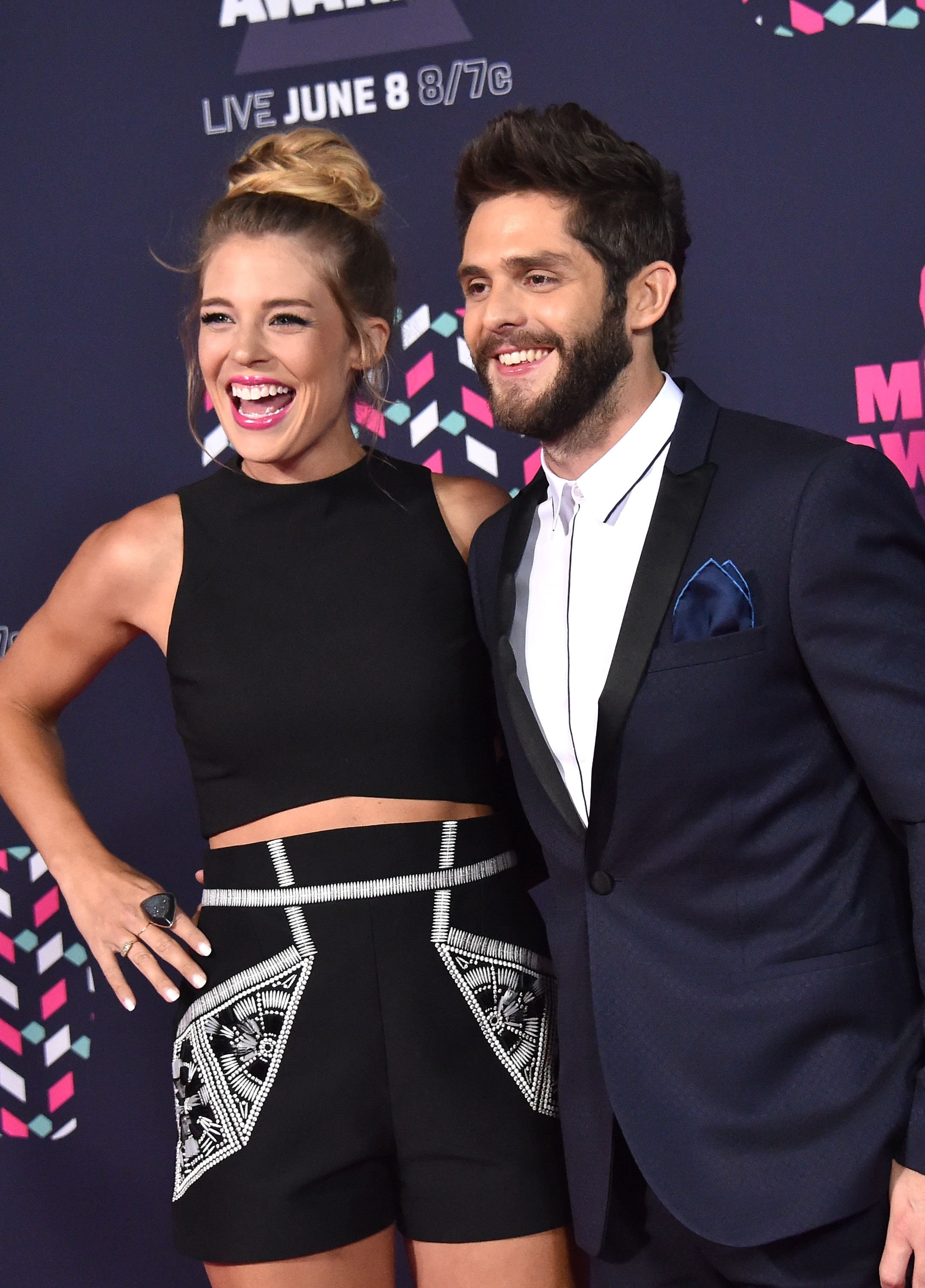 Thomas captioned his post, "You are my rock, my inspiration, and the woman that simply just makes life better." In her message, Akins posted a stunning photo of herself and Rhett standing on top of a rock looking out at a tree-covered mountain. She wrote alongside her post:
"I'll go anywhere with you babe. These last 8 years have been the adventure of my dreams. I love you more than any words on Instagram can say. Happy Anniversary."
Akins' post received many likes and comments from her fans who posted words of love and admiration on their big day. Her post has received over 321,005 likes and almost a thousand comments.
The couple tied the knot in 2012 in Tennessee, and according to reports, their family has been the inspiration behind many of Rhett's hit songs, including "Die a Happy Man" and "Life Changes."
Akins developed a bond with Willa and paid countless visits to Uganda.
During a recent interview, Rhett disclosed that he knew for many years that Akins was the one for him. Rhett said he fell in love with his wife during a church camp in 6th grade despite knowing her since their 1st grade. From 6th grade, Rhett had set his heart towards Akins.
The duo dated in high school and broke up for a while before returning to each other's arms when they were 21. Akins' new memoir, "Live In Love: Growing Together Through Life's Changes," details the couple's love journey together.
Akins and Rhett were reported to have talked about the adoption process they went through in bringing their eldest daughter, Willa Gray, from her birth country, Uganda.
The couple reportedly said they have considered how to instill a sense of pride in Willa and help her appreciate her Ugandan heritage and how to raise a black daughter alongside white siblings.
Rhett and Akins also share two biological children, Ada James, and Lennon Love. According to reports, the couple initially had struggles conceiving, which led to their visit to Uganda. 
Akins developed a bond with Willa and paid countless visits to Uganda before formally adopting her. While processing the adoption, Akins discovered she was pregnant.
Rhett has described being around his children as the most entertaining thing for him. With their love story and happy family, fans can expect more hit songs from Thomas as he gets his inspiration from his family.