Kate Hudson Shows Her 3 Children Ryder, Bingham, and Rani Posing Together — See the Rare Photo
Actress Kate Hudson has had an interesting journey to fame. While many know her for some stunning acting performances, she has also warmed her way into the hearts of millions for her take on motherhood. 
With Thanksgiving just a few weeks past, actress Kate Hudson appeared to still be in a thankful mood recently as she posted a snap of her lovely children.
In an Instagram post, Hudson shared a playful picture of her kids – Ryder, Bingham, and Rani. The picture showed the kids at home in what Hudson claimed was "once in a blue moon."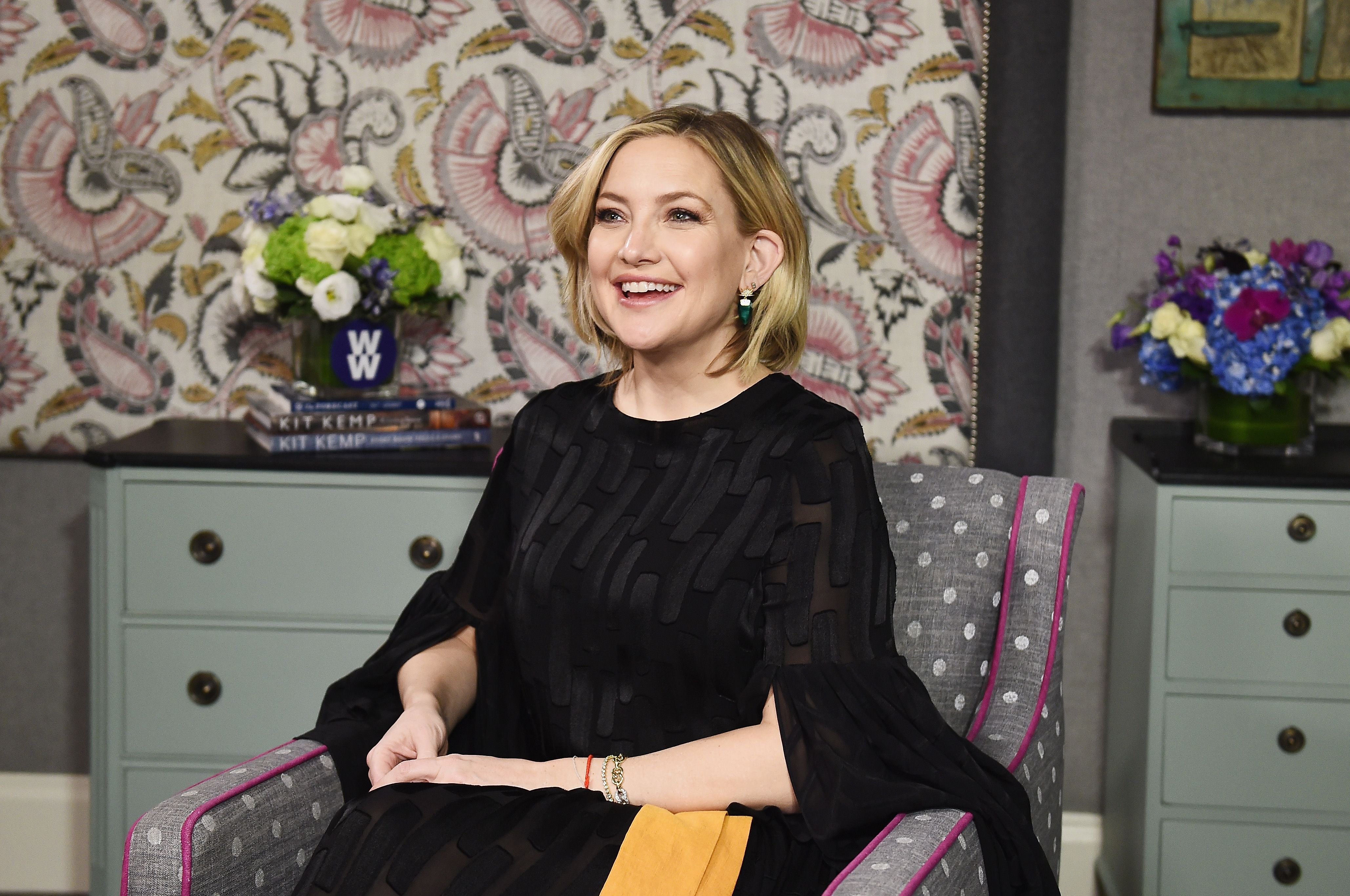 Hudson's kids appeared to have been playing around with a phone. As the image showed, Ryder held up an iPhone and looked to have been taking a selfie with his younger siblings.
Bingham, dressed in a black shirt, flashed a shy smile as he looked into the camera. On the other hand, Rani was all smiles too. Hudson captioned the lovely picture:
"Got 'em again! 3 in 1 pic ??#thankgodforfacetimes #onceinabluemoon"
Hudson's journey through motherhood has been quite the eventful one. The award-winning actress once claimed that she always wanted to be a mom, and she is now living her dream.
The actress gave birth to Ryder back when she was 24 and married to then-husband Chris Robinson. At the time, she claimed that they chose his name because he would always move in the utero when he heard the song "Ride."
Beyond the happy times, Hudson has also been pretty candid about motherhood's challenges.
After Hudson and Robinson split, the actress began dating Matthew Bellamy, the lead singer at British rock band "Muse." The pair started dating in 2009, and they gave birth to little Bingham.
Sadly, Hudson did not marry Bellamy, and they split up eventually. Still, she was not done. The actress married actor Danny Fujikawa in 2017, and they had Rani together.
Hudson has never shied away from showing off her children on social media. However, Rani appears to be very cute as she has several iconic posts on her mother's Instagram pages.
Beyond the happy times, Hudson has also been pretty candid about motherhood's challenges. In November, she spoke to People Magazine about staying firm and laying down the law at home.
As the actress explained, she is quite lenient when it comes to matters of the heart. She tries to teach the kids that they are only entitled to three things – food, shelter, and her love. Hudson explained that to her, everything else is a privilege.
Once a child disrespects the moral compass of the home, she can take anything away. The approach appears to be working well for her. While there will always be challenges, Hudson seems to be enjoying motherhood and her kids.