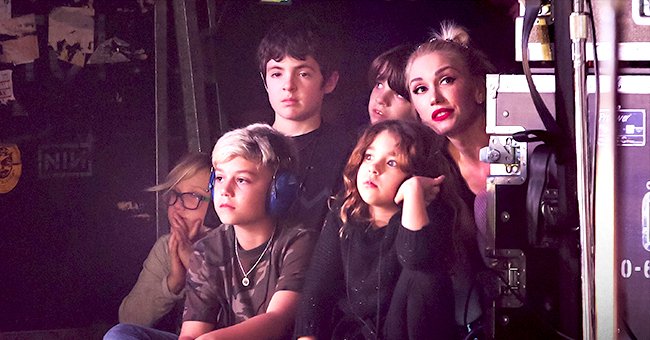 Getty Images
'The Voice' Coach Gwen Stefani Reveals She and Her Three Sons Have Dyslexia
Singer Gwen Stefani revealed on a podcast that she and her three sons from her ex-husband Gavin Rossdale have dyslexia.
"The Voice" Coach Gwen Stefani shared with Zane Lowe on his "At Home With" conversation series that she discovered she and her 3 boys are dyslexic when they started struggling with reading at school.
She shared the 3 boys, Kingston, 14, Zuma, 12, and Apollo, 6, with her ex-husband Gavin Rossdale. She shared that it was through having kids that she discovered she had dyslexia.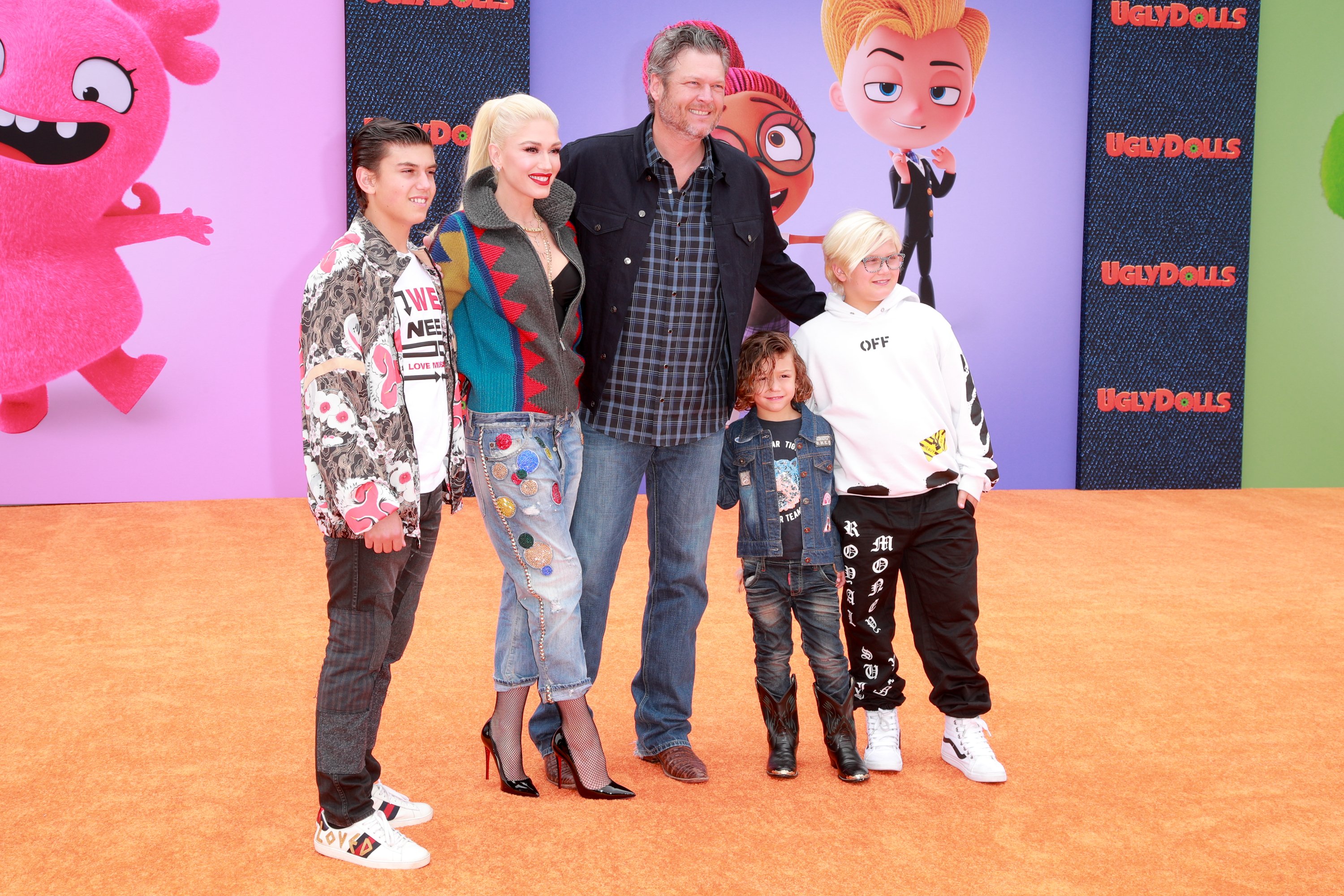 Gwen Stefani and Shelton with her 3 boys at STX Films World Premiere of "UglyDolls" at Regal Cinemas L.A n 2019. | Photo: Getty Images
Stefani shared that the boys had been struggling at school, and had similar issues that she had to deal with when she was younger, adding that it was all genetics.
She went on further to explain that the children were doing well, have incredible teachers, and had to understand that their brains work differently, just like everyone else. She shared with Lowe that,
"They have these incredible teachers and schools and they don't have to have shame about it. They understand that their brain functions in a different way."
According to the International Dyslexia Association, almost 15% of the world's population have symptoms of Dyslexia. It is a language-based learning disability.
Individuals who are dyslexic struggle with turned printed words into sounds, which results in slow or inaccurate readings as well as difficulties with pronunciation and comprehension. It has nothing to do with intelligence.
Although she had her 3 handsome boys with her ex-husband, she is happily in a relationship with a co-judge from "The Voice."
Stefani recalled her own experiences of being a schoolgirl, and said she had "failed at school". She elaborated that she had not been a bad student, she just struggled in the "square" environment of the school system.
Her anxieties were not limited to her schooling days as she revealed she had struggled when writing her first album as she did not know how to read music, and was dependent on Tony Kanal who she was in a band, she continued,
"I didn't know any of this until now, but I think that I didn't have any confidence in myself, at the time, but when I would write a song or I would get on stage, it just felt so right."
Despite her struggles which she now understands to have been caused by dyslexia, she has been able to completely succeed in her profession, with many top hits and albums under her belt.
Although she had her 3 handsome boys with her ex-husband, she is happily in a relationship with a co-judge from "The Voice" Black Shelton, who she met on the set of the show.
The couple started off as friends but then started dating and have recently, as in October 2020, announced their engagement with an adorable photo of themselves in casual clothing.
Blake involved the 3 boys in the proposal, as they all are very close. No date is set yet, but there is no doubt of the couple's happiness as they both routinely gush about one another.
Please fill in your e-mail so we can share with you our top stories!