Kelly Clarkson Brought to Tears on 'The Voice' during Contestant Desz' Powerful Performance
Singer and TV host Kelly Clarkson was brought to tears after listening to Desz's powerful performance of her original song "Holy Ground" during "The Voice" Live Finale.
Kelly Clarkson has won many accolades and has accomplished plenty of things in her life, but she still gets emotional when listening to a beautiful song, and that's exactly what "Holy Ground" is.
Co-written by pop hitmaker Justin Tranter, the gospel-infused tune includes inspirational messages. It urges listeners to lift their spirits to a better place and never look down.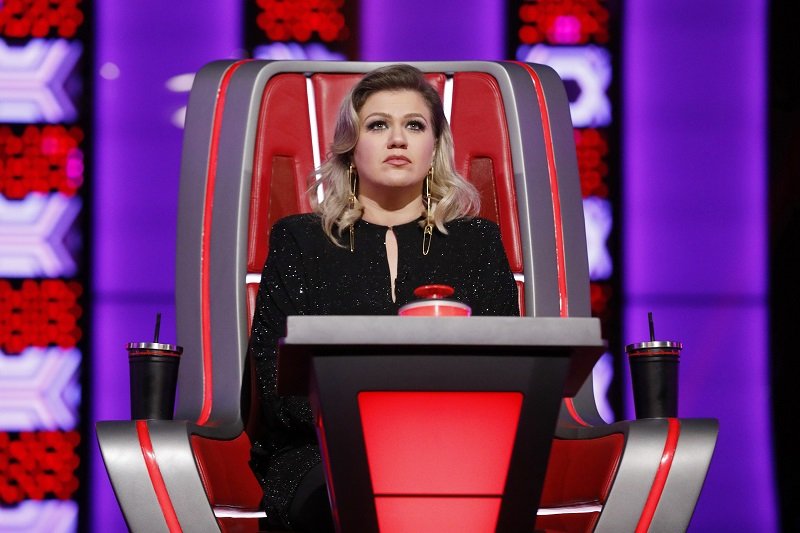 DESZ'S "HOLY GROUND"
After Desz's presentation, coach John Legend admitted to being honored that he and the rest of the coaches could see her week after week. As per Clarkson, she had a hard time holding back tears. She said:
"I needed that song. I know you needed that song. You're hands down the greatest vocalist I've ever worked with on this show. You're crazy talented."
As both women had tears filling their eyes, Clarkson said she was proud to be DeSz's coach and added that everybody needed to hear the beautiful and uplifting lyrics of "Holy Ground."
[Clarkson] even labeled Desz's "runs" and "precision" as "pure," "believable," and "raw."
It is important to point out that Clarkson's life is going through a rough patch as she is divorcing her ex-partner, Brandon Blackstock. Lawsuits were even filed by and against Blackstock's management firm.
DESZ IS "SUPER-VERSATILE"
Later in the show, Desz, who has been making headlines ever since her blind audition as she earned a four-chair turn, sang a second song, Fleetwood Mac's "Landslide."
As expected, her cover brought the coaches to their feet. Even during the rehearsals, Clarkson called Desz "super-versatile" and compared her to Beyoncé, Chaka Khan, and Whitney Houston.
Clarkson admitted that Desz does things with her voice that nobody the coach knows can do. She even labeled Desz's "runs" and "precision" as "pure," "believable," and "raw."
"The Voice" Live Finale showed more than Desz's presentations, of course. Gwen Stefani's protegee Carter Rubin wowed the coaches with an incredible performance of Miley Cyrus' "The Climb."
Blake Shelton has two contestants left in the show, Ian Flanigan – who sang Jamey Johnson's "In Color" – and Jim Ranger – who attracted a lot of attention with his original song "Last."
Legend's contestant John Holiday also chose an original song, "Where Do We Go." So far, it is still too soon to tell who's winning "The Voice" season 19, especially because the finale continues on December 15.