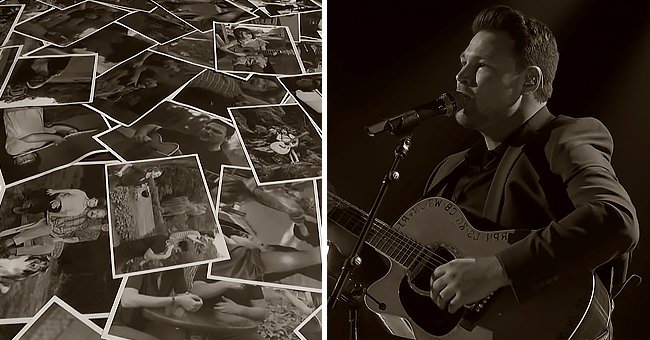 youtube.com/TheVoice
'The Voice' Contestant Ian Flanigan Stuns Blake Shelton with His Powerful Cover of 'In Color'

"The Voice" coach, Blake Shelton has been left amazed by contestant Ian Flanigan's cover of "In Cover" during the first of two live finales, as season 19 of the hit show nears its end.
The 30-year-old, from Saugerties, New York kept true to his country music form when covered Jamey Johnson's "In Color" on Monday, December 14. His coach, Blake Shelton sang Flanigan's praises after being bowled over by him.
Flanigan, with a guitar in hand, had a spotlight on him against a dark backdrop matching the dark theme with a black suit and shirt. As the camera across the stage floor, pictures depicting memories from Flanigan's children were strewn across.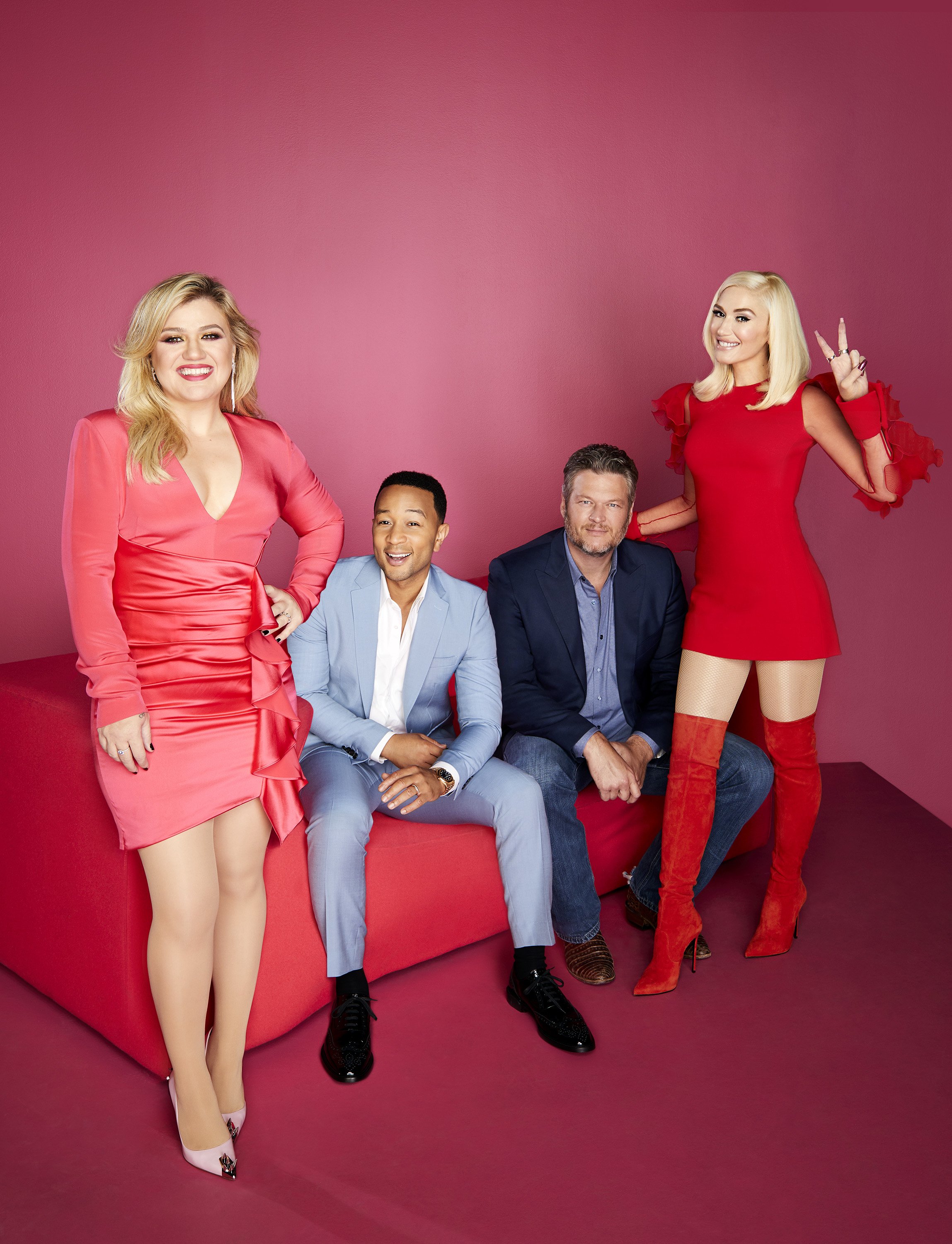 The Voice Season 17 coaches Kelly Clarkson, John Legend, Blake Shelton and Gwen Stefani, 2017.: Getty Images
Blake's praises of Flanigan on Monday were reminiscent of the blind audition stage when Flanigan performed Zac Brown Band's "Cold Weather." Following that performance, Shelton asked:
Where's your beard that's supposed to from here to there, your hat, your giant beer gut, all the stuff that goes along with that voice that you have? How's that possible? He's on my team."
The compliments continued following his first finale performance, with Shelton expressing uncertainty on whether Flanigan belonged in the past or the future. Ultimately, Shelton was wowed.
It was clear the "In Cover" song had resonated with Flanigan very personally, having previously admitted to Shelton that he wished he had composed the song.
He battled addiction and has been sober for 4 years.
For his second performance, Flanigan shared worked with Ross Copperman, a renowned hitmaker out of Nashville, on a song titled "Never Learn." As a parent, Flanigan expressed how the lyrics to the tune meant so much to him.
Flanigan is up against some stiff competition, with the show's TVLine polls putting 15-year-old Carter Rubin as the favorite to take the trophy. Rubin's coach, Gwen Stefani has previously gushed over him, saying:
"I'm so honored that you picked me."
It will be down to one of the top 5 finalists, including DeSz (team Kelly), Flanigan and Jim Ranger (who give Shelton a slight edge over the other coaches as the only one with two finalists), Rubin (team Gwen), and John Holiday (team Legend).
Flanigan has had a love affair with music since early on, having begun playing and writing songs at the age of 11. After graduating high school, he hit the road playing wherever he could. His biggest exposure to date has been on Shelton's team.
He battled addiction and has been sober for 4 years, following the life-changing decision he made to do so. He shares a daughter, Kamea with his partner, Ayla, with whom he also runs a production company.
As a traveling musician for most of his life, one cannot help but wonder how the competition's exposure will propel Flanigan into a different stratosphere altogether.
Fans of the show will bid farewell to the series following the second installment of the finale, on December 15. Will it be Clarkson, Legend, Shelton, or Stefani for the win?
Please fill in your e-mail so we can share with you our top stories!