Tennis Star Naomi Osaka Reveals What It Felt like Walking into Her 1st Grand Slam Final
Naomi Osaka recently opened up about what it was like for her walking into her first Gand Slam final. The tennis star took to her Instagram Story to share her experience.
Tennis star Naomi Osaka recently shared with her fans what she felt walking into her first Grand Slam final. She answered a question posed by a fan on Instagram.
Osaka shot to fame after defeating tennis superstar Serena Williams at the US Open to become a Grand Slam champion in September 2018. She made history with her victory.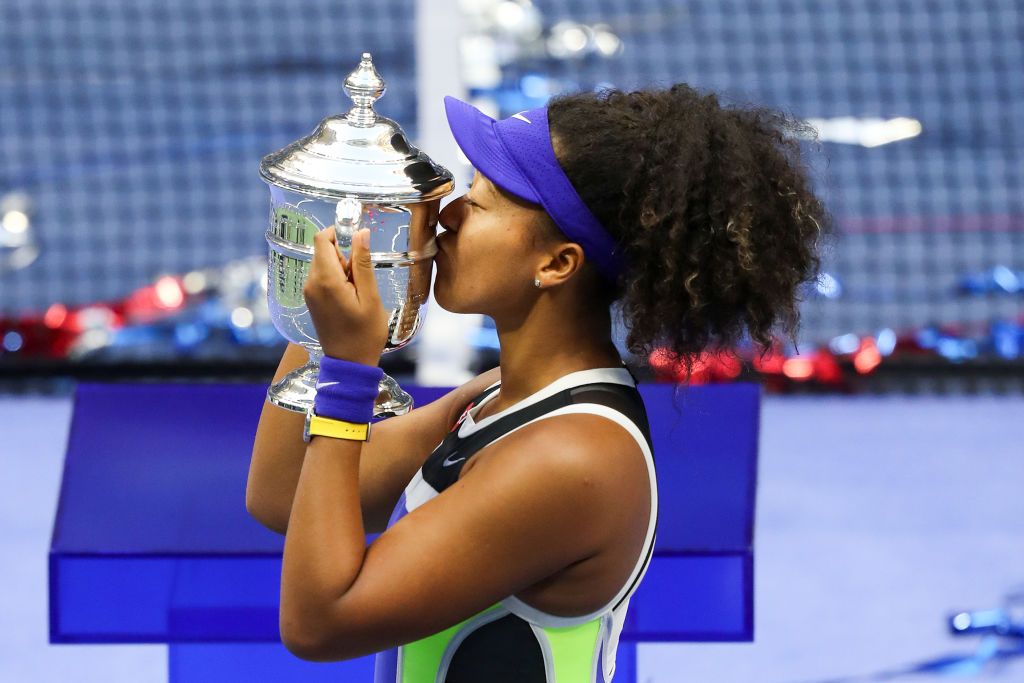 BIGGEST WIN OF HER CAREER
The 20-year-old athlete became the first Japanese player to bag a Grand Slam title. It was the biggest victory of her career. Recalling the experience, she wrote:
"Super duper nervous but I would walk around NYC and visit all the places I went when I was a kid just to try and chilld out."
She also could not sleep the night before the Grand Slam final. It would be a normal feeling, considering she was going up against her idol the next day.
GETTING BOOED
While Osaka cemented her place in women's tennis with her victory against Williams at the US Open in 2018, she received boos from the crowd. Williams came to her defense. 
The 36-year-old tennis superstar comforted the crying tennis champion. She asked the crowd to stop booing and affirmed that Osaka played well during their match.
The tennis star has been vocal about how Williams was instrumental in her own tennis career.
RALLYING FOR RACIAL JUSTICE
In September 2020, Osaka won her second US Open by rallying past Belarus' Victoria Azarenka. She used the tournament as an opportunity to amplify her advocacy.
She drew people's attention to racial injustice as she wore a black face mask bearing the name of Breonna Taylor, a Black woman shot dead by police on March 13.
She also wore masks bearing the names of other victims of racial injustice - Elijah McClain, Ahmaud Arbery, Trayvon Martin, George Floyd, Philando Castle, and Tamir Rice.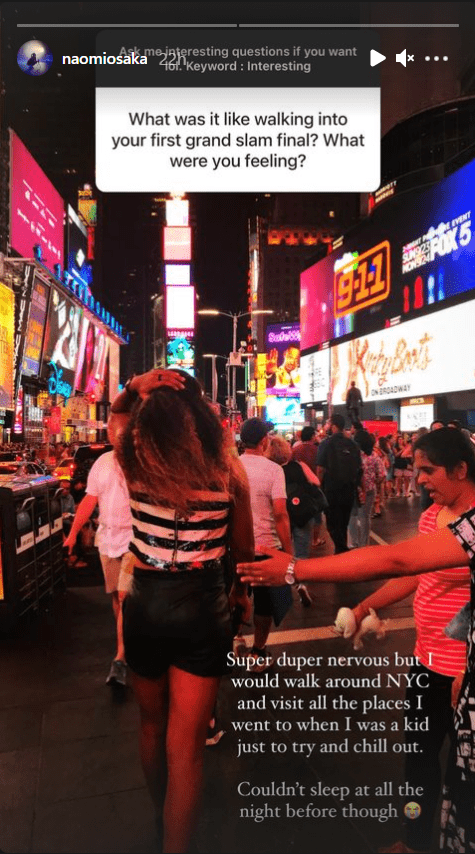 INSPIRED BY WILLIAMS
Osaka is born to a Japanese mother and Haitian father. The tennis star has been vocal about how Williams was instrumental in her own tennis career.
She said that she would not have been where she is now if not for Williams, who has been an inspiration for many aspiring tennis stars around the world.
Within three years, Osaka now has three Grand Slams under her belt - two U.S. Opens and an Australian Open. Since her Grand Slam win in 2018, she has been ranked in WTA's Top 10.
She has come a long way from a 15-year-old who first turned pro in 2013. She earned her first main draw at a Grand Slam when she qualified for the Australian Open in 2016.