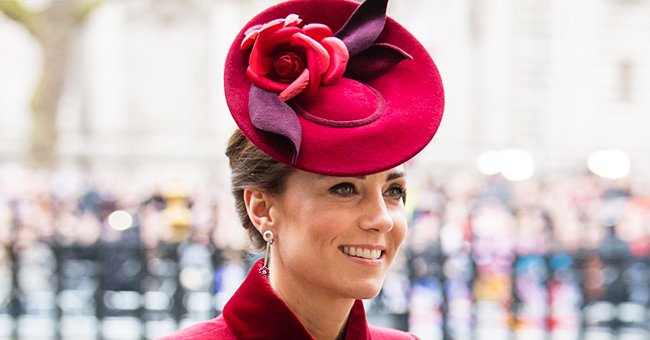 Getty Images
Kate Middleton Had This Job before Becoming Duchess of Cambridge — Check It Out
Kate Middleton's early beginnings were quite different from those of her royal life as the Duchess of Cambridge. Before joining the royals, Middleton worked as fashion personnel at Jigsaw.
The Duchess of Cambridge, Kate Middleton, was Prince Williams' girlfriend for a long time before their royal wedding ceremony. However, in their courtship years, she worked as a regular citizen despite paparazzi hounding her every move.
In 2006, Jigsaw's CEO Bella Robinson saw the drastic change that lifted her franchise to the spotlights after Middleton was employed as the art director for fashion buying.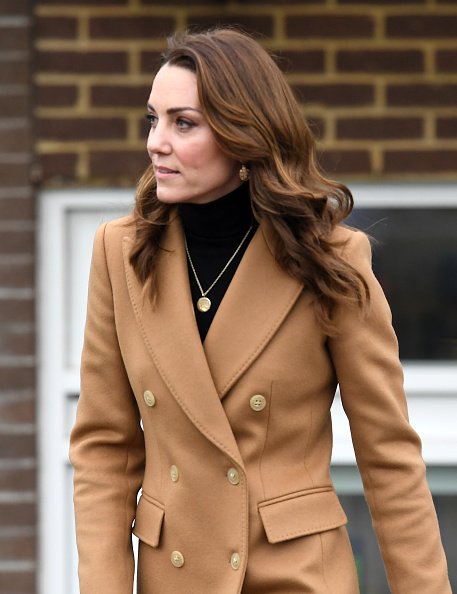 Kate Middleton at Ely and Caerau Children's Centre on January 22, 2020. | Photo: Getty Images
Robinson made it known that Middleton would clock in three days a week and, like every other employee, do her job, relate with everyone, and have her lunch alongside other people.
The fashion entrepreneur, however, stated that there were days when paparazzi would be around Jigsaw trying to get pictures of Middleton while she worked.
Robinson shared that she would offer Middleton a back door escape, but the then 26-year-old would ask her not to worry because the news reps would not leave until they got a picture.
The businesswoman added that Kate was neither repulsed nor excited by paparazzi, but instead stuck to being polite. In 2007, Middleton quitted her job at Jigsaw, making many speculate that there was an impending royal wedding.
Last year, Middleton, 38, revisited her Jigsaw past when she had a fashion collaboration with the brand...
At the time, insiders shared that the duchess said she needed some time to herself when she stopped working. Some others mentioned that Middleton was gearing to open an art gallery for her photography.
Before transitioning to her full-time job of being a duchess, Middleton was a career-oriented person who also worked with her family's brand, Party Pieces.
The public figure was a retailer for the franchise that sold exquisite and upscale supplies for birthdays, weddings, and other functions.
Last year, Middleton, 38, revisited her Jigsaw past when she had a fashion collaboration with the brand regarding her Smart Set collection
Markle carried Jigsaws blazers and bottoms in her fashion brand. The profit gotten from each fashion item's sale went into Markle's Patronage SmartWorks, where office outfits are provided for underprivileged women for job interviews.
Middleton might no longer work as a fashion buyer, as most of her time is taken up by official appearances and a long list of charity works, but fans get to see her fashion streak in her sense of style, and she always stays top-notch.
Please fill in your e-mail so we can share with you our top stories!