Stevie J's Daughter Eva Stuns as She Celebrates Her Birthday in a Butterfly-Printed Dress
Eva Giselle, whom DJ and record producer Stevie J shares with Mimi Faust, charmed social media fans as she celebrated her birthday in a butterfly-printed dress.
DJ and record producer Stevie J's daughter Eva Giselle wowed fans with her chic outfit during her 11th birthday celebration. She captioned her December 14 post:
"My future is so bright so I wear my cute shades."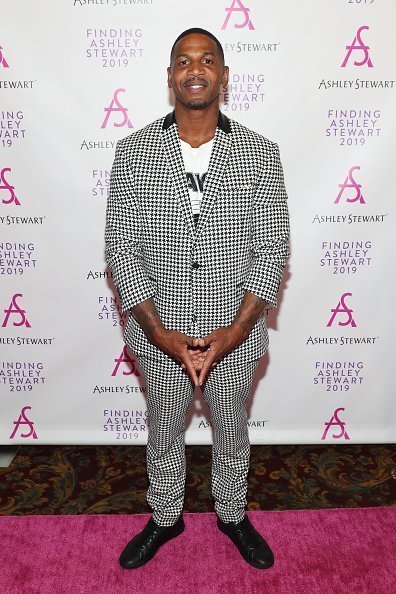 STEVIE J'S SWEET ANGEL
Eva thanked everyone for sending her love during her special day. Stevie J also shared a tribute post to his lovely daughter on his Instagram, where he called her "a sweet angel."
The father of six uploaded a video montage showing him with Eva over the years. The video racked up more than 257,000 views in just three days, with fans leaving sweet birthday greetings.
The "Love & Hip Hop: Atlanta" star loves showing off his children on Instagram. At one point, he had an argument with his ex Mimi Faust's girlfriend.
DRAMA WITH EXES
Back in March 2019, basketball player Ty Young, Faust's current girlfriend, called Stevie J an "Instagram daddy" as she accused him of only spending time with Eva when he had to film for TV.
Stevie J's other ex Joseline Hernandez also slammed the Grammy-winning record producer for allegedly not seeing their daughter Bonnie Bella since he married Faith Evans.
Faust and Stevie J broke up during the final episode of Season 1 of "Love & Hip Hop: Atlanta" in 2012.
Stevie J's relationships are teeming with drama. Back in 2017, Faust and Hernandez also had a public rift because of the former's daughter.
Faust filed a restraining order against Hernandez on behalf of her then-7-year-old daughter Eva. Faust and Hernandez had previous altercations as well.
Faust said that she did not want her daughter to be around Hernandez, whom she accused of openly using illegal drugs at her residence. She had asked Stevie J to keep Hernandez away from Eva.
MOVING ON FROM BREAKUP
Faust and Stevie J broke up during the final episode of Season 1 of "Love & Hip Hop: Atlanta" in 2012. The record producer had openly cheated on Faust with Hernandez.
Stevie J tried to patch things up with her to no avail. Eight years later, Faust seems to be at her happiest with her girlfriend, basketball player Young.
Eva also appears to be happy with her mom's new romantic relationship. She and Young also have a warm relationship, as shown in photos and videos Young and Faust post on Instagram.
In one video, Eva can be seen congratulating Young after her WNBA team won a game in Atlanta. The girl excitedly ran up to Young to celebrate with her.