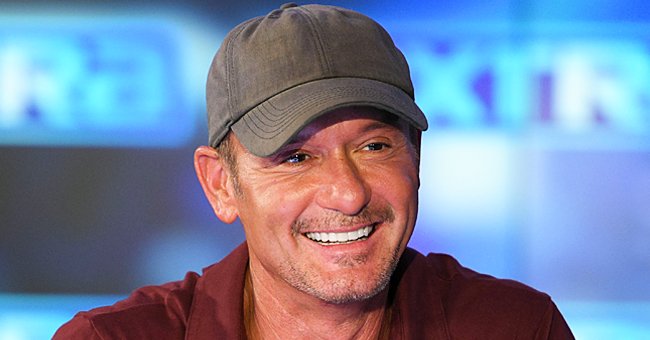 Getty Images
Tim McGraw Posts Clip of Throwback Performance for His Fans of Elvis Presley's 'Blue Christmas'

Tim McGraw is feeling the Christmas spirit and wants his fans to feel it too. That's why he's shared a throwback performance of Elvis' "Blue Christmas. McGraw also let fans into their home to showcase his giant Christmas tree.
Country singer, Tim McGraw is enjoying the holiday season. So much so, that he reminded fans of a performance he did in 2018, covering Elvis Presley's "Blue Christmas."
It's a classic written by Bill Hayes and Jay Johnson and later made famous by the great Elvis. McGraw initially shared his rendition on his YouTube page in 2018 and has brought it back to his Instagram this year.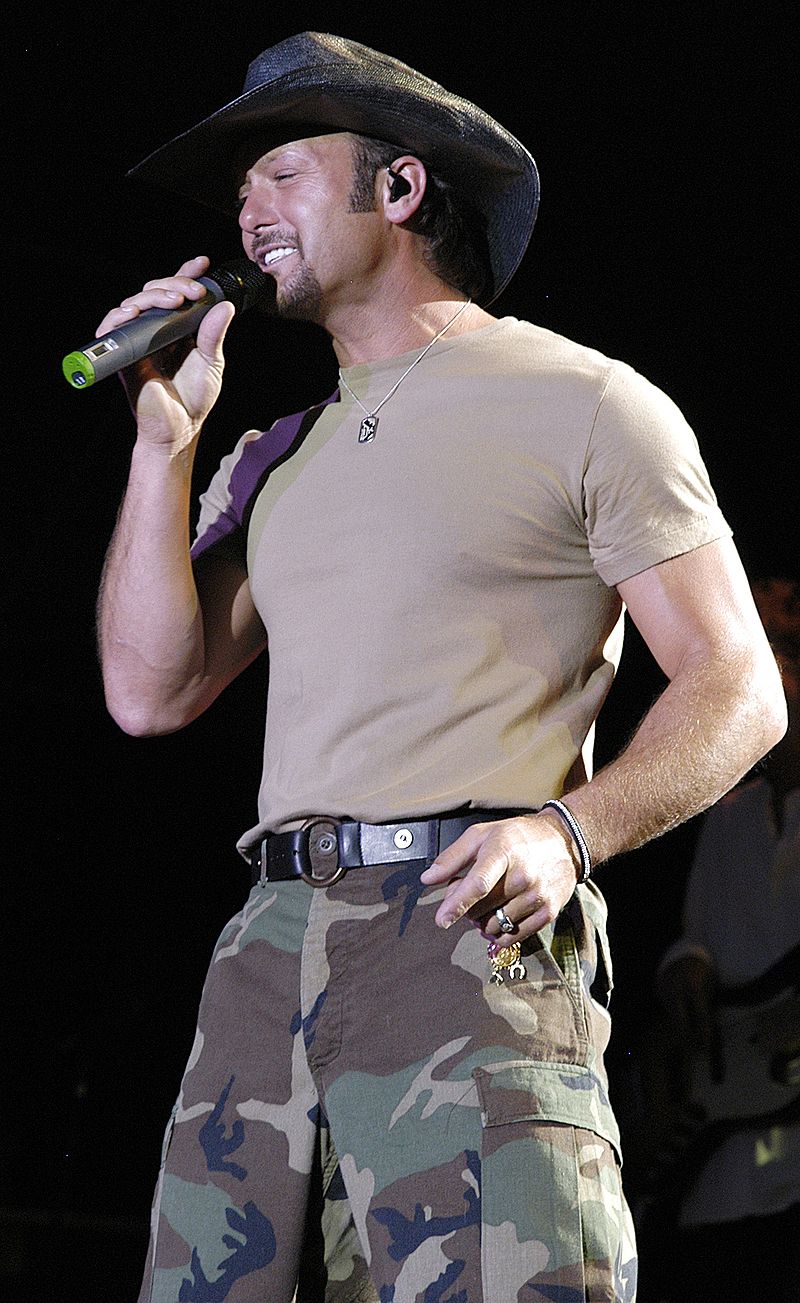 Tim McGraw performs for US service men on May 21, in Fort Carson, Colorado. | Photo by Budd Butcher/U.S. Airforce photos.
In the clip, the 53-year-old sits on a brown leather chair dressed in all black with a cowboy hat to boot, joined in in an intimate setting by his band. He provides a simple caption, writing:
"Blue Christmas. Had fun backstage with this one a few years ago!"
And fun he did have, as McGraw can be seen tapping his feet on the floor and his slapping his hands on his thighs within seconds of the song starting while throwing the occasional smile at the camera.
The three-time Grammy winner sure is being moved by Christmas classics, having released his variation of Skip Ewing's "It Wasn't His Child" on December 11.
After including the country holiday track on his 1995 "Following Yonder Star" album, he delivered a live performance at this year's CMA Country Christmas special.
Christmas songs aside, McGraw has also been taking Christmas decorating on an extreme new level.
Earlier this year, McGraw got a bit more personal and talked about what made him and his wife, Faith Hill last as long as they have. He said:
"We made a decision early on that just because you get in a fight doesn't mean you're gonna walk out. People give up too easy sometimes."
The couple has three daughters together, and McGraw was also not shy about praising his wife for being a good role model for their girls.
Christmas songs aside, McGraw has also been taking Christmas decorating on an extreme new level. Last week he amazed his Instagram followers by sharing a photo of the massive Christmas tree in their home.
McGraw can be seen perched on top of a giant ladder required to reach the top of the tree. Commenters marveled at the beautiful tree which almost touches the wooden beams of his ceiling.
Noting the challenging year that 2020 has presented through the Coronavirus Pandemic, McGraw has felt in a giving mood, sharing songs with fans.
It's his way of showing gratitude to all who have supported his career, and to provide everyone with that much needed festive season spirit.
Please fill in your e-mail so we can share with you our top stories!