Snoop Dogg's Wife Shante Stuns in Various Outfits during Family Trip in Snowy Weather (Photos)
Rapper Snoop Dogg's Wife, Shante, recently made fans smile with a series of photos of herself having the best time as she and her family enjoyed a winter vacation.
As Christmas draws closer, rapper Snoop Dogg and his family are spending time together while enjoying the weather. However, the star of the show, as always, remains Shante. She recently took to Instagram with snaps of herself and wrote:
"She's the boss lady."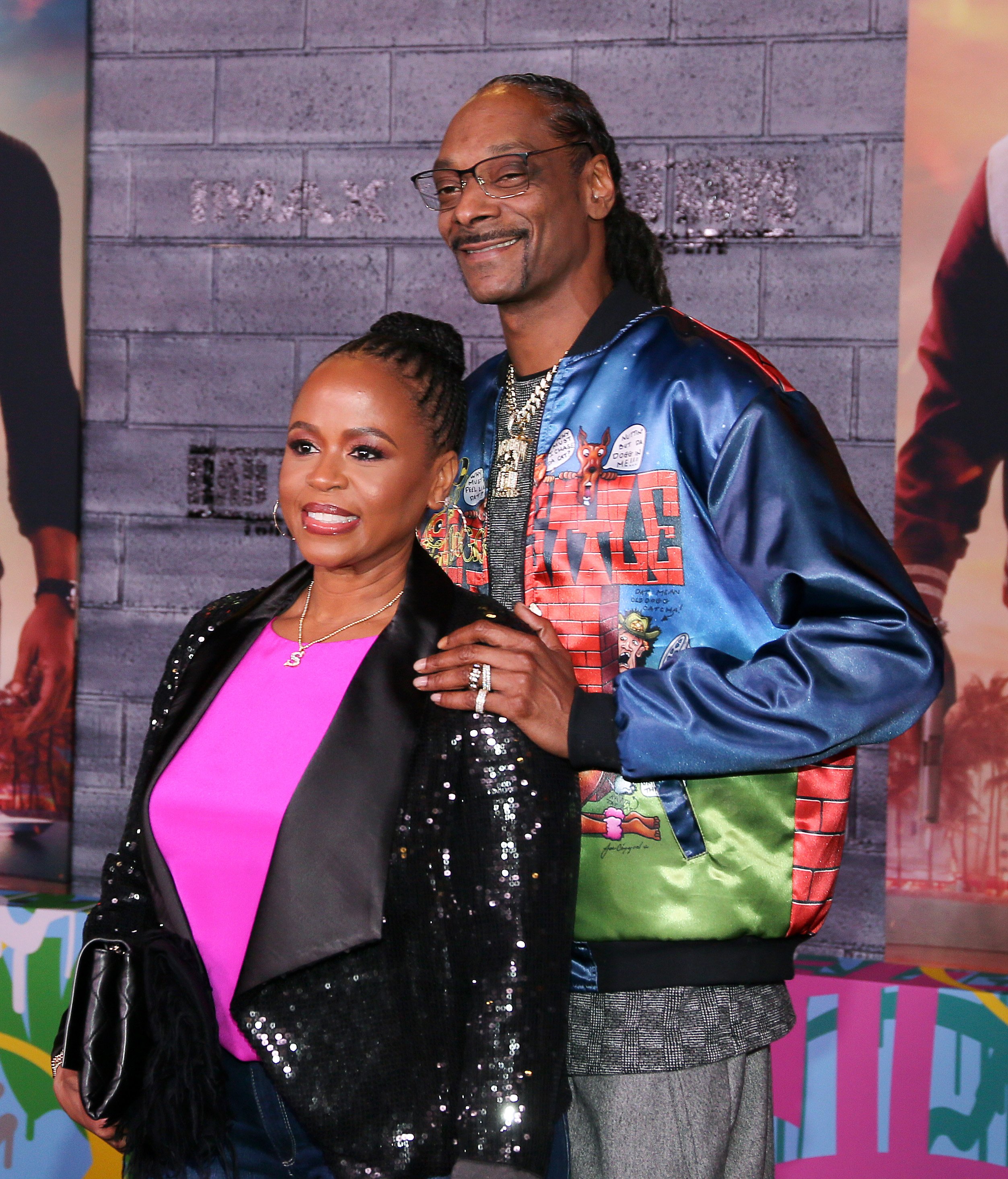 The cute picture showed the ever-stunning Shante posing beside a giant Christmas tree. The tree looked gorgeous with the vibrant Christmas-y colors used to decorate it and bring it alive.
Shante was all dressed up in a black winter coat with matching black leggings. She also matched her mask to her outfit and paired her all-black look with a pair of gray boots.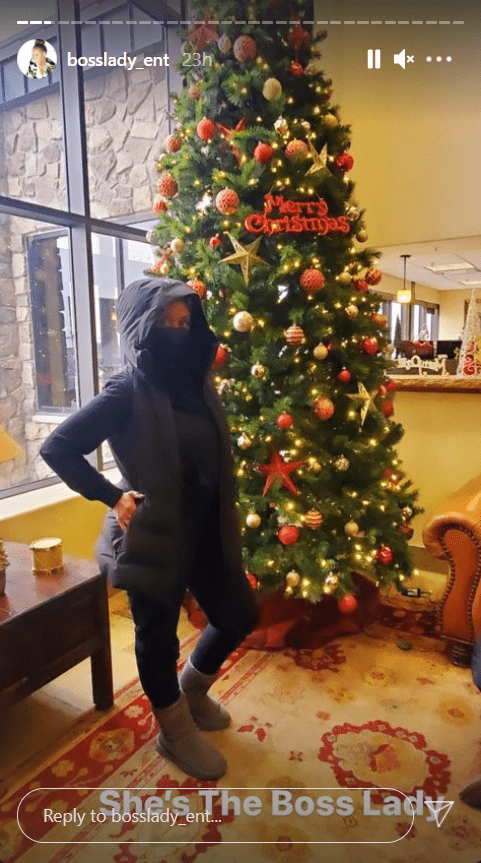 In another snap, Shante's oldest grandchild, Zion, joined her in front of the Christmas tree. He was also dressed warmly in winter clothes as he beamed happily at the camera. The duo also posed on a couch in front of a cozy fire.
Shante entertained her fans some more with photos of her enjoying the weather outside. She wore a black floor-length winter coat as she stood on the white snow in the chilly weather.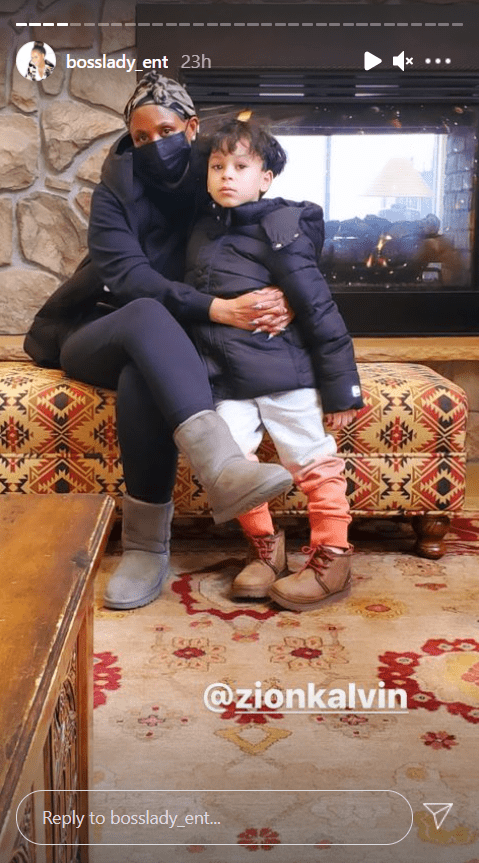 In another snap of her outside, she posed with some majestic looking horses. They might not have been Santa's reindeers, but they looked just as beautiful.
Come day time, Shante had changed into her comfy brown pajamas and flip flops as she struck a pose beside glass sliding doors. Later on, she took to the snowy slopes in all-pink skiing clothes and equipment.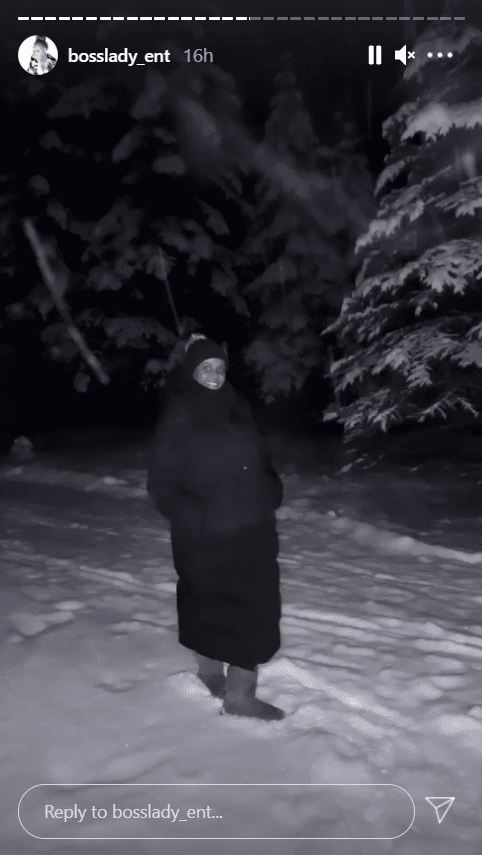 Every time Shante posts snaps of herself, her fans and followers are quickly reminded that her rapper husband, Snoop, is a lucky man to have a wife as beautiful as she is.
The celebrity power couple has been a dreamy duo since high school. They tied the knot in 1997. Together, they have three children, their sons, Cordé and Cordell, and their daughter, Cori.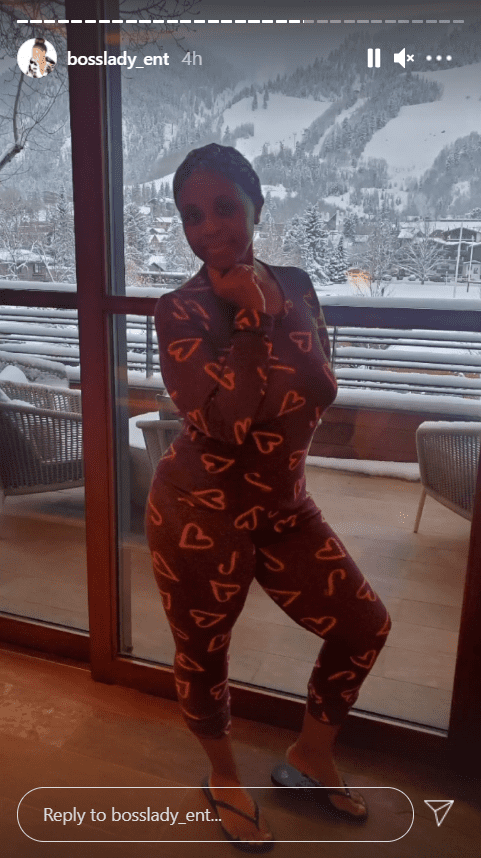 Although they are still going strong now, their marriage and family have been through some of the worst days. It started in 2004 when she and Snoop hit a rough patch.
They reportedly filed for divorce but eventually reunited after many occurrences, including their daughter, Cori's struggle with the autoimmune disease, lupus.
After their reconciliation, they renewed their vows in 2008, on a 20-acre ranch that belonged to Snoop's friend, R&B singer Charlie Wilson.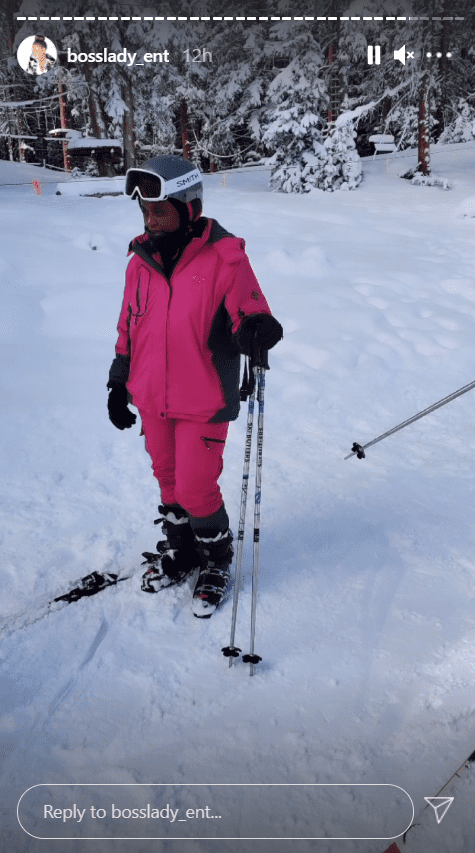 In 2019, they hit yet another road bump when Instagram model Celina Powell alleged that she and Snoop had sexual relations. Shante did not respond to the allegations directly and only posted a cryptic meme of a snake.
Now that that alleged scandal has passed, Shante and her loving husband have continued their romance and are going strong with over two decades behind them. 
Snoop might think he is a superstar, but with one look at the beautiful Shante, one can easily tell that she is the real superstar.