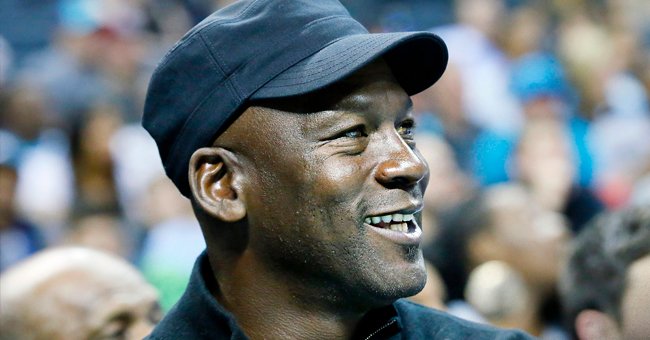 GettyImages
Michael Jordan's Grandson Enjoys a Bubble Bath in Cute Photo Taken by His Dad, Rakeem Christmas
Rakeem Christmas shared a picture on his Instagram Story that showed him and Jasmine Jordan's son looking adorable while enjoying a bubble bath.
Rakeem Christmas, fiancé of NBA legend Michael Jordan's daughter Jasmine Jordan, is a doting father to their baby son. Christmas usually shares posts of him and his mini-me spending time together.
Even though he usually hides his son's face, the proud father shared yet another picture of his growing son, Rakeem Michael, on his Instagram story recently. The photo showed the cute baby enjoying a bubble bath.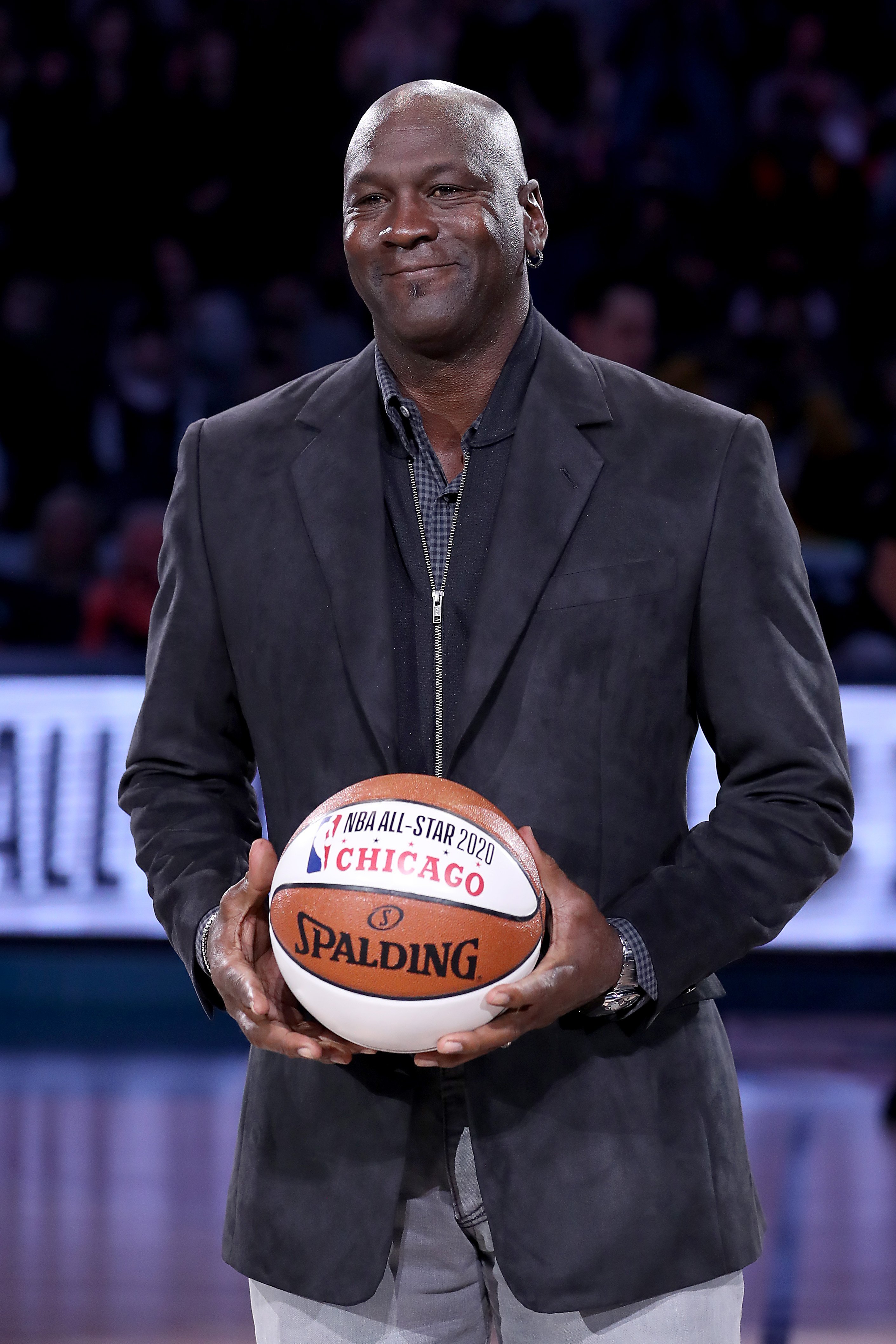 Michael Jordan takes part in a ceremony honoring the 2020 NBA All-Star game on February 17, 2019. | Photo: Getty Images
In the snapshot, baby Christmas's face was covered with an Instagram-like emoji. He seemed to be looking down on the foamy bubbles he was immersed in.
Some bubbles rested on his chest and right arm, while a book with animal drawings lay beside him in the bubble bath. The cute baby also seemed to hold on to a yellow object beneath the foamy bubbles.
Christmas did not caption the post, but many of his fans who viewed it would have enjoyed catching a glimpse of his baby son. Christmas and Jasmine welcomed their baby boy in May 2019, making the latter's legendary father a grandfather for the first time.
Jasmine did not play basketball like her father but is making moves off the basketball court.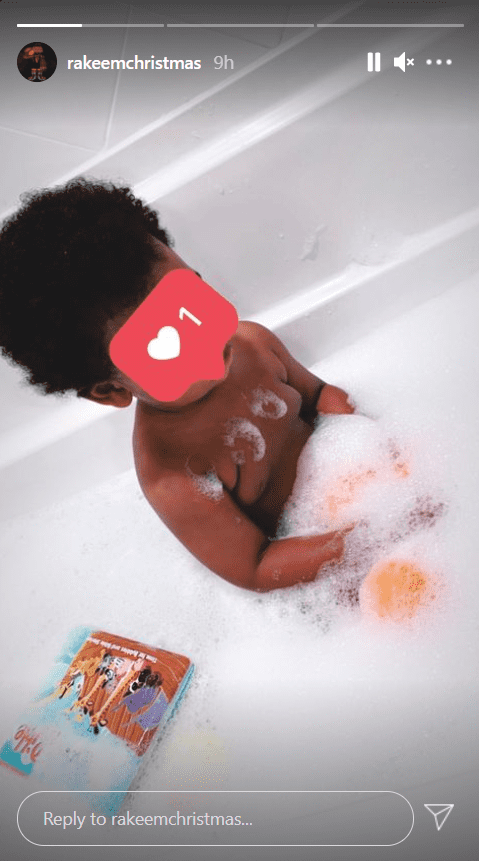 A photo of Michael Jordan's grandson Rakeem Jr. in a tub taking a bath. | Photo: Instagram/Rakeemchristmas
Jordan opened up on his relationship with his grandson during a reported interview. He said it is fun being a grandpa because he can hold baby Rakeem and play with him.
Jordan further said he is having fun watching his grandson and described it as beautiful. Judging by the famed basketballer's words, it would not be a surprise to see him teaching his grandson some basketball moves in the years to come.
Jasmine is Jordan's youngest child with his ex-wife Juanita Vanoy. The former basketballer shares three children, Jasmine and her older brothers, Jeffrey and Marcus, with Vanoy.
Jordan is currently married to Cuban-American model Yvette Prieto, with whom he shares twin daughters Isabel and Victoria, who they welcomed in 2014.
Jasmine did not play basketball like her father but is making moves off the basketball court. The proud daughter, who revealed she Googled her father when she was a child to learn more about him, is super involved in his Jordan brand.
Jasmine is a graduate of Sports Management from Syracuse University and works with athletes under her father's brand playing for his NBA team, Charlotte Hornets, making sure they have all they need to get through the season.
Please fill in your e-mail so we can share with you our top stories!