Keyshia Cole's Son Tobias Takes on Responsibly Carrying Out Trash Bag in a Heart-Melting Video
Keyshia Cole's adorable son, Tobias, melted fans' hearts while taking out a huge white trash bag, proving that he is growing into a responsible little man.
Keyshia Cole's son, Tobias Khale, is already learning to pick up his own weight in the household. The toddler has been helping out with house chores and shared the video with his fans, captioned:
"Just taking on my responsibilities as a young man."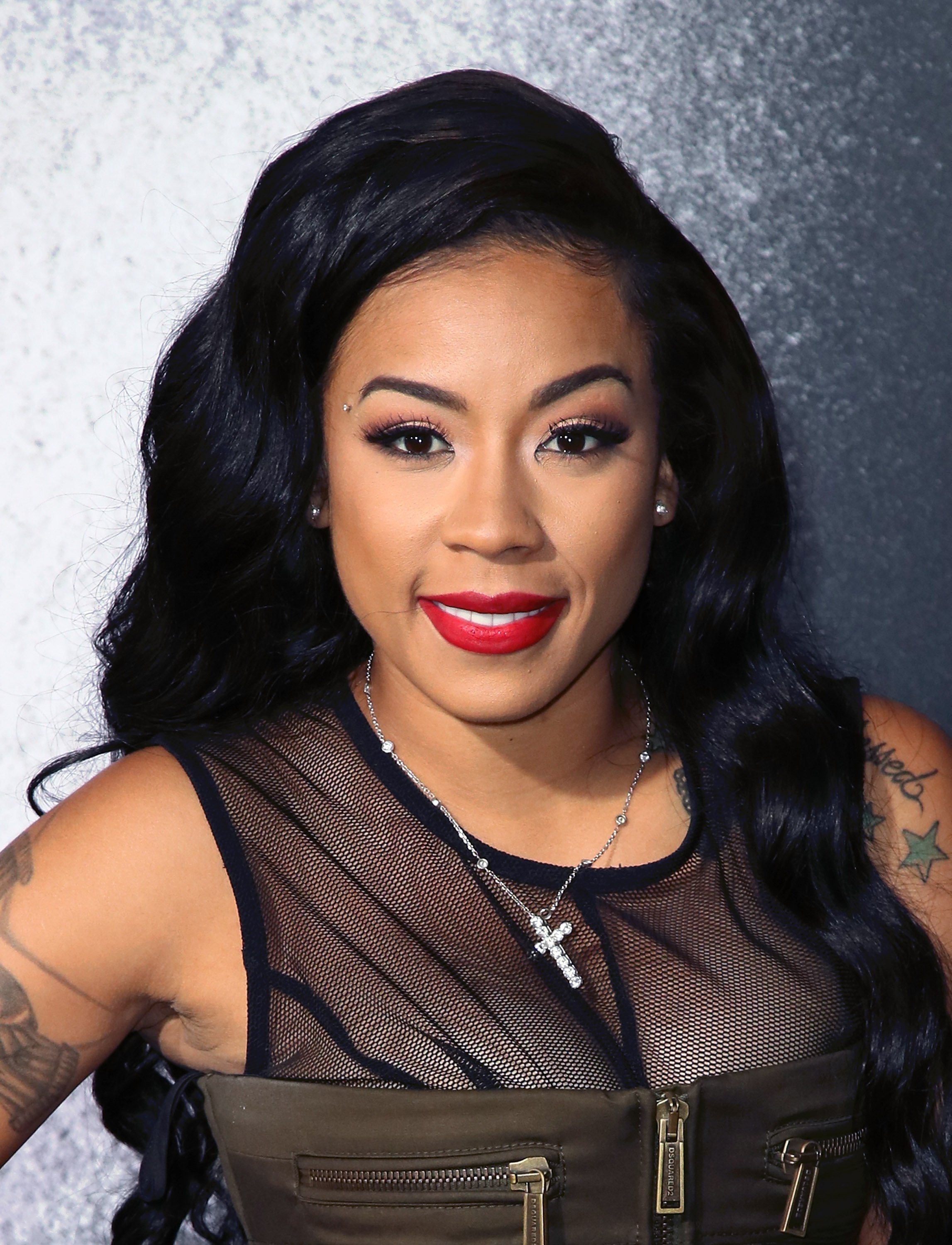 The video, which was posted on Tobias' Instagram page, featured the toddler grabbing a huge white trash bag off the floor while a male voice encourages him to do the job.
The cute toddler was dressed in a pair of navy and grey pajamas with cartoon characters printed all around. He also had a red bib on with his pacifier hanging down his chest.
Tobias looked endearing as he struggled with the trash bag, with his feet pitter-pattering on the hardwood floor in black socks. Fans were taken in by the video clip and took to the comments section.
One fan commented, "He learning already this is so cute," while another added, "[you] and your son have the most fun together it's beautiful to watch," A third fan wrote, "Now that's how you raise a man."
Cole's responsible little man is only a year old and already making a huge impact on social media. The toddler was born on August one to Cole and her ex-boyfriend, singer Niko Khale.
Cole celebrated her son's first birthday with a "Toy Story"-themed party that featured fun pony rides, a carnival, and a yummy looking three-tier cake. The "Heaven Sent" singer's firstborn, Daniel Gibson Jr., also attended the party.
Unfortunately for Cole and Khale, who started dating in 2017, the relationship couldn't last, and they called it quits this year. The "Love & Hip Hop" star seems to be doing well post-breakup.
However, Khale did not handle the breakup so well. In a comment responding to a fan on Instagram, the young singer admitted that he was heartbroken about losing the singer.
Cole has been open about the kind of man she wants in her life. During an appearance on "The Steve Harvey Show," the singer said she wanted her relationship to be built on a strong Christian foundation. 
Her previous relationship before Khale was with former NBA basketball player Daniel "Booby" Gibson who she was married to and is the father of her first child. The couple finalized their divorce this year, three years after the singer officially filed.