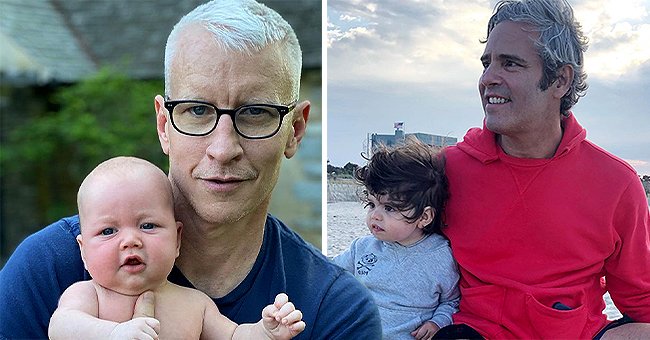 Instagram.com/andersoncooper | Instagram.com/bravoandy
Anderson Cooper & Andy Cohen Joke about Rivalry over Sons Ben & Wyatt's Cutest Baby Alive Title
Anderson Cooper and his old friend Andy Cohen throw joke shades at each other over their sons having the title of the cutest baby alive on "The Late Show."
Anderson Cooper and Andy Cohen have been friends for years. However, the duo has chosen to remain in denial about which of their children is the Cutest Baby Alive.
Cooper has a 7-month-old son named Wyatt Morgan Cooper, while Cohen's baby, Benjamin Allen Cohen is two months away from clocking two. According to Cooper, his friend's baby, Benjamin, is getting old.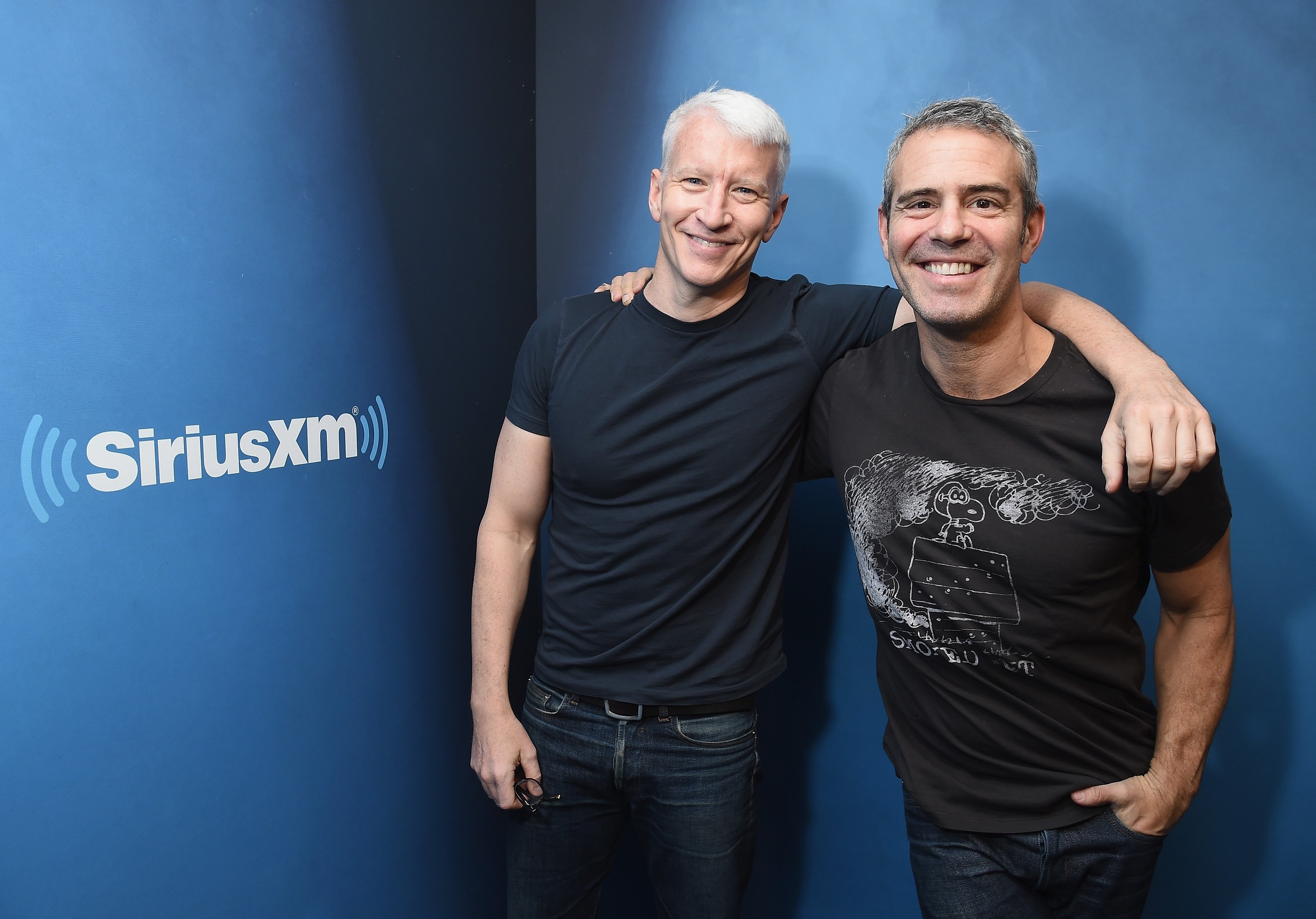 Anderson Cooper and host Andy Cohen at SiriusXM Studios on January 13, 2017, in New York City | Photo: Getty Images.
During a virtual appearance on the popular tv show, "The Late Show," with Stephen Colbert, Cooper and Cohen while promoting their yearly show on CNN, "New Year's Eve" gushed about their kids.
Colbert who hosted the duo asked if there will be a peaceful transition of the title "Cutest Baby Alive" which Cooper's son has held on to for a while. Cohen retorted, jokingly saying:
"Ben, of course, is the Cutest Baby Alive. We got the offer from PEOPLE magazine..."
The fun went on as Cooper replied to his friend, saying that he and his baby chose to pass on the title of the Cutest Baby Alive for two years in a row. Cohen stated that the act was charitable.
Colbert went on to ask the guests of his show if their children got along with each other. According to Cohen, the kids met for the first time on a Father's Day-themed show he hosted in the past.
Cooper and Cohen stated on the show that they never went on that date.
Cohen continued that he and his son go to Cooper's house every weekend. Cooper also said that the kids have grown quite fond of each other, mentioning that they hug whenever they see themselves.
The old friends, Cooper and Cohen, have been friends for a long time, and the pair also talked about how they met. They met in the '90s on a blind date set up by a mutual friend.
They once spoke about this on an episode of the popular show "The Tonight Show" with Jimmy Fallon. Cooper stated that he knew he did not want to go out with Cohen immediately after their first conversation over the phone.
Cooper and Cohen stated that they never went on that date. However, the duo did not know at the time that they had close friends in common until they began to run into each other at various occasions.
Their friendship did work out well and now, they spend a lot of time with each other and their families. This has also led to their kids bonding with each other.
Based on how involved they are with their families, Cooper and Cohen take their friendship as a top priority, and that is such a beautiful thing to see.
Please fill in your e-mail so we can share with you our top stories!