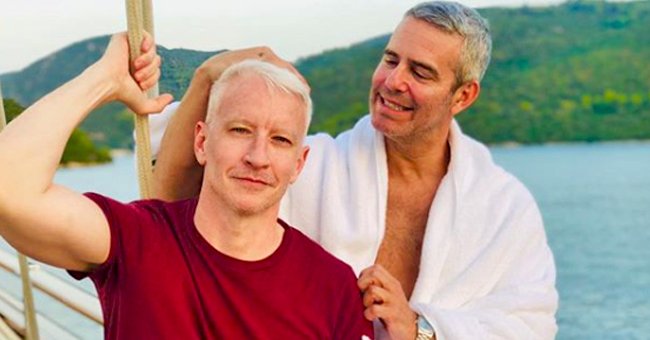 instagram.com/andersoncooper/
Here's What Happened When Anderson Cooper and Andy Cohen's Sons Wyatt and Ben Met for the 1st Time
Anderson Cooper and Andy Cohen's sons have already begun a beautiful friendship. This week, Cooper shared what happened when the two saw each other in person.
Soon after welcoming his five-year-old son in April, Anderson Cooper introduced his little one to fellow anchor Andy Cohen's boy, Benjamin, via virtual chat. That was months ago.
Of course, all four were held back from seeing each other in person due to the coronavirus. After months of waiting, though, they finally met up in real-life. Cooper described what happened in a clip.
WYATT AND BENJAMIN MEET
Speaking to close friend Kelly Ripa on "Live with Kelly and Ryan," Cooper revealed that Wyatt and Benjamin, 19 months, had finally seen each other in person two weeks ago in Connecticut.
The proud father and CNN anchor admitted he's unsure whether Wyatt knows who Benjamin really is. At five months, it's unlikely the baby boy can determine who anyone is except his dad.
However, Cooper said Wyatt was "sort of fascinated" by his peer. In turn, "Benjamin was very sweet with him. He kept poking him," said Cooper, making pointing motions with his hand.
BABIES MEET VIRTUALLY
In June, when the boys met virtually, "Bravo" host Cohen assured little Benjamin that he and Wyatt were about to be buddies who would do things like travel together.
He added: "And if you like him half as much as I like his daddy, you're gonna be great friends." Indeed, Cooper and Cohen have a beautiful and very long-running friendship.
HOW THEY MET
According to Us Weekly, the two anchors first met sometime in the early '90s when they nearly had a blind date. Cooper stopped it from happening because Cohen mentioned his mother, Gloria Vanderbilt, too early on.
Despite the abrupt cutting off of any potential for romance, the pair became friends anyway. Of course, their relationship also leaked into their personal and working lives.
WORKING TOGETHER
Starting in 2016, the pair began hosting an annual stage tour called "AC2: An Intimate Evening with Anderson Cooper and Andy Cohen." In 2017, Cohen was right by Cooper's side as he hosted CNN New Year's Eve Live.
The pair continued the New Year's tradition since then. In 2019, Cohen showed support when Cooper's mother died, and when Cooper got sick with the coronavirus earlier this year Cohen was present in a socially-distanced way.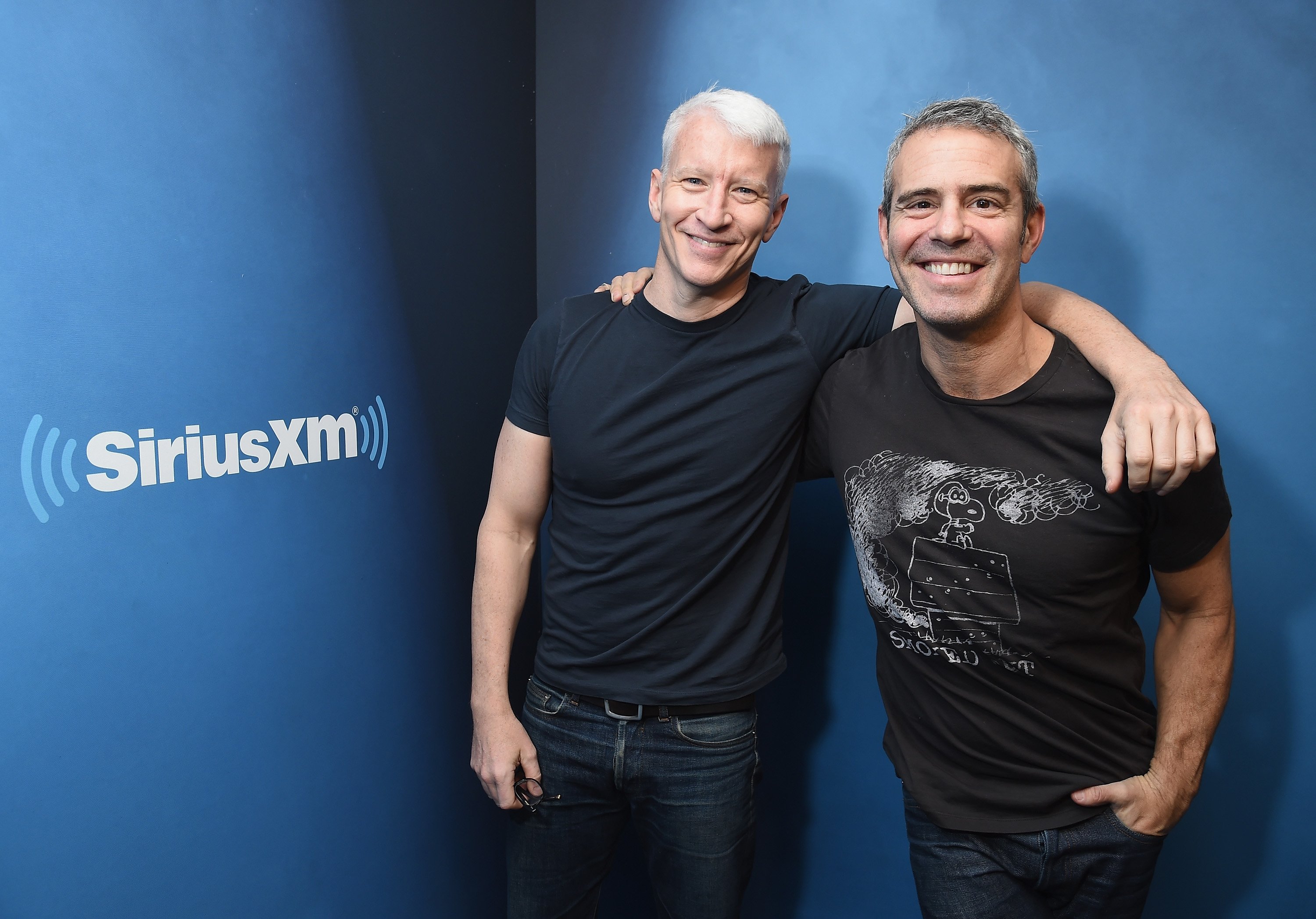 Anderson Cooper and Andy Cohen visit SiriusXM Studios in New York City on January 13, 2017 | Photo: Getty Images
The two have also enjoyed a lot of outings, vacations, and attended events together over the years. Their sons certainly have an excellent example of friendship to go off.
Please fill in your e-mail so we can share with you our top stories!