Anderson Cooper and Andy Cohen's Sons Meet for First Time during a Sweet Video Chat
CNN's anchor Anderson Cooper and talk show host Andy Cohen introduce their son's during a sweet virtual video chat on Father's Day.
Both Cooper, 52, and Cohen are buddies, so bringing their kids to the friendship fold does not seem like a bad idea to the parents. Recently they engaged in a live chat on the newest episode of "Watch What Happens Live: With Andy Cohen" show.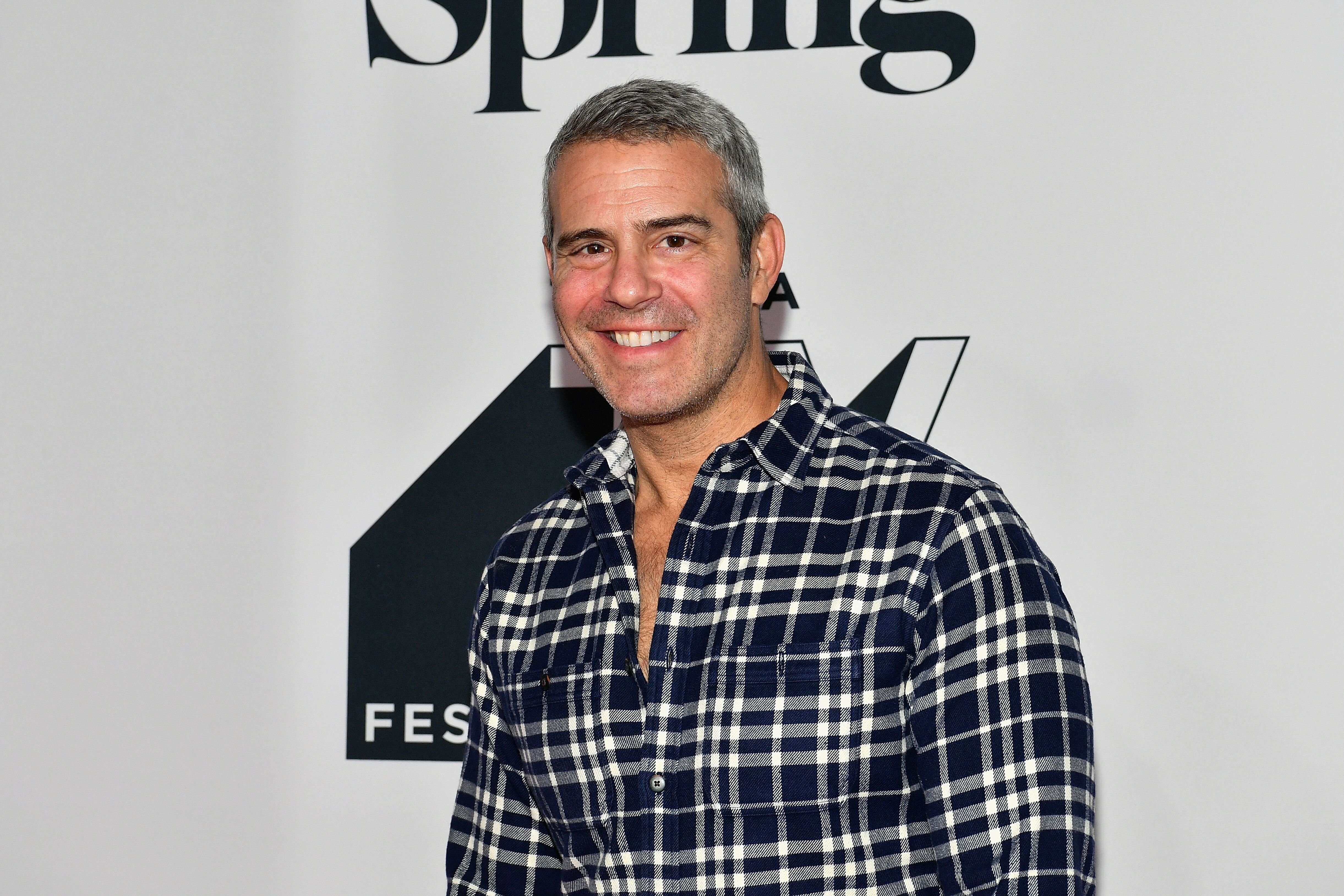 Cohen's 1-year-old son Benjamin seemed a bit distracted, but his dad continuously urged him to look at his potential best friend.
1-month-old Wyatt, on the other hand, was carried by his dad, and he stared into the camera now and then with no expressions on his face. Benjamin's dad took the lead, and excitedly began the introduction. He said:
"I thought it would be fun if they met right now...Look that's going to be your good buddy, Wyatt... We're going to travel together... you're going to be great friends."
The "WWHL" host made a remark about Wyatt's striped onesie. He blurted that the baby is the spitting image of Cohen. Cooper did not argue the remark. However, he gushed on his son and revealed that his tiny lips frequently move, which seems rather adorable.
While Cohen's nanny now works for the CNN host, Wyatt has also gotten Benjamin's baby clothes.
Cooper is new to fatherhood but has shown his joy in having a son. When he welcomed his mini-me, the 52-year-old updated a heart-melting tribute to the newborn under an affection-filled image of father and son. He wrote:
"I want to share with you some joyful news...This is Wyatt Cooper...he is sweet, and soft, and healthy I am beyond happy."
The new father once revealed that his best buddy influenced his decision to have a child and that after Cohen's experience, he thought it would not be a bad idea.
Both dads are genuine BFFs and apart from live chats, and regular phone conversations and Facetiming; their sons are seemingly like brothers.
While Cohen's nanny now works for the CNN host, Wyatt is also provided with Benjamin's baby clothes, which he has outgrown.
The "WWHL" anchor shared with a news outlet how the whole experience of preparing Wyatt's closet with his son's hand-me-downs feels thrilling.
He admitted that there are numerous outfits for the 1-month-old, and mentioned that his best friend is overwhelmed with joy at the gesture. Concerning Cooper's parenting methods, Cohen explained that the 52-year-old is doing great and approves of his parenting skills.