Gwen Stefani's Fans Gush over Her Photo Alongside Fiancé Blake Shelton in a Cowboy Hat & Boots
Music star Gwen Stefani had her fans buzzing with delight after sharing a warming photo of her and her fiance Blake Shelton enjoying sweet couple moments and posing for the camera.
Gwen Stefani's new Instagram post showed her rocking an exquisite glam while drawing fans' attention as she and her partner, Blake Shelton, stood for a romantic snapshot.
In the one photo post, the music stars were outdoors looking radiant and smiling for the camera. Shelton rocked a checked shirt and jeans look while Stefani went for a vibrant glam.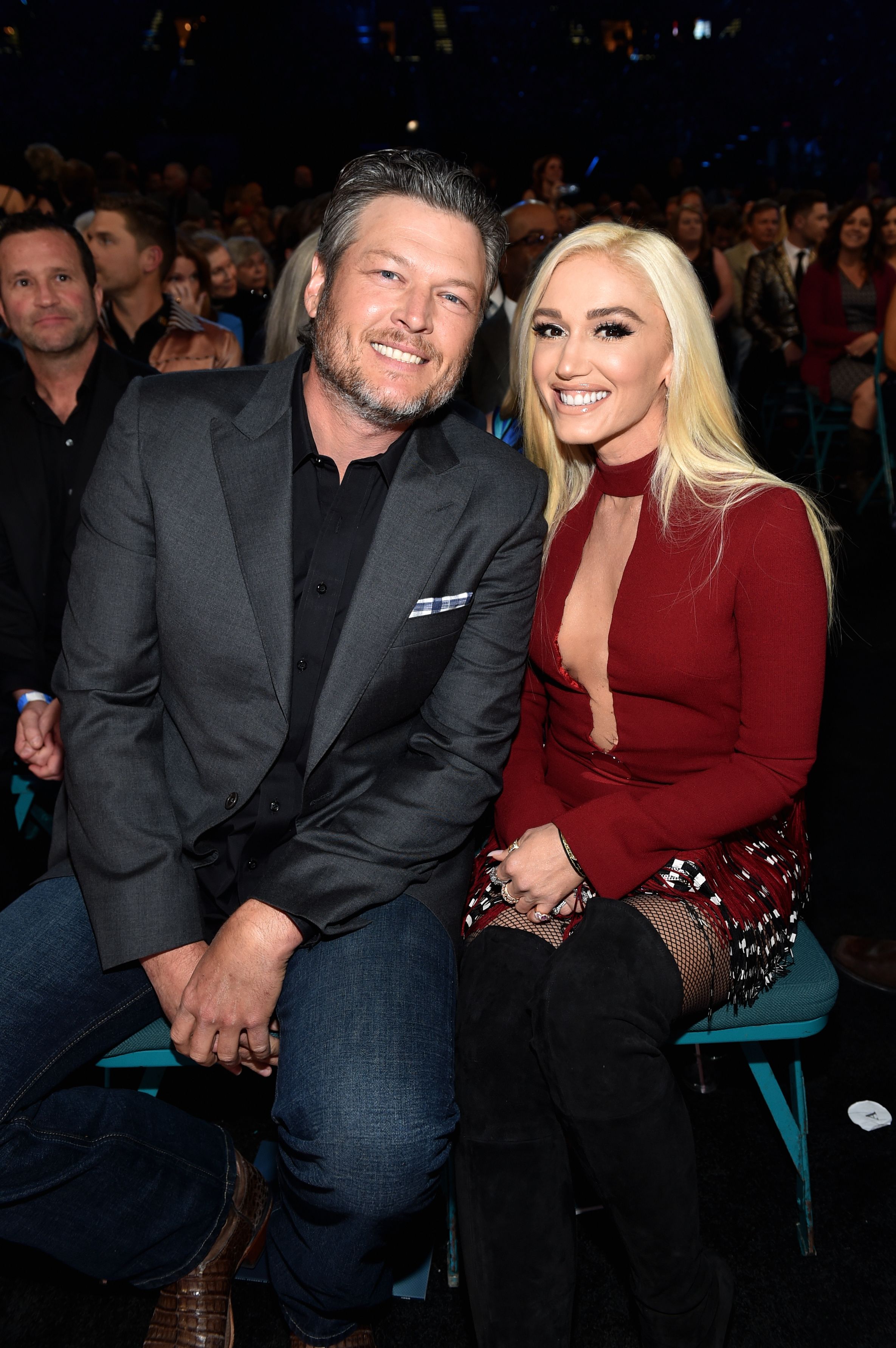 The "The Voice" coach was the perfect and glamorous cowgirl in a cream-colored cowboy hat and a floral shirt dress worn with a pair of pink knee-high boots. She spiced up her ensemble with a sheer fishnet while sporting red hot lipstick.
In another congratulatory news, Stefani emerged as the winning coach on "The Voice's" season 19.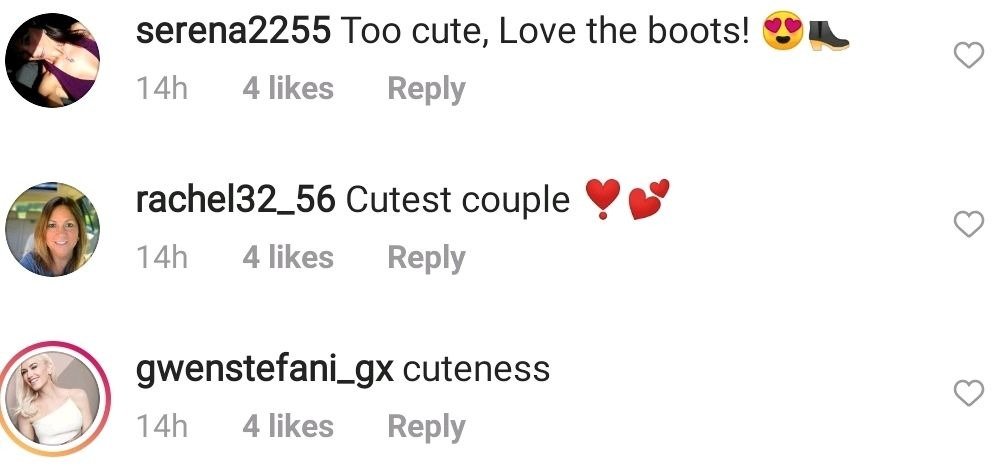 Many of her fans were over the moon for the 51-year-old's chic look, and they did not hesitate to let her know. One person let Stefani know that she and her lover were the cutest couples and others agreed with this sentiment. 
A second person admitted that Shelton and his woman would make a great couple, in marriage while another let Stefani know that she and Shelton were their favorite celebrity pair.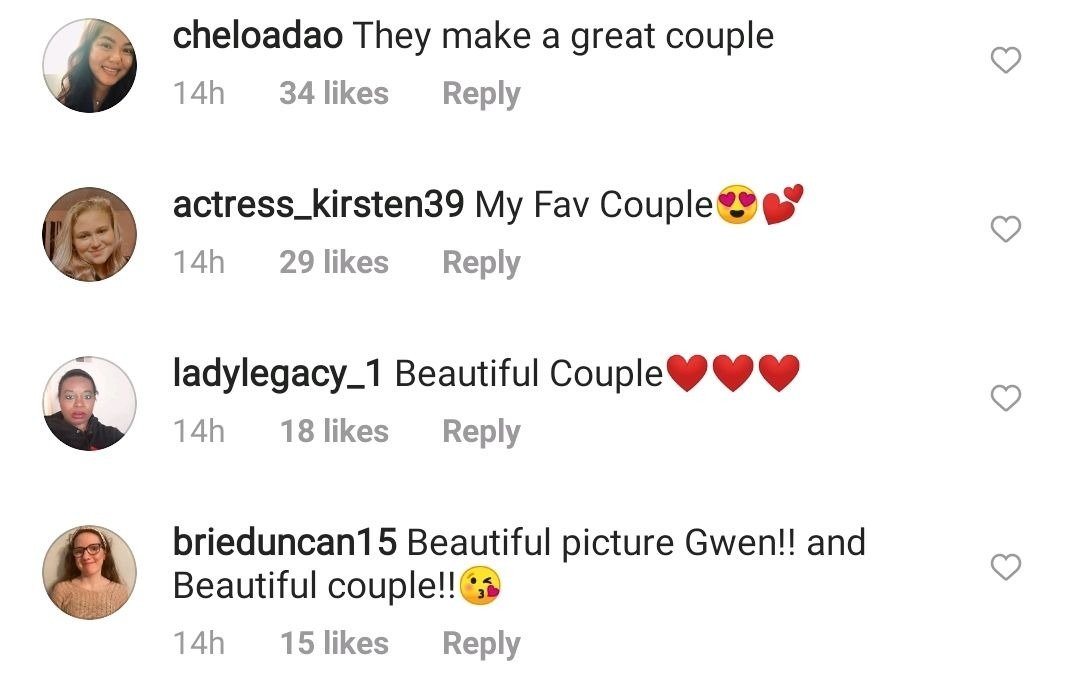 Since the pair announced their engagement in October, they have been a delight to fans. According to an insider, although Shelton and his woman spent most of the quarantine together, he could not wait to spend the rest of his life with her. 
The close source stated that the "Happy Anywhere" singer couldn't get enough of his partner and was happy for her presence in his life. The insider said about Shelton:
"Blake loves being around Gwen because she has the kind of positive energy about her that's constantly uplifting him and everyone else around her…"
Recently sitting with Kelly Clarkson on "The Kelly Clarkson Show," Stefani sweetly recalled how she almost ruined the proposal when she almost canceled her plans to go visit her country star lover in his Oklahoma ranch. 
The star noted that she had been really concerned about the COVID-19 pandemic and traveling to Oklahoma with her family. However, Shelton, 44, was eventually able to surprise her with a sparkly engagement band. 
In another congratulatory news, Stefani emerged as the winning coach on "The Voice's" season 19. Stefani's prodigy contestant, Carter Rubin, 15, gave other contestants a run for their money as he was crowned the winner. 
The star coach was beside herself with joy as she squealed that she beat her lover in the game. Shelton had returned the joke with a mock sentiment stating that the show was rigged. 
In the end, it was all love as the couple congratulated Rubin. The young boy's win marks a first for Gwen Stefani since she started coaching on "The Voice."