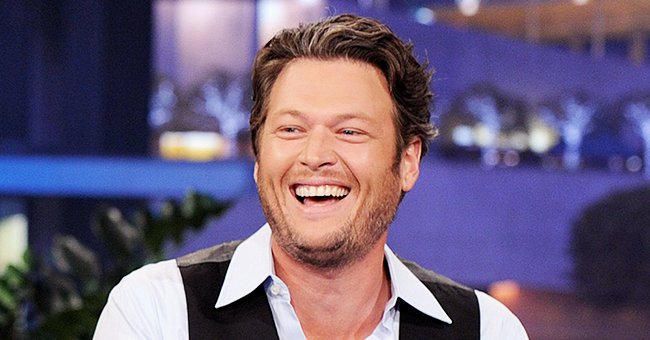 Getty Images
Blake Shelton Shares Sweet Photo with Gwen Stefani and Gushes about Their Love
In his latest social media photo, Blake Shelton paid a heart-melting tribute to his girlfriend, Gwen Stefani. It was short yet sweet enough to warm the hearts of the couple's fans.
Blake Shelton, 44, shared a picture of himself and Gwen Stefani, 50, on Instagram, where the "Hollaback Girl" singer is seen giving him a warm embrace. The August 18 photo garnered 188,684 reactions as of writing.
Fans left heart comments on Shelton's post. One fan wrote that the "God's Country" singer should not lose Stefani as she is "a keeper."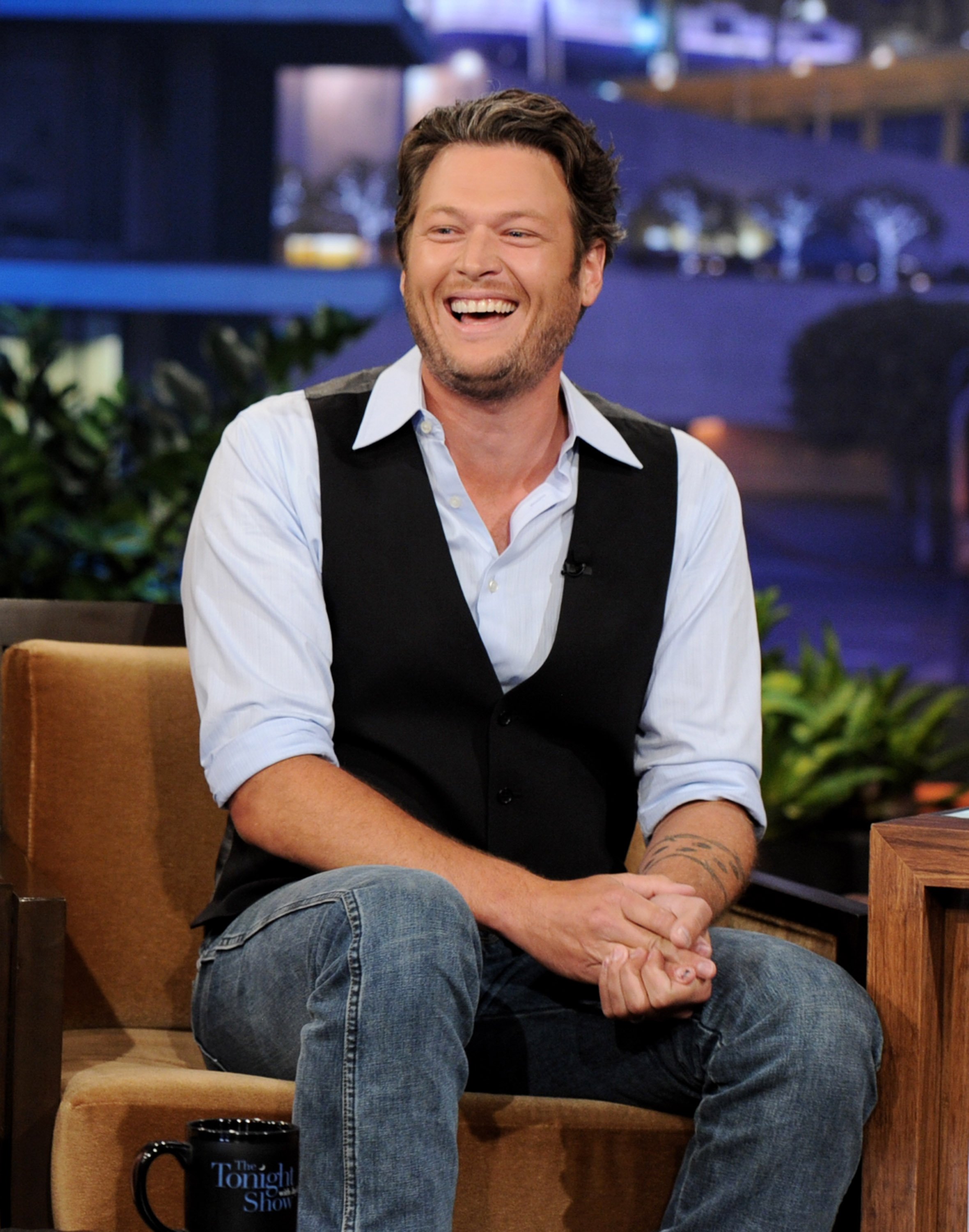 Blake Shelton during his 2011 appearance on the "Tonight Show with Jay Leno" in NBC Studios. | Photo: Getty Images
Shelton's photo was taken from a scene from his latest music video, "Happy Anywhere," which was released in July. Alongside the picture, he wrote:
"I could be #Happy Anywhere with YOU…"
Seeing the love between the two singers, who have been serving as celebrity coaches on the singing competition "The Voice," fans could not help but gush over their sweet romance.
The country singer's "Happy Anywhere" music video was the fourth time he featured the "Sweet Escape" singer.
They teamed up for a song in December 2019, where they sang "Nobody But You" during the "Friends and Heroes" tour. Their other previous collaborations include "Go Ahead and Break My Heart," and "You Make It Feel Like Christmas."
Shelton never thought they would end up as a couple as he first thought they were an unlikely match.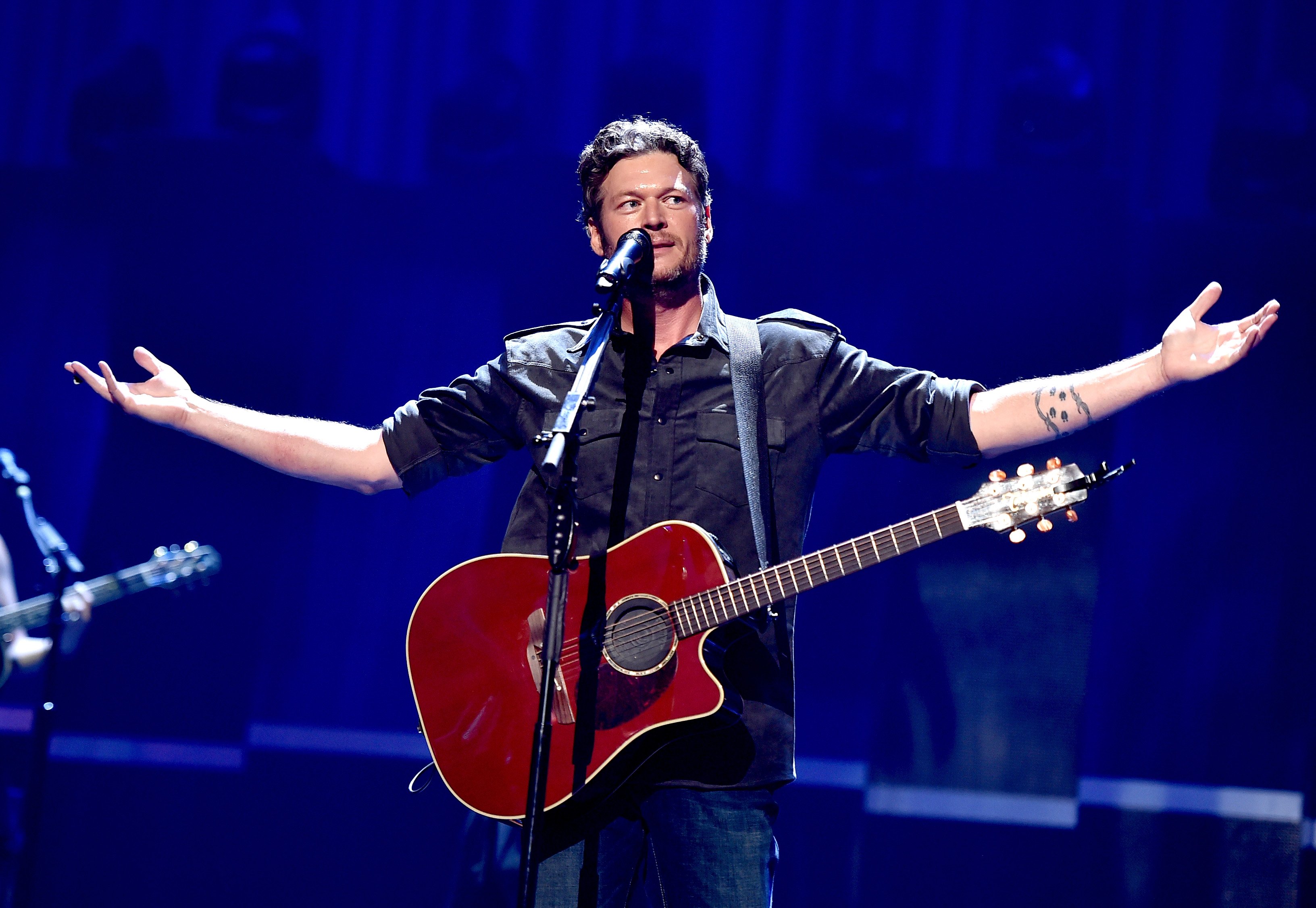 "Happy Anywhere" crooner Blake Shelton performs at the 2015 iHeartRadio Music Festival at MGM Grand Arena in Las Vegas. | Photo: Getty Images
After Shelton's successful music video release, the award-winning musician revealed an interesting story behind the video production. They shot the whole production while on lockdown.
While he and Stefani, along with her family, were isolating in his Tishomingo ranch, they took advantage of the ongoing pandemic by letting loose their creativity.
He said Stefani's brother, Todd, shot the entire video. In addition to their material, Stefani included the couple's videos from her cellphone.
In the five years that they have been together, Shelton and Stefani's love for each other has remained steady. Shelton has also become close to her children - Kingston, 14, Zuma, 11, and Apollo, 6.
Shelton never thought they would end up as a couple as he first thought they were an unlikely match. He said that Stefani is the most understanding and kind-hearted person he has ever met.
The pair met in 2014 on the set of "The Voice." They started dating in 2015 after they finalized their divorce from their previous relationships.
When they started dating, Stefani convinced Shelton to attend church frequently. It was a turning point for Shelton as he never had a close relationship with God.
Shelton, who is now a firm believer of God, thanked Stefani for helping him. He said that without faith, his life would make no sense.
Please fill in your e-mail so we can share with you our top stories!