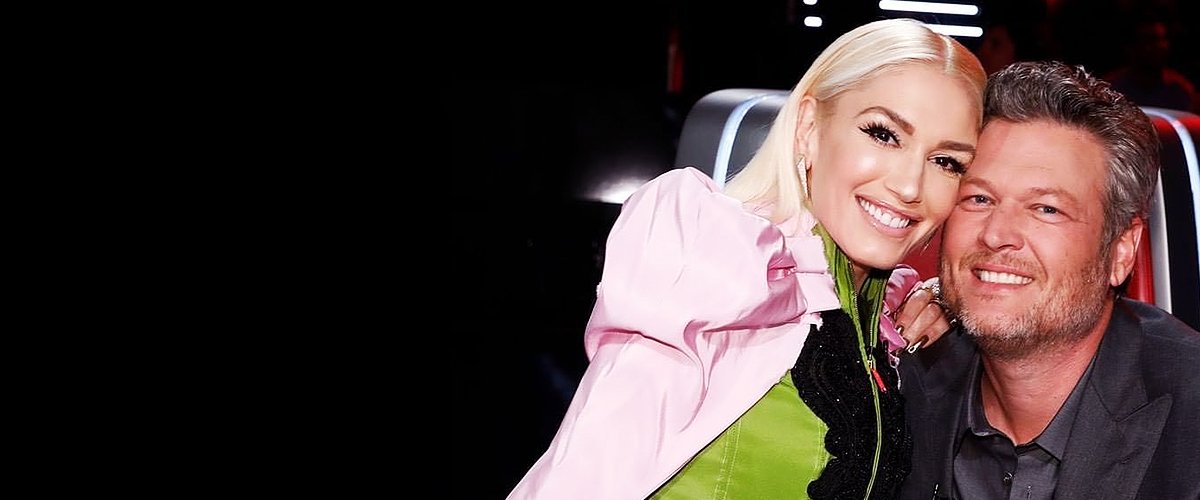 Getty Images
Gwen Stefani Convinced Blake Shelton to Attend Church — inside Their Relationship with God
Gwen Stefani and Blake Shelton have been a couple for five years. Before dating her, Shelton's relationship with God was not as close as it is nowadays.
Stefani and Shelton met in April 2014 when she joined him and the rest of the coaches of "The Voice" – Adam Levine and Pharrell Williams. In November of that year, she shared on Instagram the first glimpse of a possible romance between them.
Shelton admitted that he had a "revelation" back in 2019.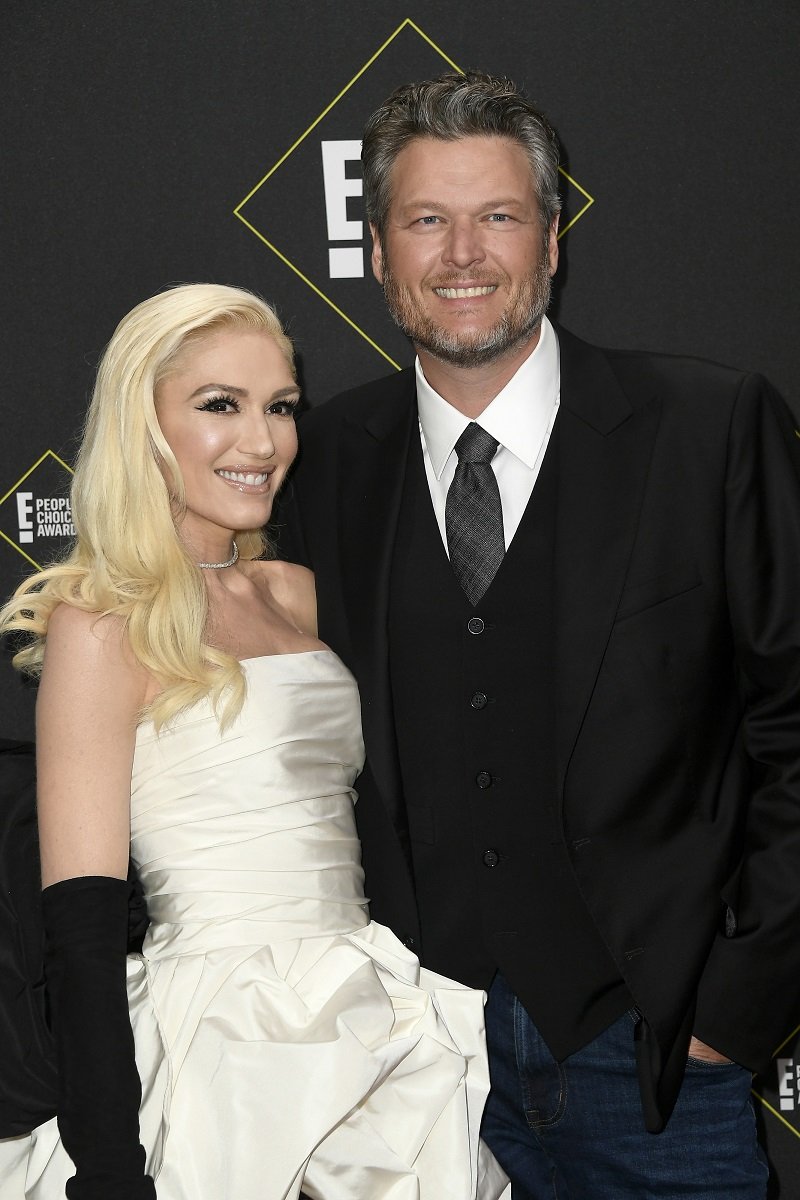 Gwen Stefani and Blake Shelton on November 10, 2019 in Santa Monica, California | Photo: Getty Images
GWEN STEFANI AND BLAKE SHELTON'S LOVE STORY
In mid-2015, both Shelton and Stefani separated from their respective partners (Miranda Lambert and Gavin Rossdale). They supported one another during those hard times and grew fond of each other.
Later, in November, Blake Sheldon's representative confirmed their romance, making clear that they started dating shortly before the announcement was made and that they bonded through their divorces.
The following year, Shelton was in an interview with the Tennessean and opened up about his and Stefani's romance.
He emphasized the fact that they not only supported but also could relate to each other in a way that "nobody else on earth" could, and it saved his life.
GWEN STEFANI AFTER SPLITTING FROM HER HUSBAND
For Gwen Stefani, 2015 was definitely a challenging year as she separated from her husband of 13 years – the same man she shares three children with. Fortunately, her religious faith helped her go through such an ordeal.
Stefani pointed out that, after her split, she was not looking for love and that Shelton was just one of the gifts that she was given, a gift that she is very grateful to have received.
Faith has been an important topic in Gwen Stefani and Blake Shelton's relationship in more ways than one.
When they started dating, she convinced him to attend church frequently, something that he had not done in his whole life, the Tennessean reported.
BLAKE SHELTON GOT CLOSER TO GOD
Shelton admitted that it was time to "turn a page" and that he became a stronger believer in God thanks to Stefani and their relationship. He explained:
"I believe in God now more than I ever have in my life. […] If you take God out of it, it doesn't make sense. If you put God into it, everything that's happened with us makes sense."
Speaking of his religious beliefs, Shelton admitted that he had a "revelation" back in 2019 when his producer, Scott Hendricks, sent him five or six new songs for him to listen to.
At the time, the singer was working on the land, something that has always made him feel the most connected to God. The first song that he played was "God's Country," and it was the "most shocking moment" in his two-decade-long career.
Blake Shelton pointed out that his "revelation" was like the kind of moments that some people describe as feeling the necessity to pull over on the side of the highway to listen.
Fortunately, he decided to record "God's Country," and it became one of his songs that reached the top of the country radio airplay charts faster. If that wasn't enough, it became the highest streaming song of his career and the title track to his album.
BLAKE SHELTON ON RAISING GWEN STEFANI'S KIDS
Gwen Stefani and Blake Shelton's romance has also brought new challenges for the country music star, and becoming a parent to her three kids has been one of them.
Talking to "Today," he confessed that it was "scary" because he sees his relationship with Kingston, Zuma, and Apollo in a very peculiar way.
Shelton admitted that he spends a lot of time with the boys and considers himself their "buddy," but he also knows that, after a while, they start listening to the things he says, and that's a lot of responsibility. It is important to point out that Shelton does not have any biological children.
At the moment, Gwen Stefani and Blake Shelton are quarantining together, and rumors about a possible wedding after social distancing guidelines are lifted have been all over the Internet.
Please fill in your e-mail so we can share with you our top stories!