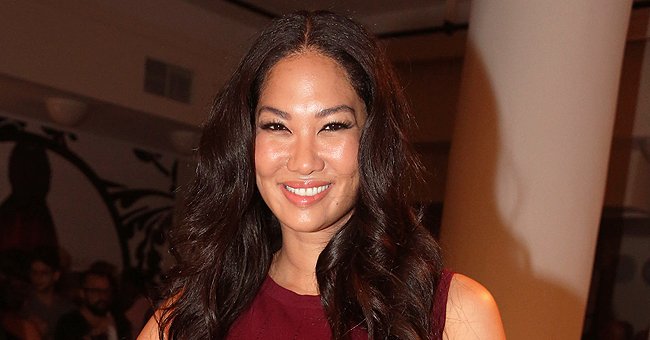 Getty Images
Kimora Lee Simmons' Daughter Aoki Flaunts Her Fit Figure Posing in a Gold Bikini

Kimora Lee Simmons' daughter Aoki has left jaws on the floor in a sexy photo of her dressed in a gold bikini. She's in partnership with her mom on a new business venture.
Aoki Lee Simmons is the perfect example of the apple not falling far from the tree. The 18-year-old has taken after her model mom as she shows off her perfect body in a gold bikini.
In the photo, Aoki is outdoors on the patio, leaning forward on a wooden beam with her chin resting in one hand. She strikes the perfect model pose, with her right knee bent on the lower beam as she keeps her left leg straight.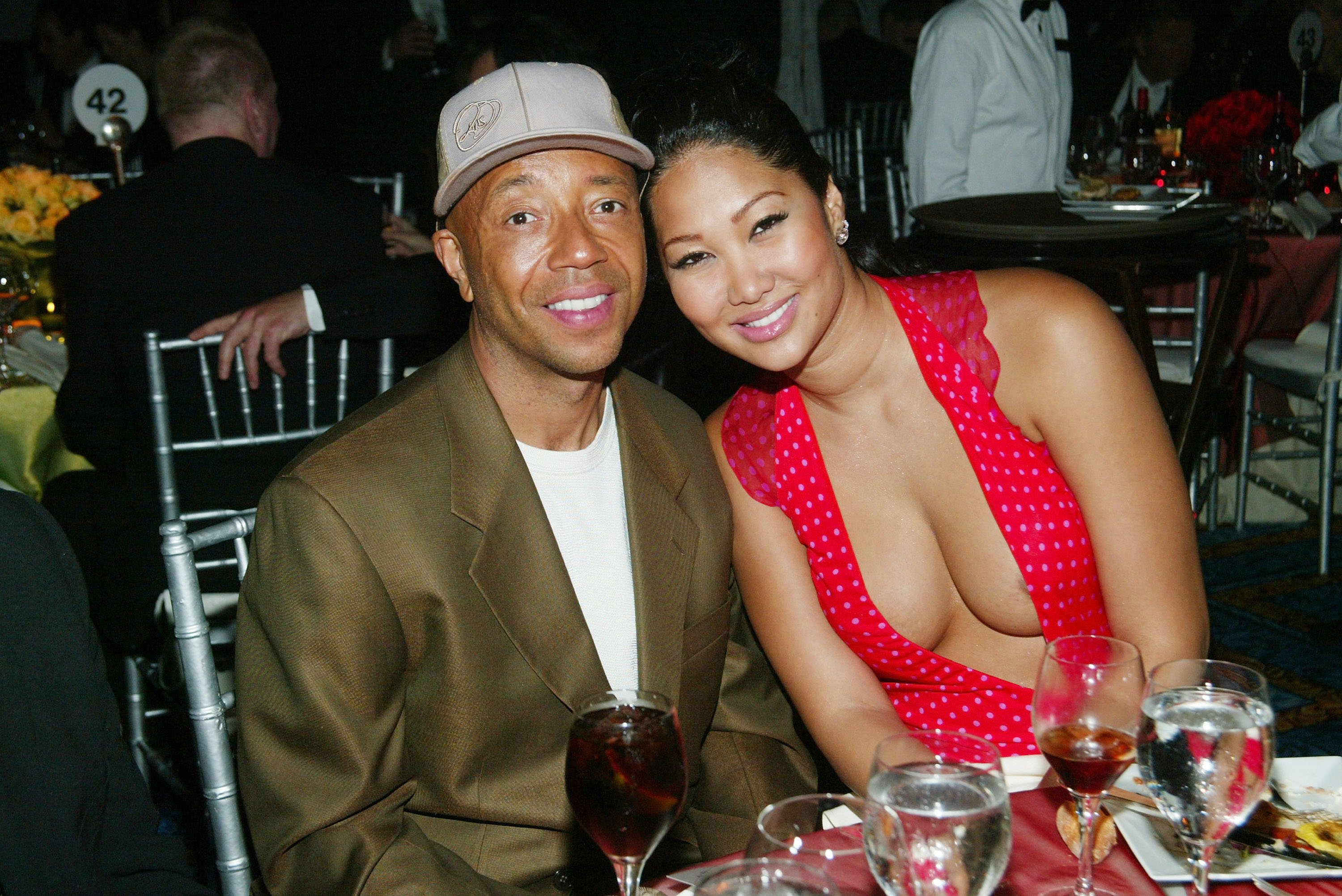 Kimora Lee Simmons at the Tony Awards Dinner with ex husband, Russel Simmons on June 8, 2003. | Photo: Getty Images.
She has accessorized with a simple gold bracelet and necklace. Her curly black mane is left loose, as she looks straight into the camera with a make-up free, fresh face.
It's a sunny day out, with dreamy clouds and green plants serving as the perfect backdrop. It seems the Harvard student has finally learned to love her physique as she captions:
"What's something that used to bother you but you now cherish? For me, it's my height! All 6ft of big hair and flamingo legs!"
Aoki is the younger sister to Ming, 20, whose parents are Kimora and Russel Simmons. Kimora also shares a son, Wolf with her husband, Tim Leissner. She has another son with Djimon Hounsou named Kenzo.
Earlier this year, Aoki playfully challenged Russell to a yoga challenge, revealing how she's using yoga as mediation to survive COVID-19. Kimora, Russell, and Aoki were also ecstatic to share news of Aoki's acceptance into Harvard last year.
As part of her self-care lockdown routine, Aoki indulged in running and yoga.
Baby Phat founder, Kimora, has partnered with Aoki and Ming to launch Baby Phat Beauty. Their first product is a 3-piece "Shimmer Dreams" set consisting of a lip gloss, moisturizing hand lotion, and a shimmer body spray.
Each set has been modeled after the trio using signature fragrances titled "Opulence" (Ming), "Ethereal" (Aoki), and "Divine" (Kimora). The new beauty range will echo the same ethos that Baby Phat embodies around diversity. Kimora said:
"We've been talking about inclusivity; some of these things that are popular, hot-ticket items right now have been part of our legacy for 20-something years."
When the world was thrust into lockdown, Aoki shared (in now-deleted videos) funny clips of her trying to pack up her life at Harvard to head back home. The university joined other Ivy League schools in canceling classes in March.
As part of her self-care lockdown routine, Aoki indulged in running and yoga. An avid reader, she also treated herself to the many books she's collected throughout her life and passed the time organizing her personal library.
Kimora is excited about the future prospects of the new Baby Phat Beauty and has teased a future skincare range and makeup line. It follows on from the re-launch of Baby Phat in 2019, initially launched on International Women's Day in 1999.
The biggest takeaway for her is having her daughters by her side. She relayed how Aoki and Ming have been with her through her career successes and even watching her make mistakes. The future looks bright for the gorgeous trio.
Please fill in your e-mail so we can share with you our top stories!