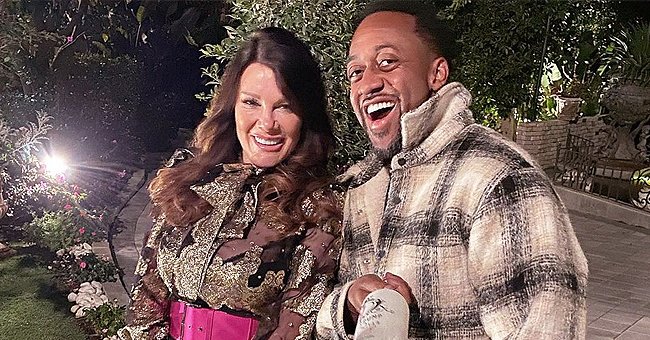 Instagram/jaleelwhite
Jaleel White Flashes White Smile Posing in a Sweet Joint Photo with Lisa Vanderpump

Showbiz stars Jaleel White and Lisa Vanderpump were all smiles in new photos posted to social media while letting fans know something big was brewing.
"Family Matters" star Jaleel White and reality personality Lisa Vanderpump looked radiant presenting big smiles in new photos shared to the actor's Instagram page.
The duo looked lovely rocking chic wears while they posed outdoors. In his caption, White had a promising message for fans.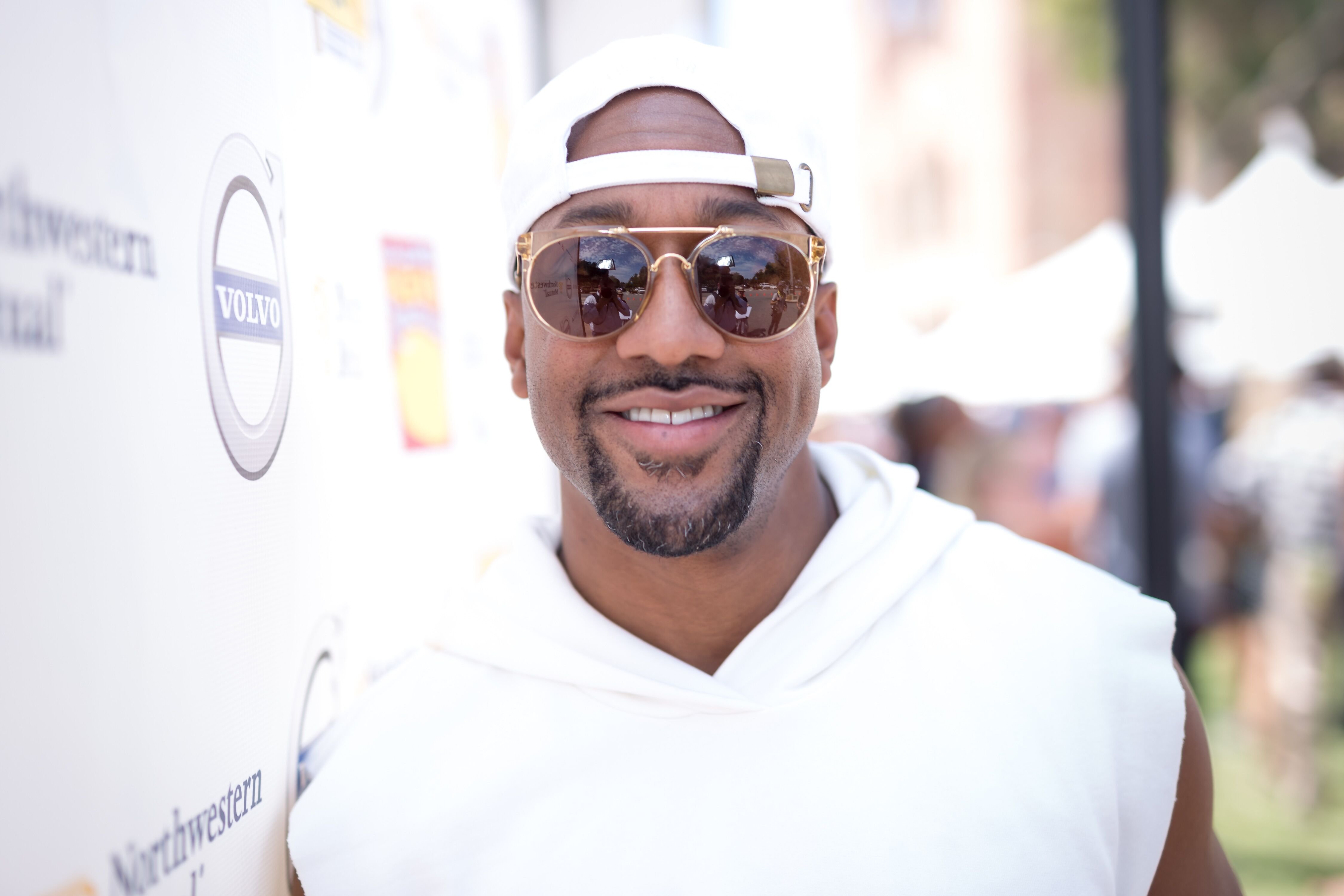 Jaleel White arrives for the 8th Annual L.A. Loves Alex's Lemonade at UCLA Royce Quad on September 9, 2017 | Photo: Getty Images
In the first photo, the pair stood near a well-groomed grass patch. White, 44, looked dapper in a tweed jacket and pair of pants while rocking matching sneakers.
Vanderpump opted for an elegant glam as she rocked a sheer shirt designed with floral embroidery. She matched her blouse with a pair of wide-brimmed pants and a pink belt that cinched her waist.
The second snap was a selfie showing them at a closer range. Here it seemed Vanderpump traded her sheer top for a plunging ensemble that showed off her cleavage. The star who presented a big smile styled her hair with a studded headband. White captioned:
"Test results negative. Wait till you see what we've got cooking with this queen…"
Vanderpump might have been full of life and zest in her snapshots with White, but the star has had to endure a sad moment following her exit from Bravo TV's "Real Housewives of Beverly Hills."
White's podcast centers around celebrating the perseverance of stars who found fame during childhood.
The reality icon mourned the death of her long time buddy and pet, Giggy, who passed away on December 13. A close source shared with Hollywood Life that Vanderpump was quite devastated by her pet's death.
The source added that the reality star saw it coming because the dog was already old. As she manages her grief, the showbiz star is moving on after her exit from RHOBH.
She might not be returning to the show, but she would be continuing her collaboration with Bravo TV with her new show, "Vanderpump Dogs."
The show will center around how Vanderpump goes about her daily business of using her charity foundation, which works towards securing a better life for impoverished dogs.
Speaking of new projects, White, who played Steve Urkel in "Family Matters," has also been busy with his "Ever After" podcast where he invites former child stars to reminisce on old-time stints and transition into adulthood.
White shared that the purpose of the eye-opening podcast was to shed more light on the lives of former child stars and how they overcame obstacles in show business during their transition to adulthood.
The star noted that that part of the story was not popular enough, unlike how people concentrated on success stories. White's podcast centers around celebrating the perseverance of stars who found fame during childhood.
Please fill in your e-mail so we can share with you our top stories!