Dwyane Wade's Daughter Zaya Wade Came Out as a Transgender in 2020 — Who Is She?
Dwyane Wade and Gabrielle Union's daughter, Zaya, came out as a transgender person in 2020. Her family is proud of her decision and has shown support on social media.
Born Zion in 2007, Zaya Wade is Dwyane Wade's daughter with his high-school sweetheart Siohvaughn Funches. The former NBA player married Funches in 2002 but they divorced in 2010.
Following their split, Wade obtained full custody of Zaya and Zaire, their two children. He then married actress Gabrielle Union, who has been Zaire and Zaya's mother figure.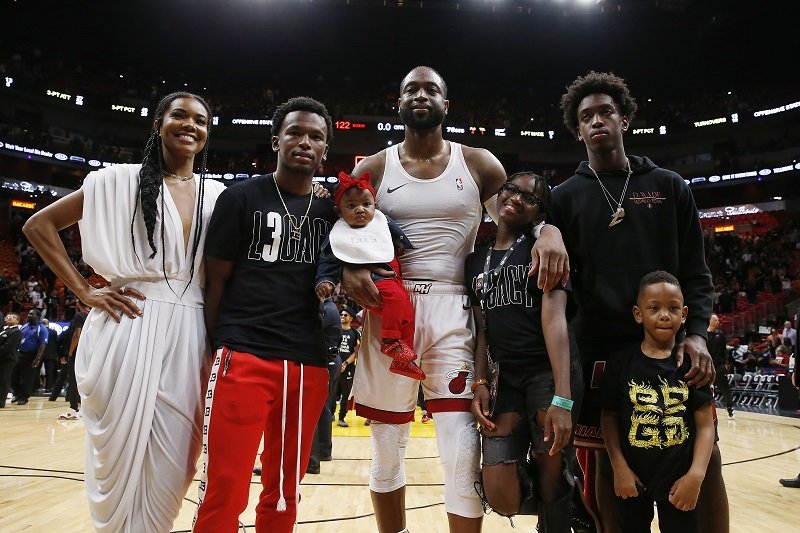 NO MORE ZION: ZAYA
In February 2020, the Wade family made headlines after Wade announced during an episode of the "The Ellen DeGeneres Show" that Zaya came out to him and Union and asked them to call her she/her.
Wade added that he and his wife were LGTBQ+ allies and, as proud parents of a transgender girl, their job was to get information about it to make sure Zaya had the chance to be her best self.
Ever since coming out, Zaya has embraced her true self.
Shortly after Wade's interview with DeGeneres, the former NBA player shared a video of Zaya driving a golf cart next to him while stressing the importance of being "true to yourself." Zaya said:
"What's the point of being on this earth if you're going to try and be someone you're not. […] don't really care what the stereotypical way of being you is."
MEET ZAYA
Zaya pointed out that she knew things could get tough, but people just have to push through, especially in this era that gender-identity themes have become more accepted.
Union tweeted the video and wrote, "Meet Zaya." She described her stepdaughter as a compassionate, loving, and smart person, adding that it's okay to love, respect, and listen to children.
A week later, Wade told "Good Morning America" host Robin Roberts that Zaya knew she was transgender since she was three years old, and described how she found that out.
Zaya used to know only two things: gay and straight. However, after doing some research, she learned about gender identity. That's when she started identifying herself as a "young lady."
Ever since coming out, Zaya has embraced her true self. In March 2020, she made her red-carpet debut at Los Angeles' annual Truth Awards next to her parents, who wore custom-made suits.
Apart from that, Zaya has been rocking different hair colors and styles, including lavender braids, a platinum blonde, vibrant pink, and neon blue. Way to go, Zaya!