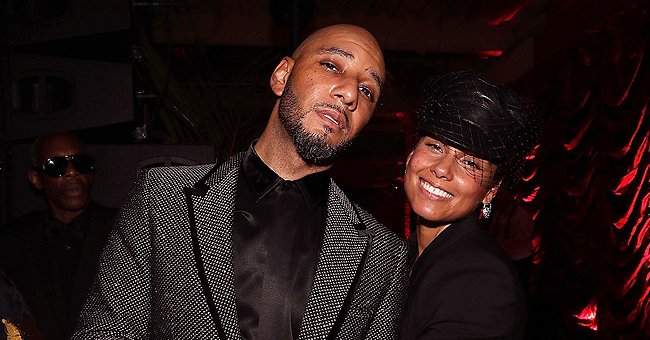 Getty Images
Alicia Keys' Son Genesis Melts Hearts in Video Calling Dad Swizz Beatz This Hilarious Nickname

Alicia Keys' son, Genesis, has put his father Swizz Beatz in his place by calling him a funny nickname, while Swizz attempts to reprimand him for his behavior. Keys also talks about having conversations about race with her kids.
The son of 15-time Grammy Award-winner Alicia Keys and producer to the stars Swizz Beatz, Genesis, had a clever response for his dad who tried to intimidate him by calling himself the alpha dog of the home.
It's all been revealed in an adorable video where Swizz is trying to reprimand Genesis for causing chaos in the house. Swizz summons Genesis over and questions him on why he won't listen to him when telling him to calm down.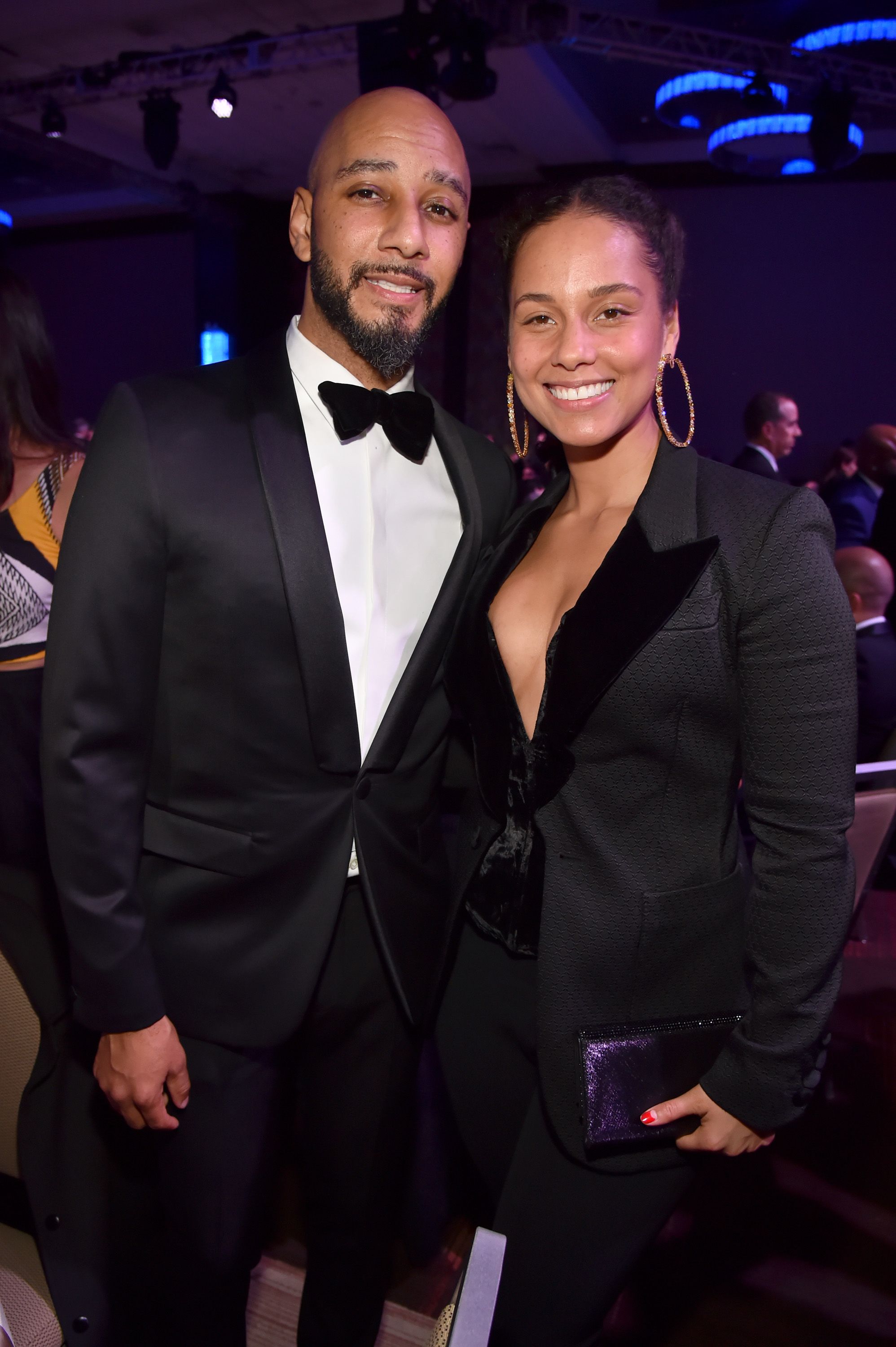 Married couple Alicia Keys and Swizz Beatz at the Pre-Grammy Gala on January 27, 2018 in New York. | Photo: Getty Images
Swizz lightly taps Genesis on his chest before asking him whether he's aware that he is "the big dog" of the house. Genesis' response was:
"You're the big hot diggity dog."
The 5-year-old bursts into cute laughter shortly after, covering his mouth with his hand before we catch a glimpse of his older brother, Egypt. You can also hear his mother, Keys, conducting a conversation in the background.
A pregnant Keys, 38, walked down the aisle in July 2010 to wed Swizz at their private Mediterranean home. Egypt Daoud Dean was born three months later. They welcomed Genesis Ali Dean on December 27, 2014.
Keys admits to having conversations with her boys in a way they can understand around racial profiling and stereotyping.
It seems the creative gene has been passed down to both boys, with Egypt having taken after his father to produce a song for the rapper, Kendrick Lamar. Meanwhile, Genesis was credited as the photographer behind Keys' July InStyle Magazine Cover.
Since having her children, Keys has had to reconsider certain aspects of her busy schedule, including limiting how much traveling she does, as she said:
"I am a very present mom, and you know us moms want to do it all. But we have to be good to ourselves too. We do the best we can and make the best choices we can."
The "No One" singer previously spoke about how she attempts the very common problem of motherhood-work balance. She and Swizz work hard to afford their kids everything they desire.
Swizz began making a name for himself in the late '90s as a talented producer to big names including Beyoncé, Whitney Houston, Drake, and DMX.
He's also an artist in his own right, having released several albums including his 2007 debut album "One Mand Band" and 2018's "Poison."
With 2020 being such a tough year around race relations through infamous incidents such as the death of George Floyd, Keys admits to having conversations with her boys in a way they can understand, around racial profiling and stereotyping.
The talented singer enjoyed another good year with her album, "Alicia," released in September after the release date got pushed back amid the coronavirus pandemic.
Please fill in your e-mail so we can share with you our top stories!