Cheryl Burke & Matthew Lawrence — Glimpse inside the Ups & Downs of Their 10-Year Relationship
The couple has been married for one year and is more in love than ever. Their love withstood the test of 10 years apart.
The "Dancing With the Stars" former contestant, Cheryl Burke, 36, and actor Matthew Lawrence, 40, decided to give their love a second chance after being apart for a decade.
The couple wants to do things right this time, taking the time to live each stage of their relationship. Lawrence has stated in an interview that now things are different because above all they are very good friends.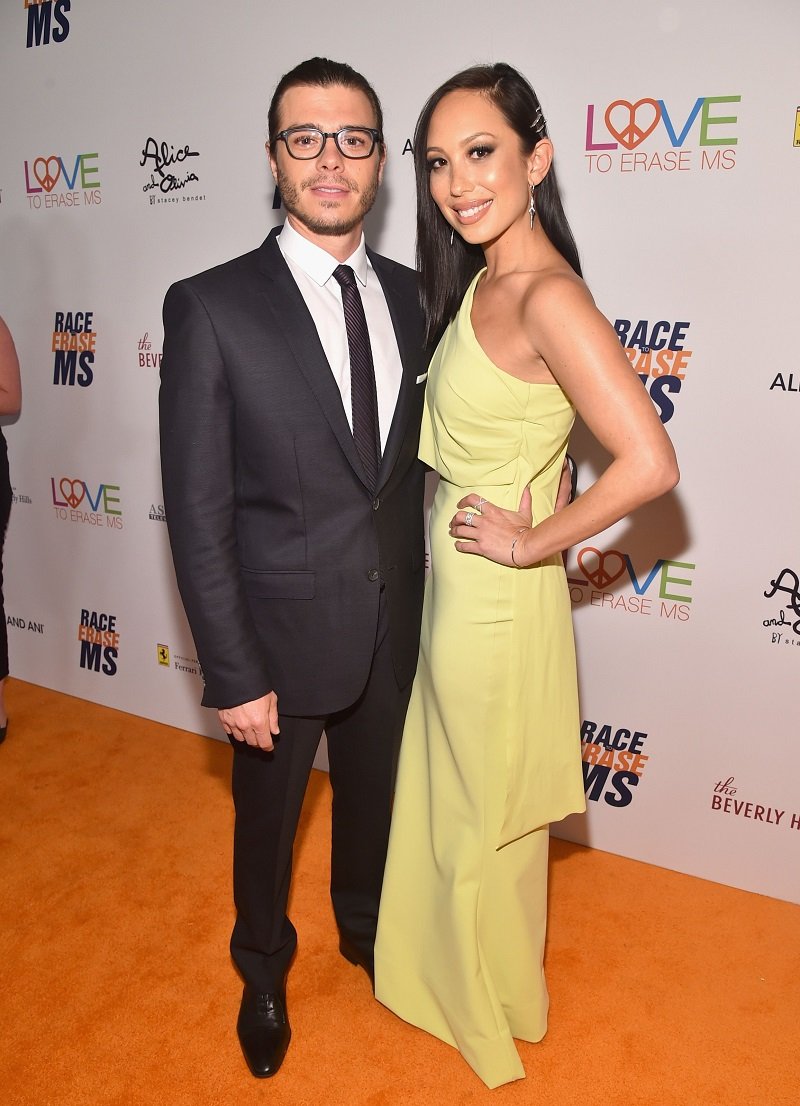 They get along really great now, sharing a companionship that allows them to build their relationship from there. Being together, doing things together, and enjoying being just the two of them is the key to their happiness now.
On her side, she is very happy she has flourished since she is with Lawrence again, as those who know her well comment. Burke says that her partner is the complete opposite of the bad things about her previous relationships.
BEGINNING OF THE ROMANCE
The couple first met in 2006 through Joey Lawrence, Lawrence's older brother who competed on "DWTS," and they began dating in 2007. After a year, the couple separated in 2008.
In 2017, they met again and that was when they decided to give themselves a second chance. They had spent a decade apart but the sparks between them did not seem to have been quenched.
POPPING THE QUESTION
Lawrence proposed to Burke on a vacation trip to Laguna Beach, California in May 2018, on her birthday. The soon-to-be-bride shared an emotional photo on Instagram of her announcing her engagement and showing off her ring.
The story behind the ring is very special, as Lawrence agreed with Burke's mother to wear her parents' engagement ring. He took that as a base and designed a new one that had elements meaningful to them. Burke's father passed away in March 2018.
ENGAGEMENT PARTY
The happiness of the couple is not something they want to keep to themselves, so to share their happiness with their friends, the couple organized an engagement party where they celebrated with their loved ones.
Before the wedding, Burke's maid of honor also threw a bridal shower for her, which featured several highlights. One of them was sharing a photo of the party cake that was quite a surprise and gave much to talk about because of the shape of it, designed to resemble the male anatomy.
MARRIED AND HAPPY
The couple's wedding was a private event at San Diego's Fairmont Grand del Mar resort, which fans learned about through a post on the bride's Instagram where she posted the hashtag "#CherylAndMATTrimony."
It later became known that the bride wore an off-the-shoulder dress by designer Romona Keveza and that the actress Leah Remini, in addition to organizing the bridal shower, was also her bridesmaid.