Cardi B Was a Full-Time Cashier & Dancer — Look through Her Life before Becoming Rich & Famous
Before rising to prominence as one of the top female rappers, Cardi B worked as a full-time cashier and dancer. Take a look through her life before she reached her famed heights. 
Cardi B's story is inspiring, and one that shows that anyone can make it in life by remaining focused on their dreams and working hard to achieve them. 
The rapper has not always been the big star she is today but had to go through difficult phases in her career to get here. Take a peep into her life and career.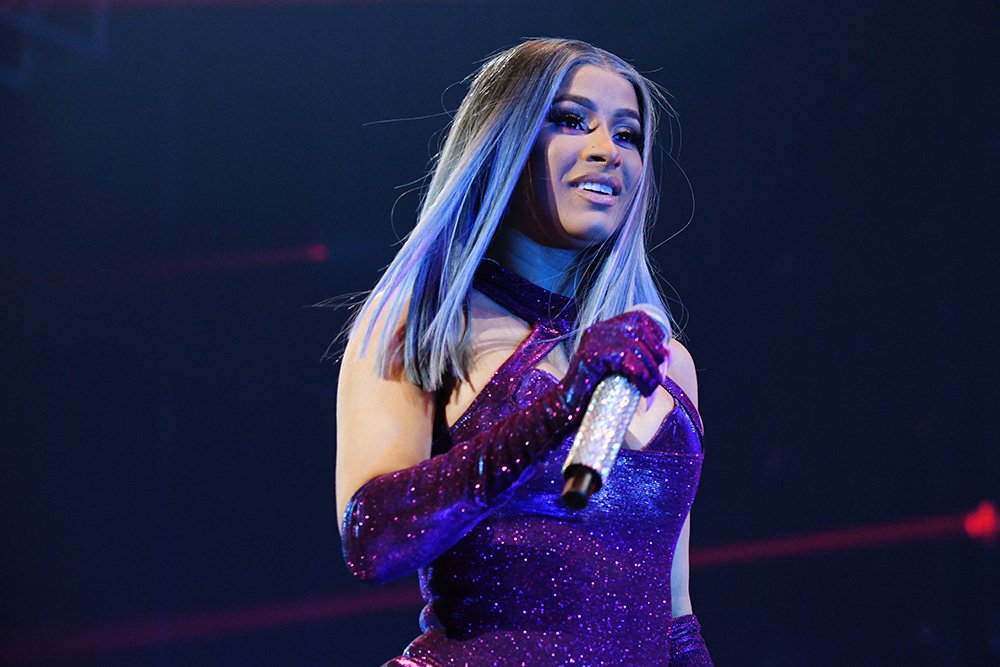 CARDI B'S BIRTH NAME
Cardi B was born in Bronx, New York, on October 11, 1992, as Belcalis Almanzar to a Trinidadian mom and a Dominican Republican father. Her names have special meanings. 
Belcalis is believed to be a reference to the Queen of Sheba while Almanzar is derived from the Arabic word, "Al Mandhar," meaning watchtower.
However, her stage name is not derived from her original name but from the drink, "Bacardi," which she shortened to Cardi B.  People started calling her Bacardi because her younger sister's name is Hennesy. Hence, they always referred to them as Hennessy and Bacardi.
CARDI B'S FORMATIVE YEARS
In an interview with The Fader, Cardi B revealed her parents split, and she had a strained relationship with her stepfather. She realized early in her life that life is an extended exercise in disappointment. 
The 28-year-old said she found out that her dreams as a young child were different from the reality she found herself in. After high school, Cardi B enrolled at the Borough of Manhattan Community College. 
The rapper took courses in French and History at the college. She also took up a job at Amish Market. However, she could not survive with the pay and got fired from the job after she blessed a co-worker with a considerable discount. 
One of the storekeepers suggested she should start stripping as it was a good fit for her. That was exactly what Cardi B did. She began stripping at 19 years old but kept it away from her relatives for years.
Instead, she lied to them that she was babysitting for some rich white people. Despite the good money she was earning from dancing at strip clubs, Cardi B became concerned about her constant lies and promised she would quit the job by 25. 
GETTING INTO THE SPOTLIGHT
While stripping, Cardi B also made videos of herself engaging in foul-mouthed rants on several topics and became an internet sensation after one of her video rants went viral on Instagram and Vine. 
That fame landed her a role on VH1's "Love & Hip Hop New York." In an instant, she became a fan favorite because of her personality and quotes. She spent two seasons on the show but made a massive impact.
MUSICAL FAME 
While on "Love & Hip Hop," Cardi B told her co-stars she had musical talent though she had a hard time convincing them about that. However, people started taking her seriously after she released her first mixtape, "Gangster B---- Music, Vol.1," in 2016. 
She followed that up with "Bodak Yellow" in 2017, her first commercial single, which topped hip hop charts and shot her into the limelight. She earned nine nominations in the BET Awards for that year, winning five of the awards. 
In 2017, Migos rapper Offset proposed to Cardi B while she was performing in Philadelphia. It was later revealed that the couple already tied the knot in a private and intimate ceremony with just her cousins in attendance. 
More success followed as Cardi B dropped her first studio album, "Invasion of Privacy" in 2018. The album debuted at the No.1 spot on the Billboard 200 chart. 
A day after her album's release, she also revealed she was pregnant with her and Offset's daughter Kulture while making an appearance on "Saturday Night Live."
One of Cardi B's childhood dreams was to build her mother a house. She fulfilled that dream in November 2018 when she bought her mom a New York mansion and shared views of the house on her Instagram page. 
It capped a successful 2018 for Cardi B, who was also named on TIME's list of 100 Most Influential People for that year. Her fanbase grew astronomically and has continued to do so ever since. 
CARDI B'S BODY
Cardi B has always been honest about her looks and assets and has previously revealed she did cosmetic surgery for her backside as she was desperate to have it bigger. 
She has also revealed that her teeth are fixed and does not care what people think about her getting her body done. The rapper is perplexed that people body shame women like her and has spoken out against such an attitude in the past. 
Love her or hate her, Cardi B is an inspiration to many, and her rise to a fabulous life from a stripper to a chart-topping rapper is a testament to the fact that she makes money moves and should be respected.